Canadian Hardwood Flooring: A Solid Choice
Hardwood flooring has long been a go-to choice for residential and commercial spaces where good looks and long-term durability need to go hand-in-hand. With so many different hardwood flooring options on the market today though, it can be hard to know what to look at first. Even knowing what questions to ask about hardwood flooring can be tricky when you're just getting your feet wet.
Canadian hardwood flooring is one option that shouldn't be overlooked whether you're designing a home from the ground up, re-doing your ground level or looking for a way to improve visual appeal in a commercial space. Available in a range of different looks from white ash, birch and modern maple to match your design vision, Canadian hardwood flooring is versatile enough for traditional, transitional and modern spaces.
Use this guide to learn more about why Canadian hardwood flooring should be at the top of your shopping list for residential homes and commercial buildings.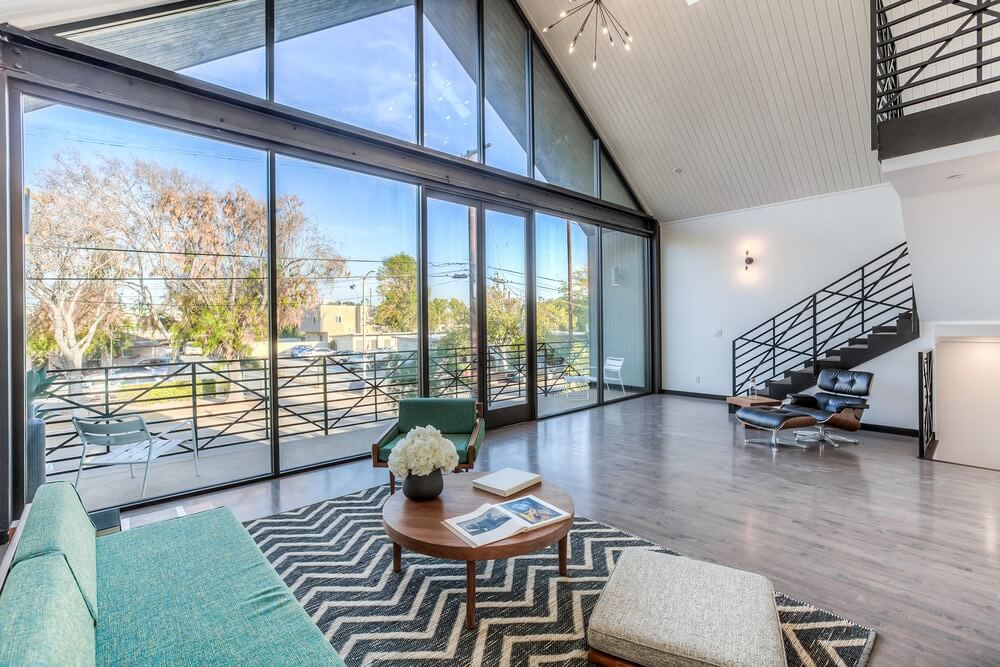 Canadian Hardwood Flooring is Eco-Friendly
You know that hardwood flooring is made from trees – natural timber that's harvested from around the globe. Unfortunately, not all hardwood flooring materials are harvested with sustainability in mind. Some manufacturers have problematic harvesting practices, while certain countries are known to look the other way when it comes to sustainability in general.
Canadian hardwood flooring is harvested following strict EU timber regulations designed to keep the natural habitat where timber grows healthy. This also means that you don't have to worry about your flooring materials become an environmental hazard in your home or place of business down the road.
There's another factor to keep in mind when considering eco-friendly harvesting practices and why they should be important to you though. That's the fact that wood harvested illegally or from zones where timber is not allowed to grow to maturity may in fact produce an inferior product. This means less strength and long-term durability for you and your floors while also being bad for the environment at large.
In short, hardwood flooring that's bad for the planet can be just as bad for you. With Canadian hardwood flooring, you can rest easy that you're buying a quality, eco-friendly product.
You Can Find a Wide Variety of Different Looks
The beauty of hardwood flooring is a big draw from home and business owners looking to create elegant spaces. No matter what look you're going for, Canadian hardwood flooring is an excellent choice because so many different varieties are available.
Maple
Maple flooring is a particularly popular pick when it comes to Canadian hardwood. Available in a range of different tones from whitewashed styles to modern silver maple and rich, deep brown, maple is a versatile flooring material that can blend in with antiques, transitional décor, Mid-Century modern furniture and more contemporary designs.
Birch
Birch flooring typically provides a more rustic look, though burnished birch in dark colors like charcoal is becoming particularly popular in modern homes. Wide plank widths are also a great choice when it comes to birch flooring, helping your space feel more open and natural while providing lots of visual variation between planks on the floor. Some birch flooring materials also come with a special coating designed to resist wear even in high-traffic parts of your home or commercial spaces.
Our popular Northern Canadian birch hardwood even comes with a 35-year limited warranty against manufacturing and structural defects, providing you with peace of mind for many years to come.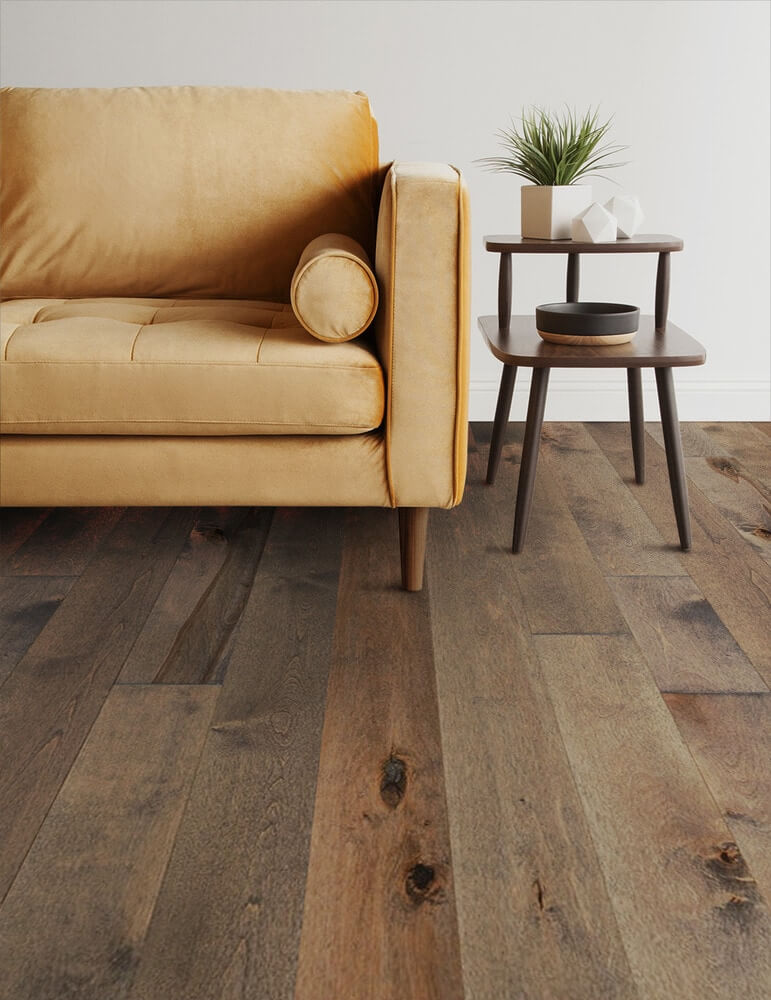 Ash
For builders, homeowners and commercial property owners, Canadian ash is an excellent option when a flooring material with lots of natural variation is desired. Allowing you to create a unique pattern that's great for large rooms or adding interest to very small spaces, ash is a marvelous material for many modern spaces. Ash also comes in a range of different finishes including light, natural looks and stained designs that range from warm brown to dark charcoal.
Not sure which common Canadian hardwood flooring material is right for your home or office? We can send you samples so you can see and feel your different options from the comfort of your space.
Canadian Hardwood Flooring is Durable
Durability is a major factor when you're installing hardwood flooring in your home or in any commercial space. Canadian hardwood flooring, like many other hardwood flooring options, are going to stand the test of time even in spaces that get a lot of foot traffic.
What makes Canadian hardwood flooring particularly interesting though is the fact that some believe that the cold climate helps produce naturally dense wood that's extra-strong. That could make it an exceptional pick for spaces like your entry area, den, kitchen or living room. Added strength is also a virtue if you're designing a commercial space like a lobby or office.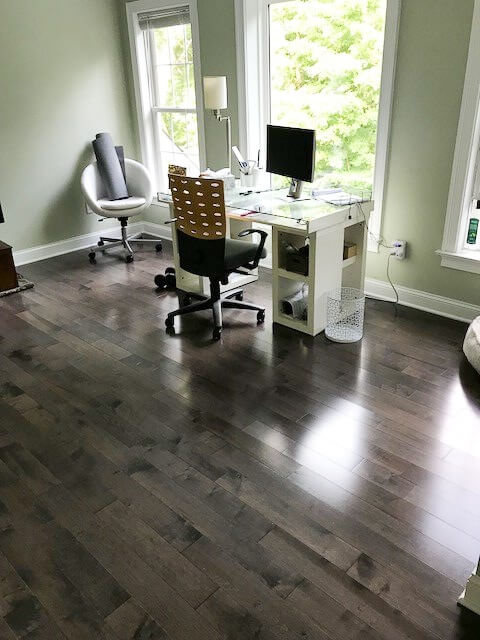 Canadian Hardwood Flooring Can Be More Cost-Effective
Natural maple, ash and birch flooring can bring a sophisticated, designer-inspired look to your home or place of business. Grown in a cold climate and under strict EU timber regulations, Canadian hardwood is especially durable. To many people's surprise, it can also be a cost-effective option whether you're installing hardwood flooring in a single room, a whole home or a large business with lots of square footage.
On average, Canadian hardwood flooring costs less than exotic woods grown in places like South America. For homeowners or commercial property owners on a budget, Canadian hardwood flooring can help you save money without sacrificing looks or quality and durability in the process.
Add in the eco-friendly nature of hardwood flooring from Canada and you'll realize it's the perfect pick for practically any space where you want the beauty and strength of wood.
Basic Maintenance is Easy
Strong Canadian hardwood flooring materials can deal with daily use without showing significant signs of wear. Keeping your Canadian hardwood flooring looking its best is also a simple process, making it a go-to choice for busy homeowner who don't have tons of time for cleaning.
Sweeping your hardwood flooring or using a vacuum without a low beater bar is pretty much all that's required when it comes to regular care. Simply doing that will help keep dust and other debris from marring the appearance of your floors.
Using a commercial solution designed for hardwood flooring once every week or two, depending on the foot traffic in your space, can provide a deeper cleaning that leaves your floors looking brand new. A little approved polish every few months can bring back that classic shine if your floors are stained and coated.
Is Canadian Hardwood Flooring for You?
Ready to add Canadian hardwood flooring to your home or place of business? Reach out to our trained representatives today so we can help you find the right wood type, finish and plank size to fit your design and overall aesthetic. We can even help you choose the right Canadian hardwood flooring option based on foot traffic and your overall maintenance needs.
When you're ready to order we'll ship your new Canadian hardwood flooring directly to your door so you don't have to deal with scheduling a pickup or paying for crazy freight fees. Contact us today to so we can help you get the ball rolling on your brand new floors.