Do Grout Pens Work?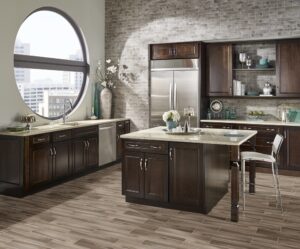 Manufacturers of grout pens claim they will restore dirty or stained grout to a nearly-new luster. Consumers may wonder whether this innovative product actually delivers these claims as promised. For people who don't like the look of dingy grout but can't afford to re-tile or add new grout, grout pens might seem too good to be true. Once you understand what the grout pen can and cannot do, your expectations will be more realistic, and the results will be something you can be proud of.
How Grout Pens Work
Grout pens add a thin waterproof coating directly over the existing grout lines between tiles. This coating can be tinted to match the current color of your grout so everything looks neat and cohesive. This coloring is applied using a small container that looks like a thick marker or pen. You press the pen along the grout line, and a narrow-pointed tip makes it easy to do it with precision. Once two coats are applied, your grout should look clean and bright again.
This method isn't quite as professional as using steam-cleaning or adding new grout, but it's a great way to quickly restore the look of your grout at an affordable price. If you need to spruce up your kitchen or bathroom, grout pens are a fantastic option. It's important to note that grout pens have limitations and they're not a permanent or an extremely long-term solution. Before you buy a grout pen, make sure you read several customer reviews. Not all pens are created equal, so it's important to find out what other customers are saying before making a purchase.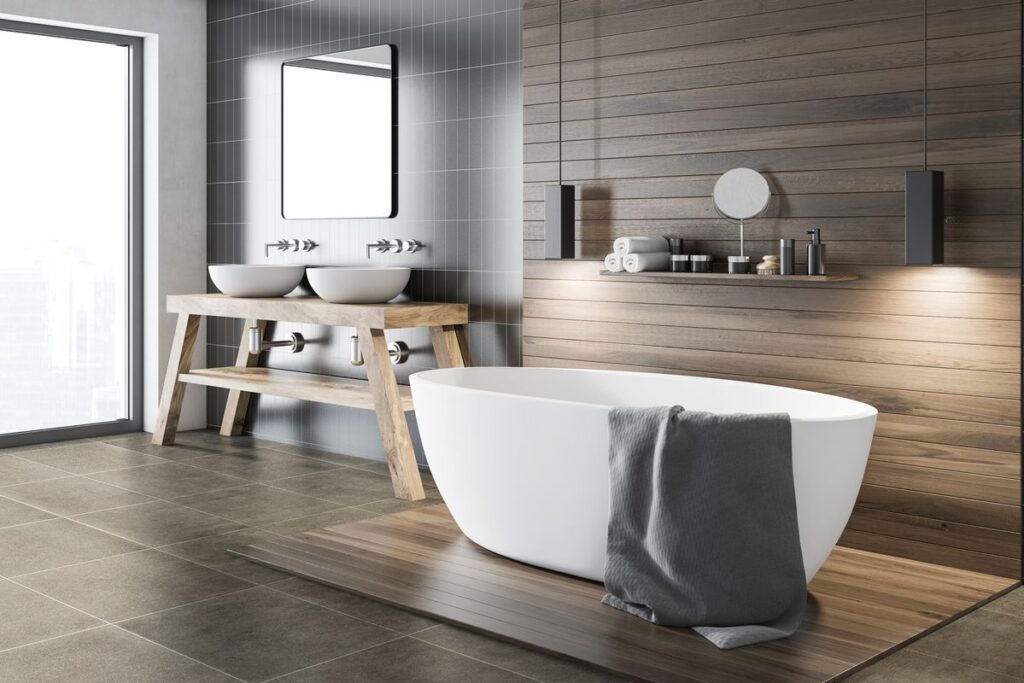 Why Grout Changes Color
There are several reasons why your grout can become discolored, and much of it depends on where it's located. Even though grout is a mortar, it's extremely thin and porous, which means it can absorb things quite easily. Grout mixture contains thousands of tiny pockets that can absorb or filter things like oil, dirt, mold, mildew, and even bacteria. When this happens, your grout starts to look discolored and grungy. Over time, your grout may start to crack, leaving even more areas exposed to the possibility of staining. Whenever you deep clean your grout, it may stay tinted or off-color which is why a grout pen can make it look new again.
Using Grout Pens to Cover Stains
If your grout is in good condition, you probably don't need to completely replace it. When you use a grout pen, it can cover ugly stains by depositing new, bright color into the grout lines. Depending on the severity or darkness of the stain, you may need to try two applications for best results. If you're doing this in a large room, you will have to purchase several grout pens to get it all done.
Read the packaging and instructions on your grout pen to ensure proper application. The grout must be fully cleaned before you can use the pen or else it will not apply and adhere correctly. You may need to allow the first coat to dry before applying a second one. Choose a grout pen with a comfortable grip that makes it easy to hold steady while you mark your lines. Use grout pens that are odorless and non-toxic so you don't need to worry about breathing in any harsh chemicals.
Your grout pen will operate similar to a magic marker. With the cap on, shake the pen vigorously to thoroughly mix the ingredients. Remove the cap and place the tip of the pen down until the colorful flows into it. Try the grout pen on a piece of white paper so you can test the color and make sure it matches perfectly before you apply it directly to the grout. Keep a few damp rags nearby in case you need to clean up any excess paint that may get on your tiles. Slowly work on the grout lines, holding the pen at an angle and start from the bottom, working your way up. Allow about two hours of drying time between applications.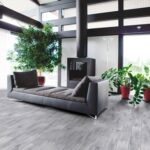 Using Grout Pens to Update Your Grout Color
If you're tired of the standard white grout, you can also use grout pens to update the color in any room. Consider applying a trendy gray color to your grout lines to cover up that boring, classic white you're tired of. You can also go bold with a black grout pen. Apply it to light-colored grout and watch your entire bathroom or kitchen transform right before your eyes. If you want to create some definition, use a white or brightly colored grout pen over darker grout. This will make your tiles stand out, and it adds a fresh, updated aesthetic to any space.
While grout pens are not a permanent solution to some grout issues, they're still an affordable and easy way to help you transform your home. Just be sure that you choose a grout pen in a color that works for your style, the room itself, and the tile. Wipe up any excess paint from the pen as soon as you can to avoid staining your tiles. With a little bit of practice and patience, you can easily remedy dirty or old tiles with help from a grout pen.
When you use your grout pen, remember to take your time and use slow, even motions over the grout lines. Allow each coat to fully dry so you can make a dramatic impact with a second coat. With a bit of practice and persistence, you'll be amazed at how efficient grout pens are at bringing your ceramic tile, marble tile, and stone tiles to life.