How to Fix Scratches on Engineered Hardwood Floors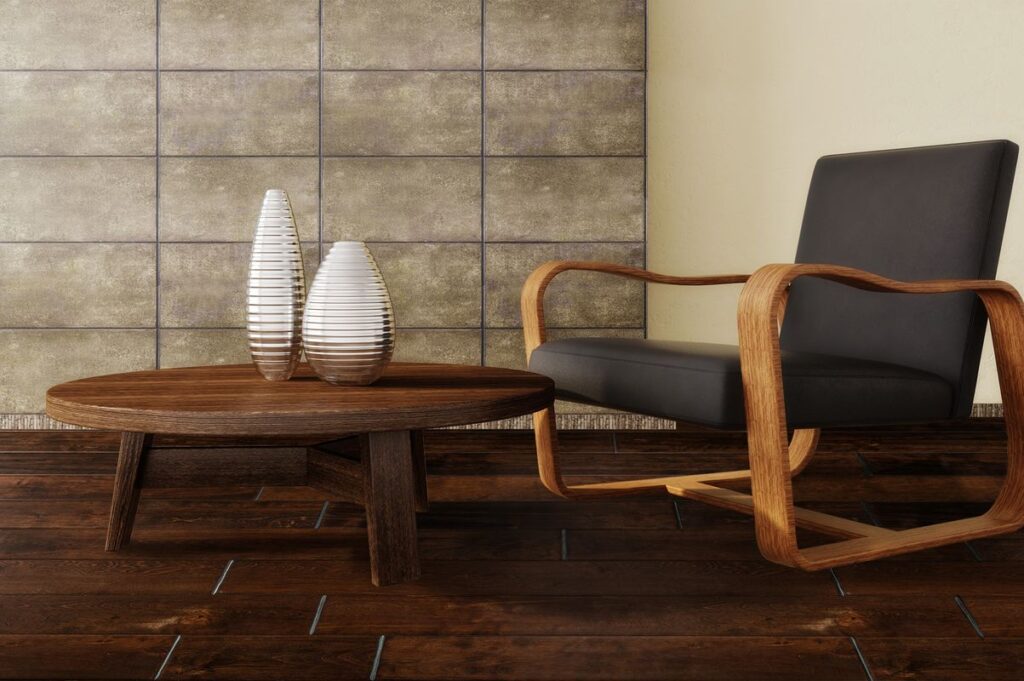 Many homeowners focus on décor and furniture when styling their living spaces. However, flooring is one part of any room that you shouldn't overlook. The condition and quality of your floors impact how the space appears, and you'll want to take steps to keep your floors in great shape. Engineered hardwood floors are especially stylish in any home.
They add the beautiful look of authentic wood flooring with the added benefits of being stronger and more stable than solid hardwood. While engineered hardwood is more durable, it can still be susceptible to scratches, especially in high-traffic areas and in busy homes with pets and kids. Learn how to fix scratches on engineered hardwood floors to make sure that your flooring always makes a stellar first impression.
What You Will Need To Fix Scratches On Engineered Hardwood
To fix scratches on engineered hardwood, you'll need floor repair wax. Almost all hardware stores and home improvement stores have this material in stock. Make sure you get a type of wax with the correct color for your floor. Some waxes come in a stick-shaped similar to a crayon or marker. Other waxes are sold as blocks.
Larger floor repair kits can be somewhat pricey at around $60 or more. However, you may find that these kits include many of the other supplies and tools you need to complete the job. In addition, you can continue to use the kit in the years to come since you'll find plenty of wax for future uses in the kit. Many wax repair kits come with multiple shades of color so that you have the option to blend colors to get an exact match with your floors.
Besides your repair kit, you'll need the following tools and supplies:
Broom
Washcloth
Rubbing alcohol
Cotton swabs
Plastic putty knife
White cotton cloth
Painter's tape (optional)
Gather these materials and make sure everything is clean before you begin. You'll want all your supplies to be close at hand during the process to avoid moving around and bringing dust into the area while you work.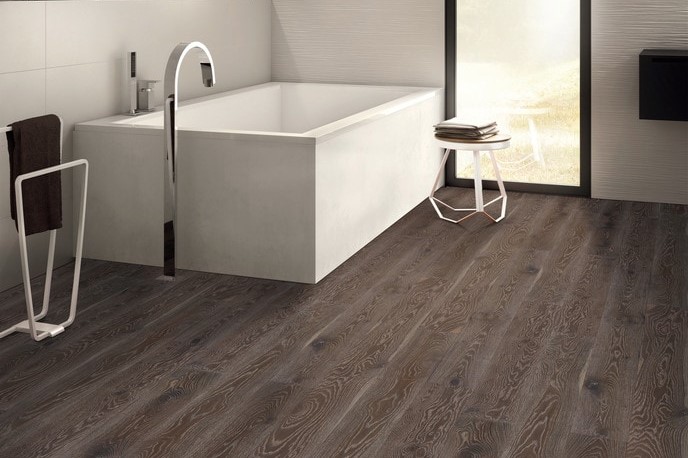 Prepare the Area
Do you have many scratches you're planning to fix at one time? If so, move furniture and rugs out of the way and mark each one with painter's tape so that you don't lose track of where you've been working.
Next, sweep the floor thoroughly. You'll want to lift any dust and debris out of and away from the scratches.
5 Steps to Fixing Scratches
Follow the five steps below to fix a scratch:
Clean the area. Apply some rubbing alcohol to a washcloth. Wipe the scratch and the surrounding area.
Really get in there. Dip a cotton swab into rubbing alcohol and run the swab along the length of the scratch. This action will remove any remaining dirt and debris.
Prep your floor wax according to the directions. Before you proceed, hold a sample of the wax next to the floor to compare the shade. You may need to blend different colors of wax to get an exact match for your flooring.
Fill the scratch. Using the plastic putty knife, take a small amount of wax and push it into the scratch. Press it down at a diagonal angle until the scratch is filled. Use the flat end of the knife to remove excess wax so that the wax in the scratch is level with the rest of the floor.
Lightly wipe the floor using a cotton cloth. Remove excess wax from the floor without removing any wax filling the scratch. If you need to even out the wax, you can buff the area very lightly with a fine-grit sandpaper.
If you've fixed a number of scratches and feel as though the results don't blend in perfectly, you may want to consider staining your engineered hardwood floors. The stain will help to lock in the wax you've applied and create a more even and consistent color throughout the room so that the fixed scratches blend in.
Buff It Out
If you're dealing with a very fine, shallow scratch that penetrates only the wood veneer surface and not the wood itself, you may be able to buff it away rather than using a wax repair kit. To accomplish this task, use very fine grit sandpaper and lightly buff the scratch as you move in the direction of the grain of the wood. Use a tack cloth to clear away dust and debris once you're finished sanding.
The veneer on your engineered hardwood flooring is likely only 1/16- to 1/8-inch thick. Therefore, this technique will work only for very light scratches. Don't use too much pressure while sanding since excess force could permanently damage the wood under the veneer layer.
Alternative Methods to Fix Scratches on Engineered Hardwood
While using a floor repair wax or light buffing works for many homeowners, you can consider alternative methods to remove the appearance of scratches on engineered hardwood flooring. Discover some of the other scratch repair strategies you may want to try: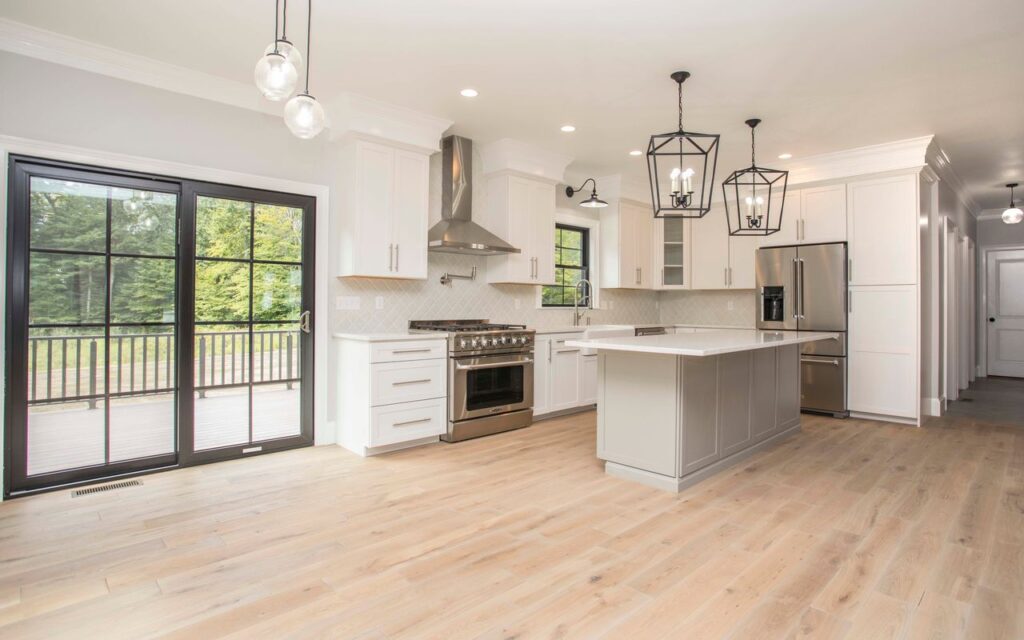 Steel wool: Light scratches may be fixed by steel wool rather than sandpaper. Rub fine steel wool lightly over the scratch to minimize its appearance. Be sure to go with the direction of the wood grain to avoid creating more scratches.
Wood filler: Use a plastic putty knife to apply premixed wood filler to a scratch. Make sure you choose a wood filler that matches the color of your engineered hardwood flooring.
Seal the area: After using any of the methods mentioned here, including wax, sandpaper, steel wool, and wood filler, you can refinish and seal the area using varnish or polyurethane. Apply the product with a lamb's wool applicator or natural bristle brush to prevent air bubbles from developing.
Engineered hardwood floors are designed to last for decades. In fact, top-quality brands may last up to a century. With such a long lifespan and a house full of pets and children, some scratches are bound to develop. To make scratches disappear and keep your floors looking beautiful for decades to come, carefully apply one of the methods described above.