What is Engineered Bamboo Flooring?
A very similar product to engineered hardwood flooring, engineered bamboo floors are made up of a bamboo top layer laminated to multiple layers of fiberboard. All layers are then bound to a backing layer. This type of flooring is suitable for homeowners looking for versatility and functionality when it comes to flooring without sacrificing beauty.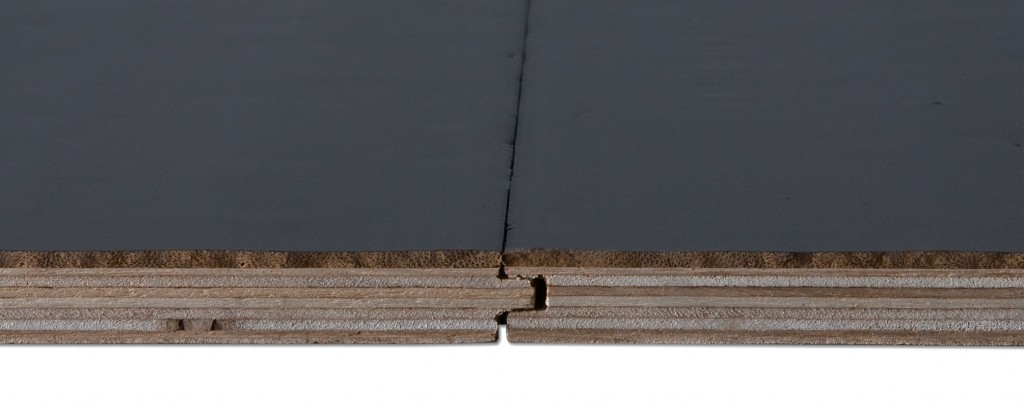 Advantages of engineered bamboo flooring
Engineered bamboo flooring has advantages that surpass that of a solid bamboo floor, such as a greater resistance to the effects of moisture and changing temperatures. These types of bamboo floors are designed to contract and expand without warping. Engineered to be stable, this type of bamboo flooring can be installed in a number of ways, using either glue down, nail-down, or floating methods.
Environmentally-responsible bamboo floors
A sustainable and eco-friendly material, bamboo is one of the fastest growing plants in the world. Because it grows so rapidly, it can be harvested frequently without damaging the ecosystems of bamboo forests. For engineered options, the layers that lie beneath the bamboo top layer are made from sawdust, and other leftover materials, making a greater usage of natural resources. Choosing bamboo floors like this is a great choice for those interested in green building materials.

Combining the beauty and strength of bamboo with the stability of engineered construction, engineered bamboo flooring is a great choice for flooring in a number of applications.

Does a strong and naturally beautiful floor appeal to you?  

Click here to check out our online selection of sustainable and stylish bamboo floors. Discover the right surface for your next renovation project.