The Benefits of WPC Vinyl Flooring
Durable flooring is a must-have in many spaces. From high-traffic residential spaces like entry areas and mudrooms, to very busy public areas including lobbies and waiting areas, longevity is an important factor when choosing a flooring material as well. Vinyl flooring has long been a go-to options when long-term wear is a consideration.
Today, wood plastic composite, or WPC vinyl flooring, is becoming more and more popular. Engineered to be extremely resilient, WPC vinyl flooring comes in a range of classic and contemporary looks to fit your décor as well. Still, many people don't really understand what WPC vinyl flooring is all about.
Use this guide to learn more about the benefits of installing WPC vinyl flooring as part of your next building or renovation project.
What is WPC Vinyl Flooring?
Wood plastic composite flooring is an engineered material that is built to be super-strong and extra durable. Here's how the multiple layers that make up WPC vinyl flooring look from top to bottom:
Wear layer. This transparent layer of WPC material provides extra scratch and stain protection to the layers below.
Printed film. The printed film layer gives your flooring material the intended look, like natural hardwood for example.
Vinyl top layer. This layer of vinyl is used between the composite core material and the printed film that gives your flooring its appearance.
Extruded rigid core. Made from wood pulp, plastic and foaming agents, the extruded rigid core of WPC flooring is strong, yet soft under-foot compared to traditional vinyl flooring.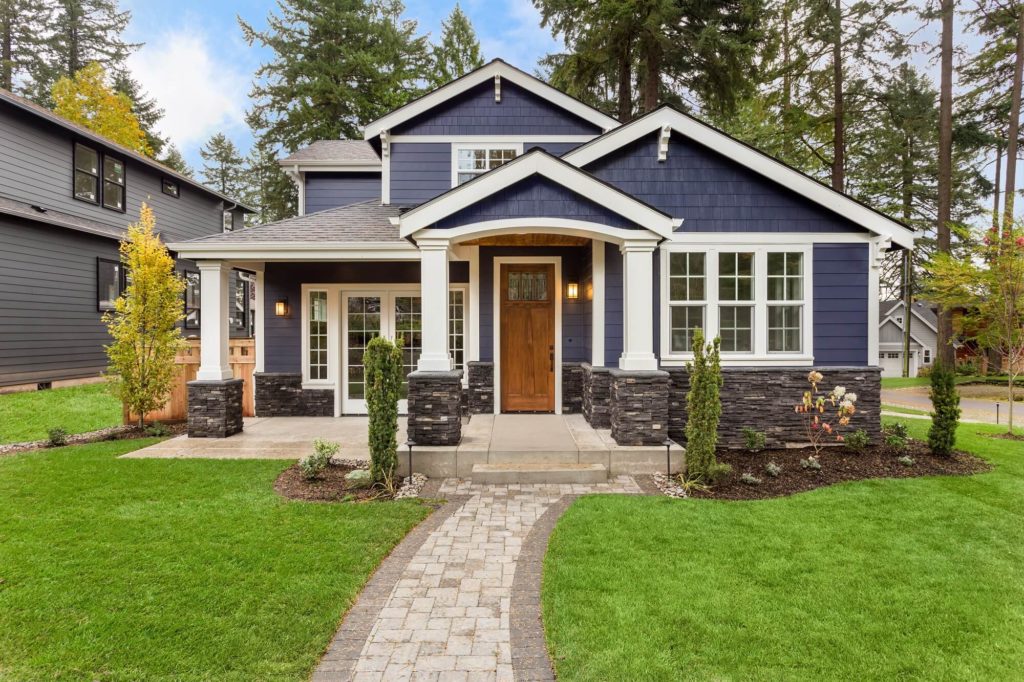 The Top 5 Reasons to Choose WPC Vinyl Flooring
WPC Vinyl Flooring is Easy to Install
Classic vinyl flooring often utilizes an adhesive layer to stay in place on your floor. WPC vinyl on the other hand uses click lock installation, which is very simple to understand even if you've never put down any type of flooring before.
This makes it an excellent choice for do-it-yourself installation. Even if you hire professionals, the easy installation process can help cut down on costs.
WPC Vinyl Flooring Feels Good Under-Foot
One of the most common complaints you'll hear about standard vinyl flooring is that it just doesn't feel good. Sure, it's incredibly durable, but you have to give up a little comfort to get the strength vinyl is known for. That's not true with WPC vinyl flooring material.
With WPC vinyl flooring, the extruded rigid core is made from a composite material that's considerably softer than traditional vinyl. This gives your vinyl floors amazing strength with a much more pleasant feel.
It's Waterproof
When it comes to commercial spaces and high-traffic areas, water can take a serious toll on your floors. Even rain soaked boots and umbrellas can create cracked, warped floors that are dangerous. This is particularly true in commercial spaces with a high volume of daily foot traffic.
In residential spaces, areas like mud rooms and entry areas are also subject to harsh weather repeatedly. The same is true of gym, sauna and other multi-purpose spaces found in many homes. WPC vinyl flooring can stand up to water exposure in these areas because it's a non-porous material that's truly waterproof.
What does waterproof flooring mean for you? It means that your floors won't warp, swell or crack when exposed to spills or even long-term standing water. WPC vinyl flooring won't shift or become damaged due to temperature or humidity changes either.
A Myriad of Styles and Colors Are Available
Strong, easy to install and waterproof flooring sounds pretty good, right? In high-traffic spaces, those three attributes are extremely important. Of course, none of that means much if you can't get a style that brings your décor to life while making your space feel a little bit more pleasant in the process.
WPC vinyl planks are available in a wide range of different styles and colors. Popular options include natural hardwood in dark, light and even distressed finishes. These can be used in both commercial and residential spaces, blending in beautifully with your existing design if you're only upgrading your floors.
Stone-look WPC vinyl, as well as classic printed vinyl styles are available too. For truly modern spaces, an assortment of different prints that are hard to find in other materials are also for sale on today's market.
With WPC vinyl flooring, you can get just about any look you can imagine for your commercial or residential design.
Care and Maintenance Is Minimal
Some flooring materials like natural stone are incredibly strong, but they require a lot of regular maintenance to look their best. That isn't the case when it comes to WPC vinyl flooring. In fact, basic care and maintenance is a breeze with this modern material.
General daily cleaning of WPC vinyl flooring requires little more than a broom or microfiber mop. Since it is scratch-resistant due to the top wear layer, using a vacuum also makes basic maintenance fast and easy. This is particularly important in commercial spaces where you've got a lot of square footage to care for.
Mopping and spot cleaning makes removing spots or stains and handling spills very easy. Water and basic pre-made products safe for WPC material are all that's required when wet cleaning. Deep cleaning is rarely required with WPC vinyl flooring, but when it is needed, pre-made products are affordable and very easy to use.
Will You Choose WPC Vinyl?
WPC vinyl flooring is a modern marvel that's suited to high-traffic commercial spaces and even residential designs. Soft under-foot, yet waterproof and incredibly durable, WPC vinyl can last for many years even in the busiest spaces like bank lobbies, restaurant entry areas and home mud rooms, gyms and spa spaces.
Interested in learning more about WPC vinyl for your next commercial or residential building or renovation project? Reach out to our trained representatives to learn more about this special material today. They can help you understand how and why to use WPC vinyl and if it's right for your design. They'll even help you locate the WPC material that matches your design scheme so you can focus on the other elements of your project.