Formaldehyde Emissions: What You Need to Know
Formaldehyde in Your Home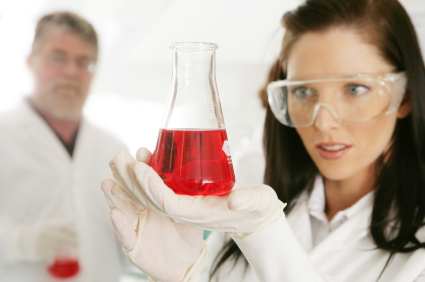 Formaldehyde is a compound chemical made up of carbon, hydrogen, and oxygen that is found literally everywhere, since it occurs naturally and is synthesized for industrial use in everyday products. The list of household and personal care products that contain small amounts of formaldehyde is endless, and it can also be found in processed wood products, like furniture, siding, and flooring. While it is a very useful chemical used to make clothes permanent-pressed, as a preservative, and as part of the makeup of adhesive products, it is also dangerous and exposure can wreak havoc with your health in high concentration.
Reactions to Formaldehyde
Reactions to formaldehyde emissions vary. Some people have no reaction, while others have severe and potentially life-threatening response to exposure. Symptoms include eye, nose, and throat irritation, respiratory difficulties like wheezing and coughing, skin rash, headaches and fatigue, and in some cases, extreme allergic reactions. Allergies can develop at any time, even in a person who has never been prone to them. Formaldehyde is also a suspected carcinogen and is proven to trigger attacks in people with asthma.
The Good News
The good news is that formaldehyde emissions decrease over time. A house built in the 1970s before there were any emission standards in place is not likely to still leach formaldehyde gas into your home. The most exposure occurs when the wood product is newly installed. Formaldehyde, unlike some other volatile organic chemicals found in the home, does not accumulate in the fat cells over time.
Source of Formaldehyde Emissions
A great deal of wood flooring is manufactured of layers of wood particles or veneers pressed together and sealed with adhesives containing urea formaldehyde resin. Low-end flooring, even made from materials that you expect to be "green" can be manufactured with this adhesive, and have formaldehyde emissions of 0.237ppm as a result. Because the real danger is in the manufacturing process, it's a mistake to assume something is eco-friendly because it is made from an eco-friendly product. Before you make a decision to buy, make sure you get all the facts.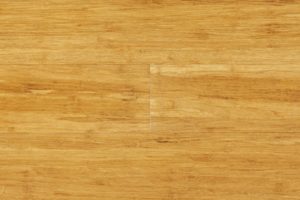 Formaldehyde Ratings
Europe
European standards recommended in 2000 by the European Panel Industry defined formaldehyde emissions ratings. Original ratings included E1, measuring 9mg/100g and below, E2, measuring greater than 9mg/100g to below 30mg/100g, and E3, measuring a greater than 30mg/100g ratio. Pressure for more stringent standards led to a new ratings classification, E0, based on emissions measuring 0.5mg per liter and below. Europeans test methodology is based on the Perforator Test Method, which measures the formaldehyde levels inside the wood specimen.
Japan
Japan has also defined formaldehyde emissions ratings. The Japanese JIS/JAS Formaldehyde Adhesive Emission Standards, defined by the set forth by the Japanese Industrial Standards (JIS) and Japanese Agricultural Standards (JAS) departments, use a different testing methodology, the Desiccator Test Method which measures emissions released from the wood. Ratings are assigned in four categories, F*, F**, F***, and F****, with F**** having the lowest level of formaldehyde emissions below 0.005 mg/m2h. Comparing these two standards is difficult due to the different methods and to different units of measurement.
United States
The United States has been slow to address this concern, but a rating system released in 2007 by the California Air Regulatory Board (CARB) aims to correct that. The Airborne Toxic Control Measure (ATCM) specifies staggered implementation dates ranging from 2009 to 2010 (depending on product) for a two-phase plan that calls for compliance on emissions levels in particleboard, MDF, thin MDF and hardwood plywood. CARB studies suggest that up to 5% of formaldehyde emissions are generated by composite wood products.
Phase 1 of the CARB plan already in effect requires that adhesive formaldehyde emissions measure equal to or less than 0.08 ppm (parts per million), a figure that exceeds OSHA standards already in play.
Phase 2, set for January 1, 2010, will force formaldehyde emissions in adhesives even lower, to 0.05 ppm, a higher standard than that of the European E0.
Logistical Reality
The cost of trying to regulate a global building industry is significant on every level. Enforcement of a U.S. standard presents a problem of staggering proportion in terms of manpower and logistics, considering how much processed wood is imported from overseas and the sheer volume of product that would have to be monitored. For U.S. manufacturers, the burden of retooling to meet new standards falls to them and ultimately to the consumer, because the cost is likely be passed on.
The Composite Panel Association (CPA) and other industry leaders have voiced some concerns about this ruling and asked for modifications. Citing costs and the difficulty of testing finished products, Bill Perdue, of the American Home Furnishings Alliance, says the impact could be tremendous, especially as it affects small manufacturers, like thousands of cabinet and furniture makers. Businesses located in California will face a distinct disadvantage in supply.
For the California Air Regulatory Board, the choice was clear and the vote unanimous, health concerns supersede cost. Expectations are that the rest of the country will follow suit, and U.S. manufacturers will be eager to get onboard and stay ahead of legislation sure to follow.
The Future is Here
There are already products on the market that have low VOC (volatile organic compound) emissions, some of them for years. In order to know exactly what you're getting, find out what rating the flooring has. Look for E0, E1, F****, P1 or P2 CARB ratings for the most environmentally sound investment, and if the flooring is to be glued down, ask for VOC-free adhesives. It may cost a little more, but cleaner air will be worth it.
2019 Update
Regulations regarding formaldehyde emission standards have continued to evolve. As of March 22, 2019, all composite wood products sold int he United States must be TSCA Title VI compliant and labelled as such. All laminated products must comply by March 22, 2024.