The Pros and Cons of Sealing Natural Stone
Natural stone has become a sought-after choice for fireplaces, countertops, flooring and more because of its natural beauty and durability. There are many different types of natural stone available, each with their own attributes. Among the most popular options are marble, limestone, travertine, slate tile, and granite. Because it is porous, sealing natural stone on occasion will help to prevent stains and the growth of bacteria.
Fortunately, sealing natural stone flooring or countertops is a relatively inexpensive task that only has to be done once a year (at most). Some products work for multiple years, making it a simple maintenance chore that will drastically extend the life of your natural stone.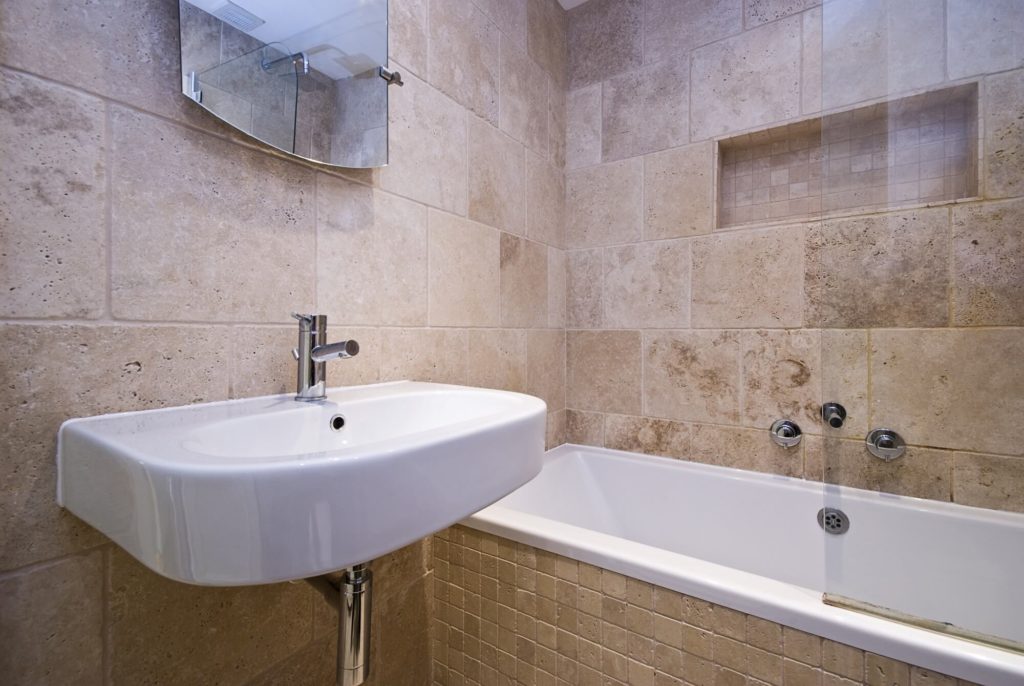 Determining How Porous Stone Is
The type of stone you have plays a major role in how frequently sealing the stone is required. A simple water test will determine how porous your stone is. Place droplets of water directly on the stone and see how long it takes for the water to absorb into the stone. If the water penetrates the stone quickly, it is very porous. If the water sits on top for longer, the stone is less porous.
Among the most porous varieties of natural stone are marble, onyx, and limestone. Without a sealant, these stones stain very easily. Sealing these stones every six months will help them continue to look like new. If you are looking for something more durable from the start, granite and quartz make great choices. These stones are easy to clean with soap and water and only require a sealant once a year.
Three Types of Sealants for Stone
Most new countertops and backsplashes arrive already sealed, eliminating the need for an initial coating. Down the line, sealing the stone again will help to preserve the look of the natural stone and prevent stains. Today, some stones feature resins that act as a built-in sealant, eliminating the need for an additional coating. If you have determined that your natural stone does require a coating, there are three main types of products to consider:
Surface Sealant: A surface sealant is also referred to as a strippable coating because it is applied to the surface only and is easy to remove if necessary. It is typically a water-based sealant containing polymers, such as acrylic. Because surface sealants are also available for tile floors, it is important to ensure that the product you select is intended for use on natural stone. Surface sealants are less of a commitment, but they also need to be reapplied regularly.
Penetrating Sealant: Penetrating sealants are commonly referred to as permanent coatings and are much more difficult to remove than a surface sealant because they are crafted of solvent-based polymers.
Impregnating Sealant: An impregnating sealant are a solvent-based formula that require professional application. They have become a popular choice for sealing outdoor stone because they are not affected by UV light and don't alter the appearance of the stone. Although professional application is required, this sealant typically lasts for several years before another application is needed.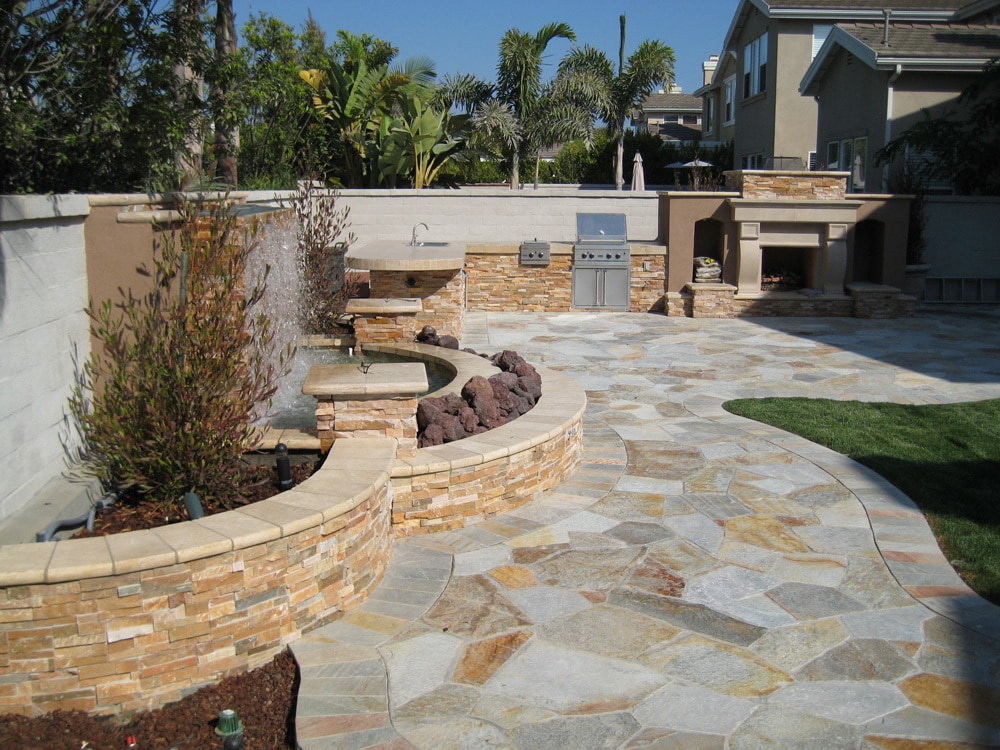 Pros of Sealing Natural Stone
Taking the time to add a coat of sealant to your natural stone can provide many benefits. Not only does it protect against stains, but it also helps to prevent acid erosion and bacteria growth. This step also helps to keep any outdoor stone from being susceptible to frost weathering and salt damage. On the floor, some coatings even add a layer of slip resistance, ensuring sure footing. Check out our article on the pros and cons of sealing your pavers for more specific information about outdoor patio flooring.
Cons of Sealing Natural Stone
As with anything, sealing floors has drawbacks as well as benefits. Unfortunately, sealing natural stone is a relatively frequent chore. Depending on the type of stone, it could be required as often as every six months. If an impregnating sealant is used, it may only be required only every one to three years. Even with proper application, there is always a chance that the sealant will not fully protect against stains. It is still good practice to wipe up any spills or standing liquids promptly and not allow them to sit for long, especially on countertops. On the floor, some sealants can tend to show wear patterns in the floor by becoming dull in areas that receive the most foot traffic.
Its natural beauty and durable design makes natural stone a popular choice for floors, countertops, bathrooms, and outdoor living areas. Keep it looking as spectacular as the day it was installed by properly sealing the stone when needed. Sealants help prevent this naturally porous material from stains, erosion, and wear while highlighting the beauty of the material. Weighing the pros and cons of the process and understanding the differences in the products will help you choose a sealant designed to prolong the life of your stone.