5 Quick Ways to Increase the Sale Price of a Home
If you're interested in selling homes for a profit, there's no shortage of things you can do to appeal to today's modern buyers. When it comes to finding new ways to increase home sale price points, everything from small updates to major overhauls is in play. Read on to discover five things you can do to get more from your investment and increase the sell price of your property for a profitable venture with every listing.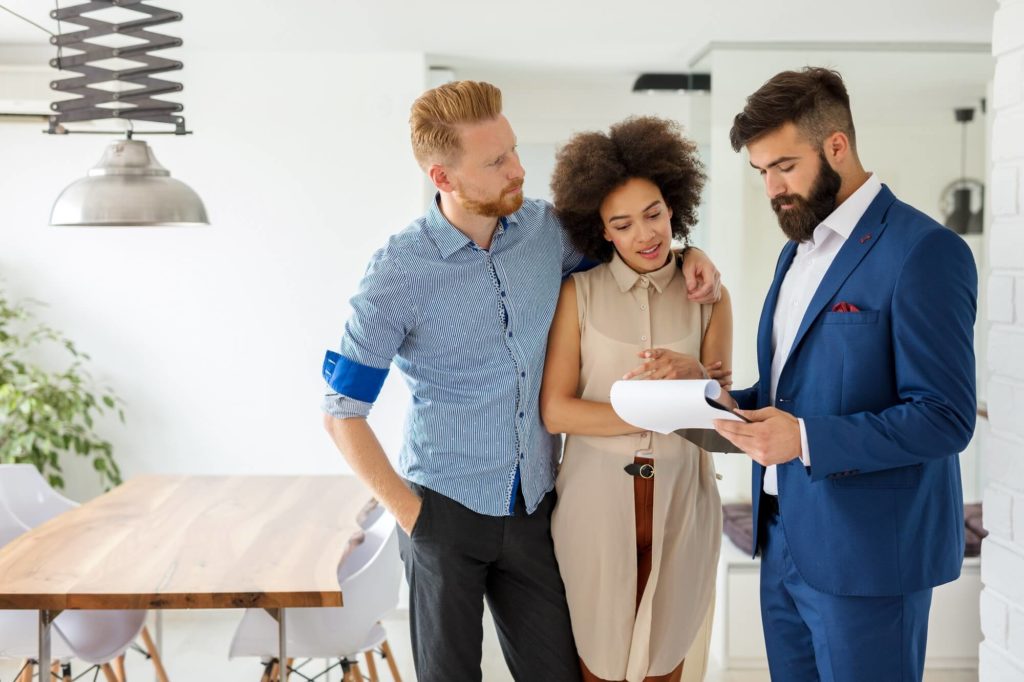 How to Increase the Home Sale Price
1. Add Smart Technology
To give buyers more bang for their buck, consider installing a few pieces of smart home technology. Products like the Nest Thermostat feature unique features and convenience rolled into one. These items use Bluetooth wireless functionality and smartphone apps to give homeowners more control over how their house operates. For example, being able to control the temperature, door locks, and lights remotely from a phone is a unique way to make a home more functional.
Smart locks and security cameras won't just add another layer of security to the property you're selling, but they'll also allow you to boost the sale price and get more from your initial investment. Having remote access to a home from any location will give buyers peace of mind and will also make the house seem much more modern and newer.
2. Make the Home Energy Efficient
Everyone wants to save on their energy bill, and a more energy-efficient home can make your property much more appealing. Consider adding radiant heat flooring that allows homeowners to keep the thermostat lower during the winter months. Other features may include low-E windows, high-quality insulation, a new roof, and water-efficient plumbing fixtures. These simple updates will make the home operate in a more eco-friendly way, and it will also allow you to take on an energy-efficient mortgage which makes financing more affordable.
New updates like a new HVAC unit, roof, and windows can certainly help to increase the home sale price for any property. When a home is more energy-efficient, it's also low maintenance, which is something that many buyers are looking for. Today's busy families don't have as much time and energy to put into their home. The more streamlined and efficient the property is, the more appealing it will be to a lot of buyers.
3. Update the Flooring
New flooring can make any home look and feel more luxurious which should also garner you a higher asking price. Consider installing some new flooring and tear out old, outdated carpet or unsightly linoleum. Replace the floors with some low-maintenance options like engineered hardwood, ceramic tile, or luxury vinyl. These new flooring materials come in a wide range of colors and styles ranging from modern to rustic-inspired looks. When you install new flooring, make sure you do it throughout the entire home and not just in a few select rooms.
Wood-look tile offers the beauty of wood without the extra maintenance, and it's a perfect choice for bathrooms or kitchens. Today's vinyl flooring is easy to maintain, waterproof and features a variety of styles that enhance the aesthetic of any room of the home. The key to updating flooring is to choose something that will be durable and last for many years. Select flooring that's not only beautiful, but that will give buyers a clean slate they can build off of.
4. Don't Forget About the Outside
A comfortable and stylish outdoor space not only enhances curb appeal, but it can also make a home worth more. If there's an existing deck or patio that looks worn out, give it a fresh makeover and update it with a new coat of stain or sealant. You can also tear down and remove old sheds and outbuildings to make room for a covered patio or a gorgeous wooden pergola.
Liven up the landscaping by planting fresh, colorful flowers and laying down new mulch around the border of the home. Trim tree limbs and pull out weeds to give the landscape a clean look. Even a fresh coat of paint on the exterior trim can make an older property look fresh and new again. A few simple outdoor updates can increase home sale price values by a significant amount. Remember, you never get a second chance to make a first impression, so the outside of the home is extremely important.
5. Modernize the Kitchen
Everyone knows that the kitchen is the heart of the home, and it's the biggest part of any remodeling task. If you really want to get more money back on your investment, modernizing this room is a must. Update old appliances with new stainless steel options that include a few extra convenient features homebuyers will love. Be sure you keep all flooring, walls, and countertops neutral in this space. Neutral colors will make it easier for potential buyers to envision themselves in the space, and it allows them to put their own personal stamp on it.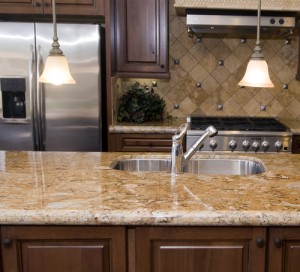 Countertops should be contemporary and made of a material like granite, quartz, or concrete for a modern touch. Replace an old double sink with a deep farmhouse sink and add a magnetic pull-down faucet with a sprayer. Simple yet effective updates can add thousands of dollars in revenue for you when it's time to sell the home. People expect the kitchen to be modernized, clean, and functional for their needs. Every element of the kitchen should be new if possible since this room is certainly where you'll get the most return.
Try some or all of these quick tips to increase home sale price values for your property. With some patience and time, you can easily add quite a lot of money to your list price. From the flooring to smart home technology, a few upgrades can do wonders for home values and make your hard work pay off in the long run.