When is it Time for Property Managers to Replace the Flooring?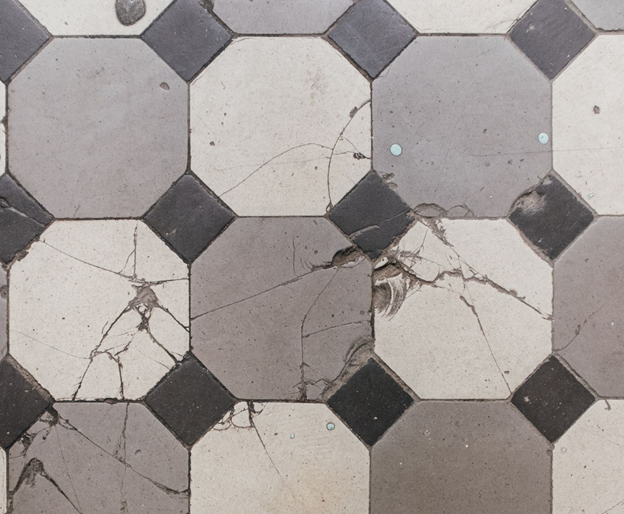 Floors are a primary fixture of every property. After all, everyone who enters a room interacts with them in some way. When tenants are scouting for new properties, they always closely examine the floors. It's one of the first things most people see when they walk into a new space.
That's why it's crucial to know when floors are in tip-top shape, and in some cases, when they need to be replaced.
The Duty of Responsibility: When is It Required to Replace Flooring?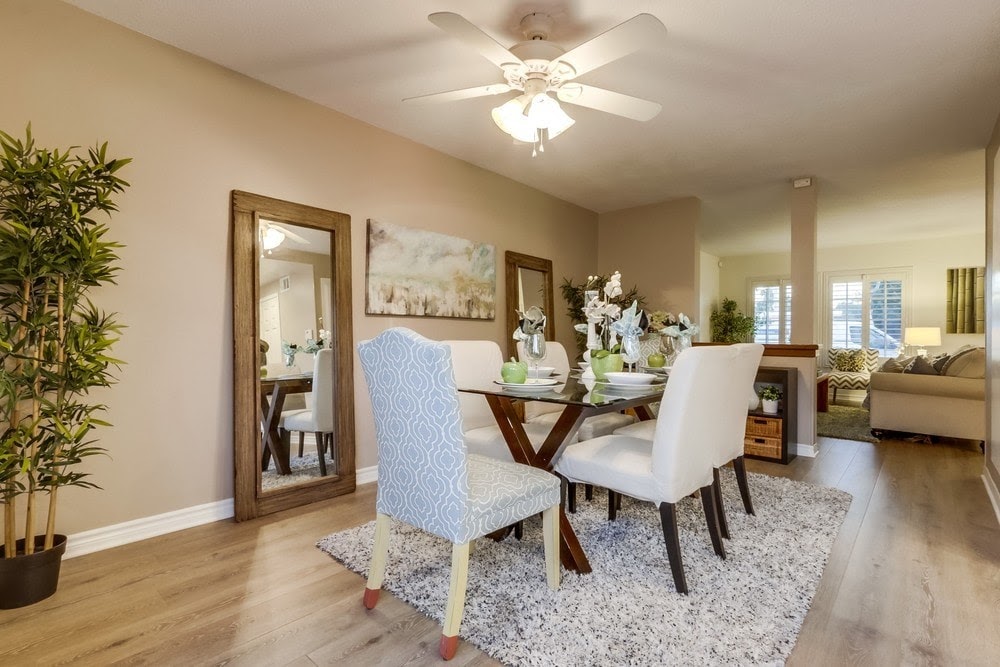 As a property manager, it's your responsibility to ensure the safety and security of your tenants. You may not be able to protect them from all dangers, but there are some things you can control.
Health Risks
Floors (tiles, hardwood, carpets, etc.) can be a breeding ground for mold, dirt, allergens, bacteria, and other toxins. If they aren't properly maintained, fixed, and cleaned, they can cause severe damage to an individual's health. 
From skin rashes to respiratory issues to certain types of cancer, there's no limit to the harm prolonged exposure to these toxins can cause.
Safety Hazards
Bad floors not only pose health risks but also present various safety concerns. Poorly laid floors can create tripping hazards. When a floor isn't level or even, it can cause people to feel off-balance and may result in falls. When you're trying to ensure that your properties are accessible and safe, terrible floors can be a significant issue and could result in legal ramifications.
8 Signs it's Time to Replace Rental Property Flooring
How do you know when it's time to replace the flooring in your rental property? Here are the eight tell-tale signs that your flooring might need to be replaced:
1. Cracks, Bulges, or Dents
We're not referring to just one damaged tile or a spot in the carpet. You should always replace or fix trouble spots. If your floors show significant cracks, bulges, and dents, it might be time to replace them.
2. The Flooring is Outdated
Ideal flooring should be under 10 years old unless you have stone, concrete, or hardwood floors. In rental properties, you may not have an entire decade. As floors age, they succumb to years of foot traffic and normal wear-and-tear. When's the last time you had the floors replaced in your property?
3. Ceiling Leaks and Water Damage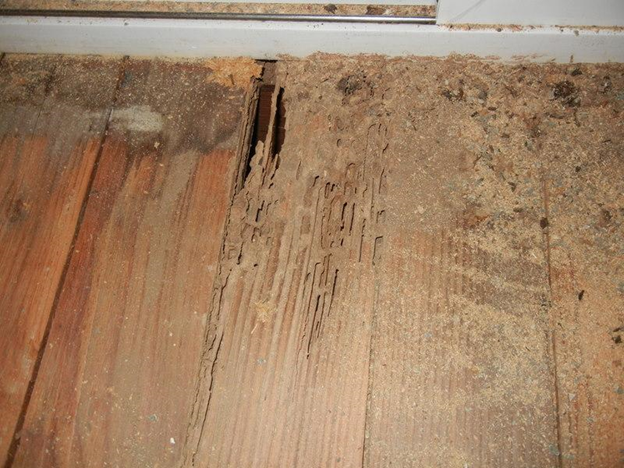 Whenever there are ceiling leaks that create pools of water on your floors, you might be in trouble. Water damage can ruin floors. Don't let that problem spread. If you have any doubts about whether they need to be replaced, hire a professional to check them out.
4. You Want to Sell the Property
Whether you're selling or trying to attract new tenants, this is a smart way to upgrade your property. People love new floors. This could help you sell or lease the property faster and could ultimately increase the value.
5. Insect Damage
Termites aren't exclusive to walls and attics. They are known to ruin floors as well. And they aren't the only critters you need to look out for. If you're having issues with insects or vermin, it might result in devastating damage to your floors.
6. You Want to Charge More Rent
This goes hand-in-hand with point #4. With a higher property value and better aesthetic appeal, new floors may allow you to charge more for rent. If you're looking to make upgrades, you might start with the floors. 
7. The Floor Creaks or Moves
Do your floors feel unsteady when you're walking on them? Do they creak and moan with every step? If so, then it might be time to replace them.
8. There are no Matching Plank Replacements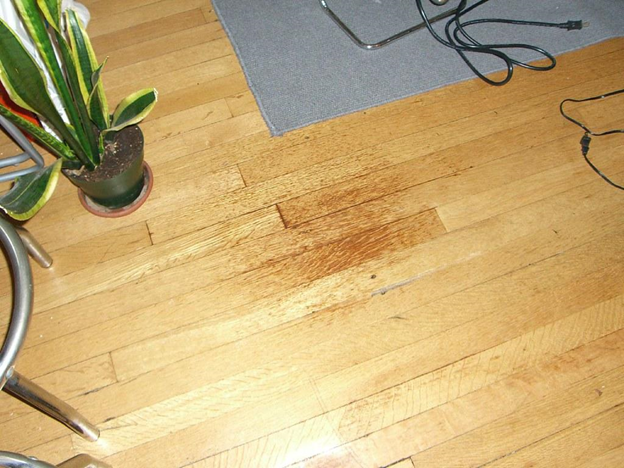 This goes for any type of flooring. If you can't find a matching replacement for a damaged tile, plank, or area of carpet, then you may need to replace the entire flooring. No one likes the look of mismatched carpet, wood, or tiles. 
How to Time New Flooring Replacement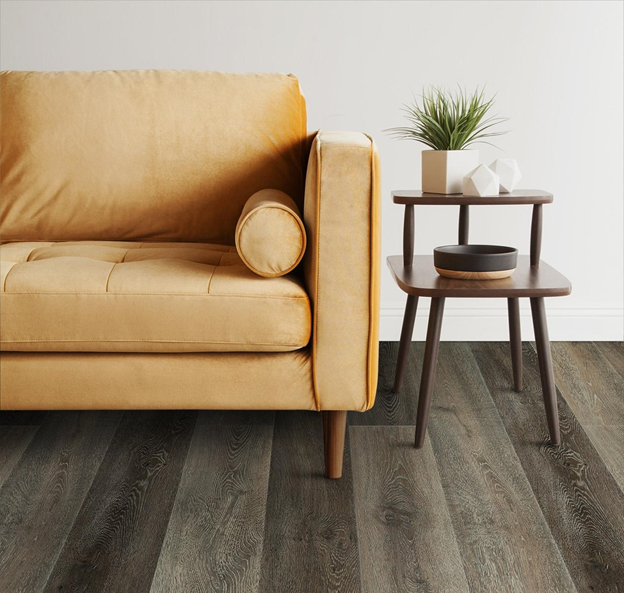 It's best to replace flooring when your properties are unoccupied. Of course, that's not always possible. Since new floors are a great (and welcome) addition to any home or commercial property, many tenants won't hesitate to adjust their schedules to accommodate installations.
If you have to work around a tenant's schedule, you should try to interrupt their lives as little as possible. Talk to them about the time and days that work best for them and give them plenty of time to prepare.
What is the Best Material for New Rental Property Flooring?
If you decide to replace your floors, there are fantastic flooring options that are perfect for rental properties.
Vinyl
Vinyl flooring is scratch-resistant, water-resistant (and in most cases waterproof), and highly durable against wear and tear. It's also incredibly affordable, modern, and stylish, making it a perfect choice for rental properties.
Laminate
Laminate has been a popular flooring option among professionals and DIYers for decades. It's easy to install, which means you'll save money on labor costs. Also, it looks great! This is likely the most affordable option you can choose from.
Engineered Hardwood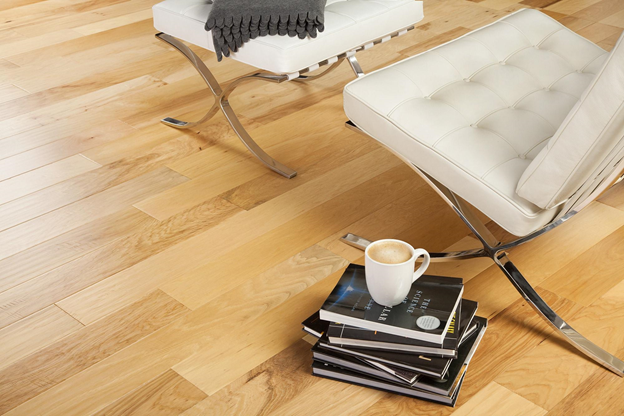 Are you wanting that high-end, luxury aesthetic of hardwood floors but trying to stay on a budget? If so, engineered hardwood is the perfect choice. It gives you the look and feel of natural hardwood without all the maintenance and fuss.
The Best Place for Durable, Cost-Effective Flooring
If you're going to replace the floors in your rental property, you should partner with BuildDirect. We offer modern and beautiful flooring, hand-picked by experts, at affordable prices. 
Become a PRO Rewards member today, and you'll even get exclusive access to 5% credit, flexible on-site delivery, unlimited free samples, a 30-day money-back guarantee, and more.