All about loose lay tiles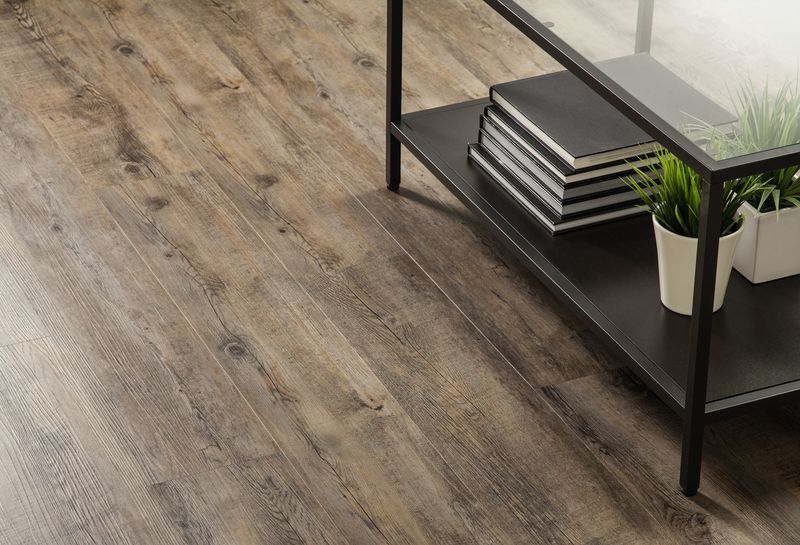 Vinyl is a widely popular material for flooring due to its durability, easy maintenance, and ease of installation. You'll find this flooring in a range of different formats including luxury vinyl planks, loose lay tiles or planks, and much more. The popularity of loose lay flooring has greatly increased in recent years thanks to its versatility and flexibility. Read on to learn more about this flooring, mistakes to avoid, and how you can install it in any environment for a beautiful outcome.
What Is Loose Lay Vinyl Flooring?
Loose lay or loose laid flooring earned its name due to the fact that it doesn't require fasteners or special mechanisms like tongue-and-groove to install it and keep it in place. The material is constructed of a thick vinyl material that lays directly onto the floor and stays put once it's completely installed. The flooring relies on friction to keep it in place, and a rubber backing lies directly on top of a smooth, flat surface to give it traction. A benefit of this flooring style is that it can be added directly over existing flooring, and the installation method is easy enough for DIY projects.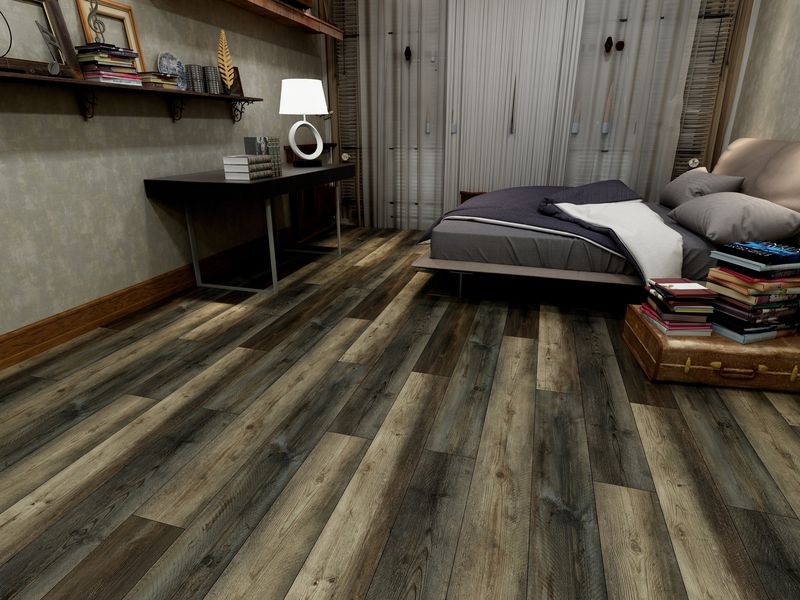 How To Install Loose Lay Flooring
This flooring comes in several formats including sheets, planks, and tiles. To begin the installation, make sure that the room is at a steady temperature of 65 degrees or higher for at least 48 hours. Remove all furniture from the room and remove the toilet if you're planning to install this flooring in a bathroom. Next, you'll need to carefully remove all floor molding so the loose lay tiles can be installed directly against the wall. If the floors are carpeted, you'll need to remove it along with any padding, then sweep the floor clean to remove all adhesives and debris. You can fill any gaps or low spots using wood filler or a self-leveling compound on concrete floors.
Many loose laid flooring manufacturers include a heavy fiberglass backing that doesn't require the use of glue or other adhesives. Others may require you to apply a special type of adhesive to the back of the tile or directly onto the floor before installation. Check the manufacturer's instructions to confirm. Lay the tile out and mix it up to ensure that it looks good in terms of coloring and markings. Start by placing the tiles on the floor at one side of the room against the wall and work your way out until you've reached the opposite side. Gently press down on each tile to ensure that it's securely in place before adding another one. If you end up with excess material, simply use a razor knife to cut away the excess. Check to make sure the floor is level, then reinstall the floor molding and the installation is complete.
Top Mistakes To Avoid When Installing Loose Lay Flooring
While loose lay flooring is quite easy to install, there are a few common mistakes you should avoid in order to ensure a successful installation:
• An uneven subfloor will cause the loose lay tiles to shift. Always make sure that the flooring is flat and perfectly level before you begin installing the tile.
• If your loose lay tiles require adhesive, make sure that you apply it to the entire backside of the tile. An adhesive that's only applied to the center will cause the edges of each individual tile to come loose and curl over time.
• When using a substrate, make sure that it's fully adhered to the floor first, or else the loose lay vinyl will not remain in place.
• Never attempt to install this flooring over the carpet or cushioned sheet vinyl, as it will result in too much movement, causing the new flooring to become loose and uneven.
• Make sure that the adhesive you use is waterproof, especially when installing this flooring in a kitchen or bathroom.
• Failing to plan the layout in advance and failing to use a level as you go will result in more unnecessary adjustments, too many cuts, and wasted materials. Always plan the layout in advance, do all of the necessary measurements, and check to ensure that each tile is level as you install the flooring so that it's perfectly in place.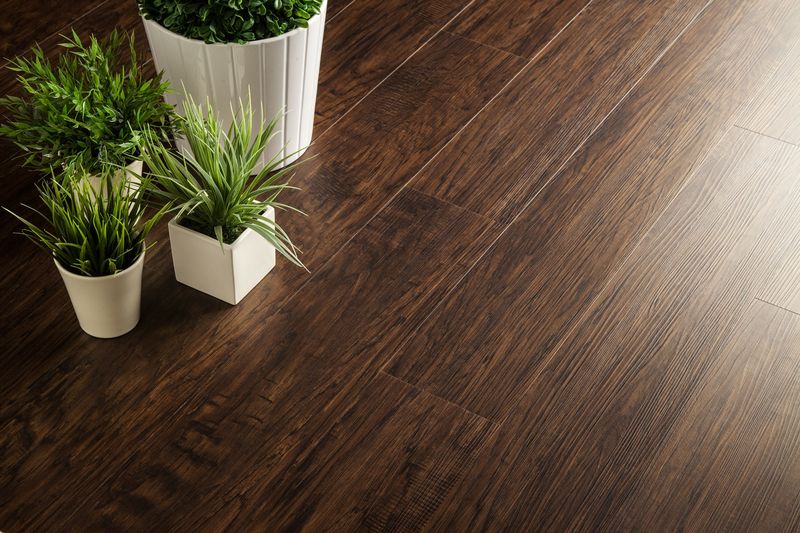 Can you lay loose lay vinyl tiles over tiles?
If you're wondering whether you can install loose lay vinyl tiles over existing tile, the answer is yes. Make sure that the new flooring won't be too high for the room, or else it could prevent doors from opening and closing properly. This applies to cabinet doors, baseboards, and floor registers, too. Even if the new loose lay floor doesn't require an adhesive, it's best to clean the existing tile thoroughly before installation. Never install loose lay vinyl tiles over a tile that is cracked, loose, or missing. Grout lines should be ¼ inch or less, or else the new tile will eventually press into the grout lines, causing visible marks and lines in the flooring.
Loose Lay Tile Flooring from BuildDirect
As you can see, this type of flooring is durable and easy to install. At BuildDirect, you'll find a variety of loose lay vinyl options for many different applications. These products are suitable for both residential and commercial applications, making them a wise choice for your next flooring project. Visit our website today to find out more or to request more information.