How to Test Your Hardwood Flooring Sample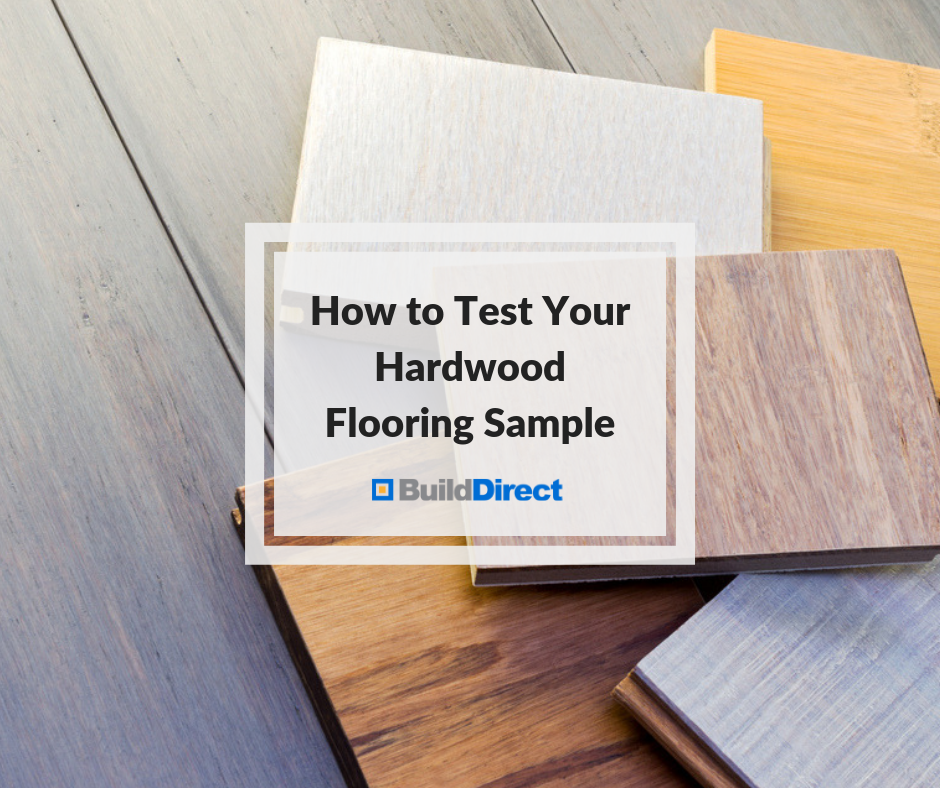 Hardwood flooring is an elegant and timeless choice for any style of home. Before committing to any hardwood flooring product, order a couple of samples and test them in your home to ensure a great pairing. The flooring is the foundation for any room design and will be a focal point of the décor for many years to come. Make sure the product selected is the best material for your space by taking the time to test the hardwood flooring samples that arrive at your door.
You aren't committing to the samples themselves. Go ahead and order a wide range of options, even in finishes that you might not initially think you want. Getting the products into the space may make you fall in love with a color that will surprise you.
Test Hardwood Flooring Samples Before You Commit
How It Looks in the Space
Natural and artificial lighting can look very different on the same flooring sample. Place a flooring sample in the space and look at it in a variety of lights at various times of the day. The same flooring you love first thing in the morning may not be your favorite when the sun goes down and the artificial lighting in the home is the only thing illuminating the hardwood.
The different areas of the room receive different amounts of light. Move the sample from one room to another and look at it in multiple locations to make sure you like the finish and design in all types of lighting. Take note of how the flooring looks against your wall color, cabinetry, trim, and existing furniture.
What Does it Feel Like?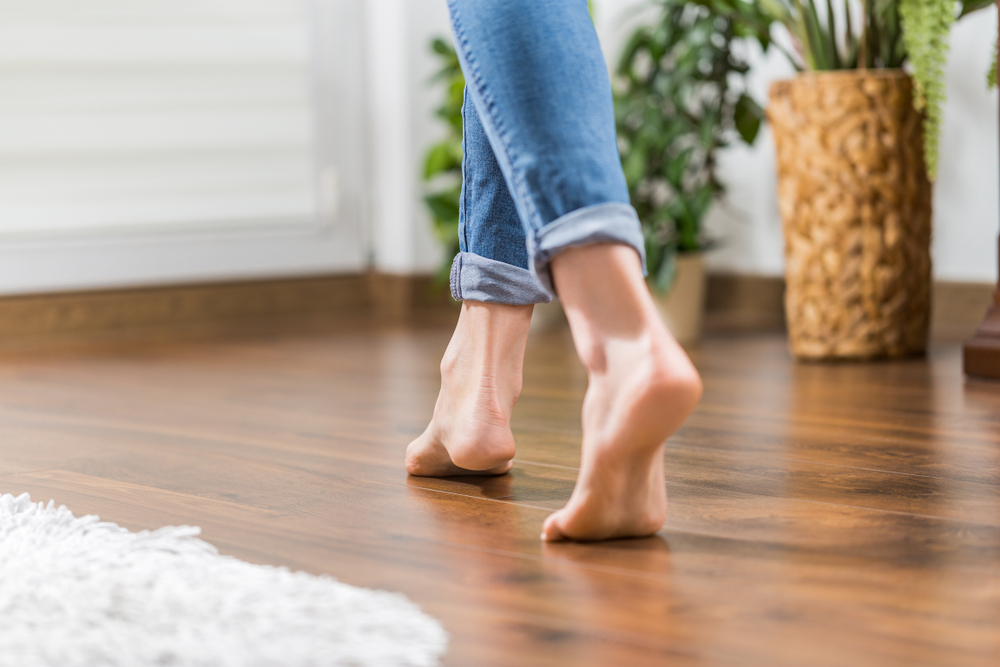 Hardwood flooring needs to feel comfortable under foot. Some products are smoother than others. Run your hands and feet over the flooring samples to make sure the material feels as good as it looks. Hardwood flooring with beveled edges will feel differently than hardwood flooring with a straight edge. Look for one that isn't so slick that you'll slip in socks or so rugged that you won't be comfortable in bare feet.
Consider Durability
The flooring you choose needs to hold up to daily life. Shoes, furniture, and all the people in your home will pass over the floors. Make sure the product you choose is designed to hold up to even the highest-traffic areas of the home by testing their durability. Take various sharp or pointy objects and drag them over the flooring simple to see how badly the floors get marked up.
Scratches aren't the only ways that floors show signs of wear. Try staining them with coffee, oils, and other cooking essentials to see how well they wipe up. Make sure to clean up the mess with the same cleaning products you would typically apply to the floors to see how the products affect the finish of the floors.
Compare Wood Variations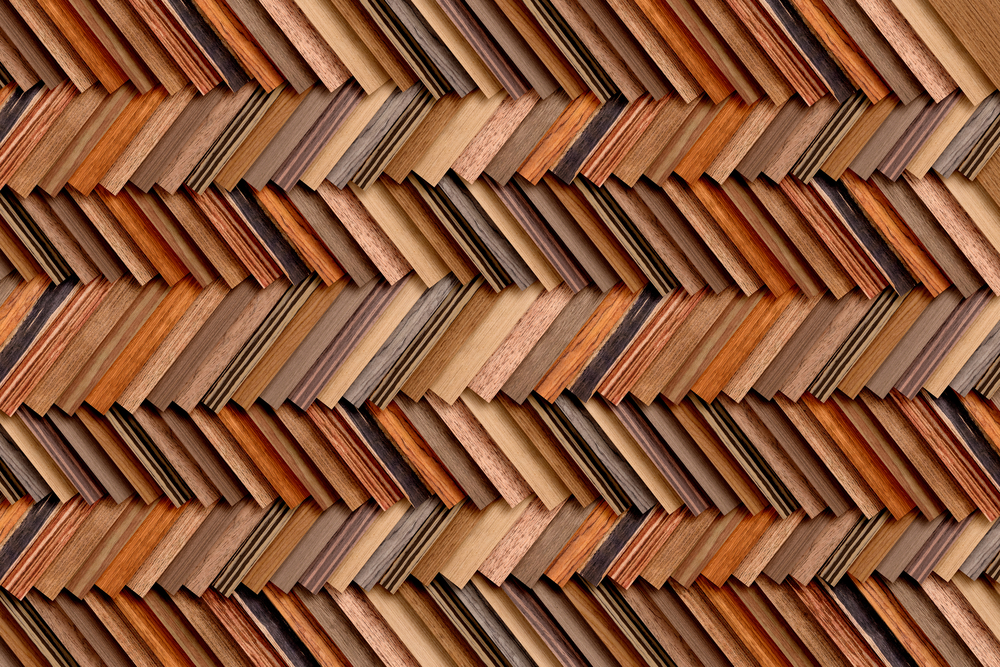 Both the species of the wood and the surface texture alter the way the finished flooring looks in a space. Some of the most common flooring textures include:
Smooth: Smooth hardwood provides a sophisticated look
Hand-Scraped: These boards are distressed by hand and come in a variety of different looks, from barely distressed to truly rugged.
Distressed: When you're worried about signs of wear showing, distressed hardwood floors make a great option because they are already beautifully imperfect.
Antique: Traditional or rustic homes deserve the old-world charm that antique-finish hardwood floors bring to a space.
Wire-Brushed: Infuse rugged style into a space with wire-brushed flooring designed to conceal scratches by providing a scratched-up look in the first place.
The species of wood also alters the appearance of the product. White ash, beech, birch, black cherry, hickory, maple, and oak are a few of the most popular domestic hardwood flooring options. For something more exotic, opt for bamboo, Brazilian cherry, cork, spotted gum, mahogany, wenge, or teak. Some types of hardwood flooring are even sustainable, making them an environmentally friendly addition to the design of your home.
Compare Different Grades of Flooring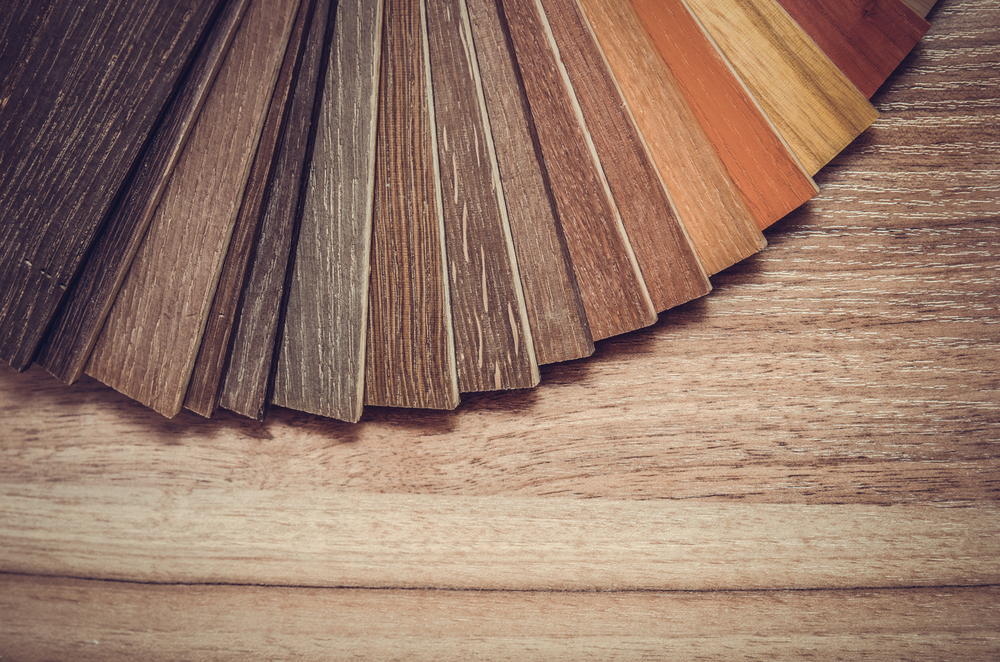 Hardwood flooring comes in a variety of different grades. When selecting flooring samples to test at home, make sure to test products from different grades to see how they vary. The various grades of hardwood flooring include:
Clear Grade: These boards provide the fewest knots and color variations from board to board.
Select & Better: Minimal pinholes are featured on these almost uniform hardwood boards.
#1 Common: This grade features the occasional knot and subtle color variations from one plank to another.
#2 Common: These high-character boards offer color variations that showcase pinholes and knots for a natural sophistication.
Cabin Grade: These hardwood floors boast a loved-over-time appearance with a rough, natural look showcasing knots and pinholes without any open holes.
Shorts: When you're looking for character, shorts are the way to go. These planks feature pinholes, knots, and plenty of color variation from one piece to the next.
Clear grade flooring provides the fewest variations from one plank to another while shorts offer the most variation from one plank to another. Within the same color family, order samples from a few different grades and see which one provides the best look for your space.
Don't treat your hardwood flooring samples as though they are precious. Feel free to put them through the paces to see if they are really going to hold up to the rigors of day-to-day life. Once you really see them in the space, it is easier to make a confident decision about which product will be a long-lasting addition to your home. For wet areas of the home where hardwood flooring isn't an option, consider luxury vinyl flooring. It provides the same look but is completely waterproof, making it ideal for kitchens, bathrooms, and even basements.