How is Porcelain Tile Rated for Water Absorption?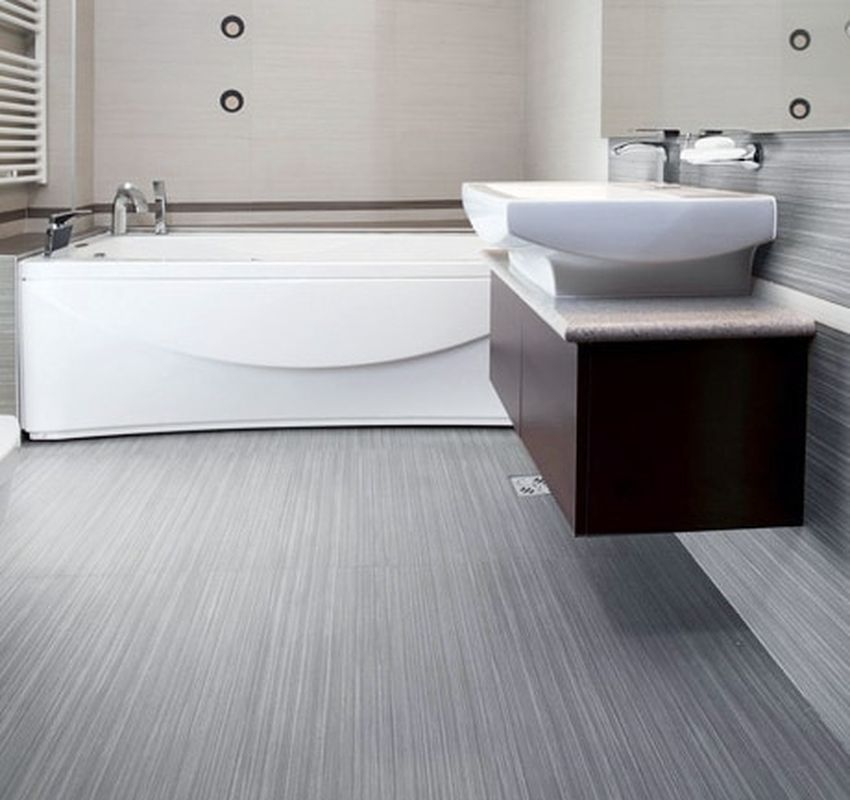 Along with hardness and slip resistance, water absorption is an important quality to consider when shopping for porcelain tile. The American National Standards Institute (ANSI) has developed a rating system for the moisture absorption of tiles. These rating are assigned based on a procedure that tests the tile's permeability to water. It consists of boiling the tile in water and measuring its gain in weight from the original dry state.
Water absorption rates are a measurement of how much moisture a specific type of porcelain tile is likely to absorb on an ongoing basis. Some types of tiles may crack if the moisture penetration is too high. The four different ratings for tile moisture absorption are:
Non-vitreous (Low density) – Tile with water absorption of more than 7.0 percent
Semi-vitreous (Medium density) – Tile with water absorption of more than 3.0 percent, but not more than 7.0 percent
Vitreous (High Density) – Tile with water absorption of more than 0.5 percent, but not more than 3.0 percent
Impervious (Extremely dense) – Tile with water absorption of 0.5 percent or less. This is where porcelain tile is generally categorized
Reflecting the density of the tile body, ceramic tiles are also classified by their water absorption rate apart from the resistance to wear and tear. The water absorption rate is directly related with the suitability of the various types of tile for interior or exterior applications. For exterior applications, the selected tiles must have a very low water absorption rate (as close to an impervious rating as possible), especially in climates subjected to rainfall, freezing, and thawing cycles. A low water absorption rate also enables a tile to absorb food or beverage stains on a lesser percentage. This is usually a porcelain tile, which has a moisture absorption rating of less than 0.5 %.

How much moisture will your tiled surface encounter? 

Click here to take a look at our stunning, yet practical selection of porcelain tile. Discover the right surface for your renovation.