All About Snap Together Vinyl Flooring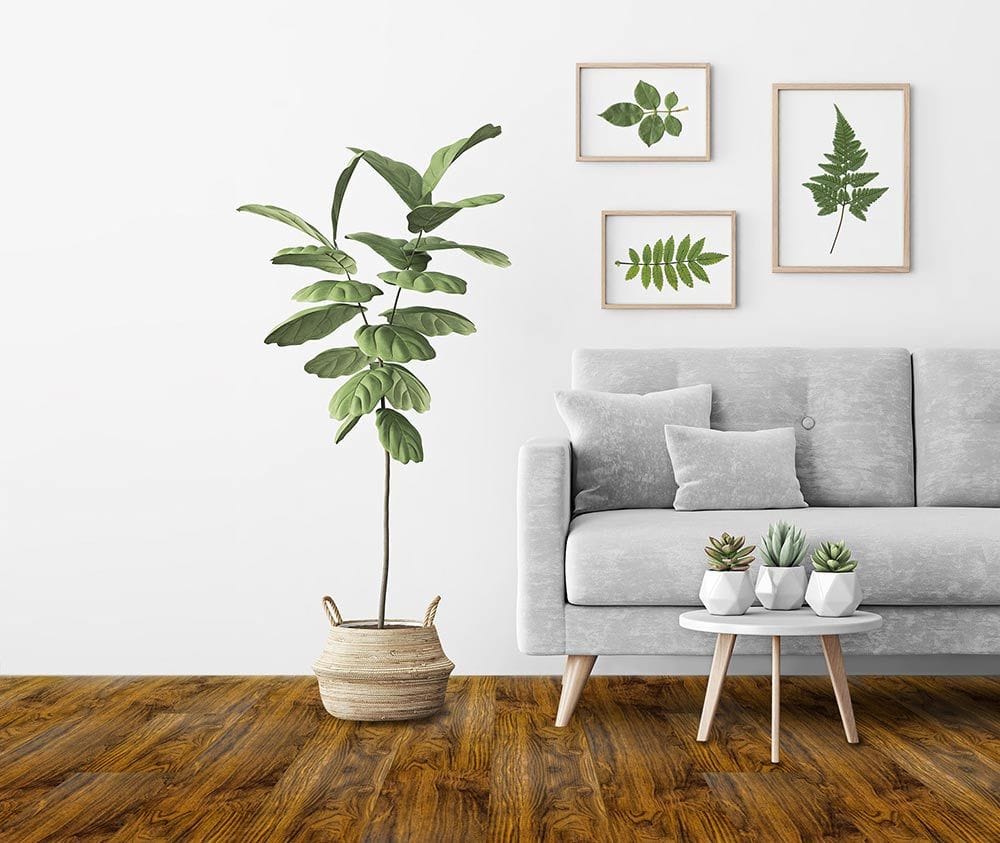 Traditional vinyl flooring consists of low-cost sheets of material used to quickly cover larger areas. However, modern luxury vinyl plank flooring is a completely different proposition. Here's what you need to know about this high-end, versatile floor material that's becoming increasingly popular.
Why Choose Snap Together Vinyl Flooring?
Snap together vinyl flooring offers a uniquely attractive combination of looks, durability, and easy installation at an affordable price. It provides the visual appeal of hardwood or high-end laminate, and is available in a huge range of colors and finishes to fit in with any type of decor, from traditional to contemporary.
Also known as vinyl plank flooring, it's a material that's experiencing a surge in sales and is widely available at a variety of price points to suit most renovation budgets.
Easy Installation
Installing a hardwood or tiled floor is a job that's definitely best left to the professionals. Even laminate flooring needs expertise with cutting and adhesives to ensure a smooth and lasting fit. Snap together vinyl flooring, in contrast, is straightforward to install and can be fitted by any knowledgeable DIY enthusiast.
Snap vinyl planks are supplied cut to width, and click together using a tongue and groove design for stability and a seamless join. The only part of installation where high accuracy is needed is when using a utility knife to cut the end planks for corners and edges. However, installing shoe molding or baseboards can efficiently cover up any smaller gaps.
And finally, snap together vinyl planks are a type of floating flooring, meaning they can be fitted on top of any level subfloor, from wood to concrete or ceramic.
Clean & Comfortable
Vinyl is noted for its combination of softness and durability. It feels comfortable to walk across, thanks to its higher amount of give and flexibility, and is kinder on aching backs and joints. This comfort makes luxury vinyl plank a great choice for a living room.
It's also completely waterproof, resistant to stains, and easily cleaned with a wet mop. These qualities also make it an ideal flooring material for kitchens, bathrooms, basements, and other potentially damp rooms.
Pet Friendly
Snap together vinyl flooring's moisture resistance also makes it a pet-friendly choice. Unlike many other types of flooring, neither accidents nor water or mud brought in from outside will cause any issues. Simply wipe up any mess as soon as possible and the underlying floor will be left spotless.
What's more, vinyl plank is relatively difficult to scratch or scuff, so it'll keep its looks for longer when even the most boisterous pets are around.
Learn How to Take Care of Luxury Vinyl Flooring
One of the great advantages of click lock vinyl flooring is how easy it is take take care of. By following a simple cleaning and maintenance routine that only takes a few minutes a day, your floor will be kept looking fresh and clean for years to come.
Everyday Maintenance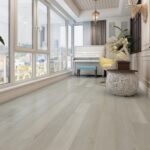 Despite vinyl planks' toughness, dust and dirt can cause scratches if they're left to build up for too long. To avoid this, simply give the floor a quick sweep or vacuum every few days. Although areas with heavy traffic can benefit from a daily sweep, for most households this level of maintenance isn't essential.
Regular sweeping or vacuuming should be backed up with a weekly mop, using a mix of warm water and a little dish soap. Follow with a plain wet mop to remove all traces of soap and avoid a streaky finish.
Care & Maintenance Tips
– Use a soft-bristled indoor brush when sweeping rather than a harder outdoor one to prevent scratching and scuffing.
– When mopping, use a microfiber mop rather than a string one to prevent abrasions, and to stop excess water pooling on the surface. Vinyl is waterproof, but pools of dirty water can cause stains if they're left to stand too long.
– Don't use a mop with an inbuilt scrubber.
– To get a little extra sparkle back in the floor, add a dash of white vinegar to your mopping mixture.
Scratch & Dent Prevention
Even though it's a tough and durable flooring material, vinyl snap planks can be scratched or dented by particularly rough treatment. The main culprit is usually furniture, so fit felt pads to the feet to prevent accidental damage. Also, avoid furniture which sits on rollers or casters, as these can easily cause scratching.
Scuffs, Spills & Stains
Spills should be dealt with as soon as possible to prevent staining, simply by wiping them up with plain water and maybe a little soap. But if an unnoticed spill causes a stain, or if an accident causes a slight scuff mark, it's not the end of the world.
Thanks to snap lock vinyl's protective wear layer, the damage can usually be fixed easily. Make a smooth paste out of baking soda and warm water, and use a soft cloth to gently buff away the stain or scuff. If this doesn't work, then some commercial cleaning products can be effective, but make sure they're rated safe for vinyl flooring: products based on ammonia can damage the protective surface.
Wear Layer (Very Important!)
Snap vinyl planks are made up of four layers. At the base, the plywood backing layer is the rigid core that provides the overall strength and most of the thickness. This is covered by the design layer, which supplies the looks. At the very top is a clear urethane layer which protects against dirt, water, and superficial scuffs.
In between the design layer and the top layer sits the wear layer. This is a thin but tough material which provides the bulk of vinyl plank flooring's resistance to scuffing, scratching, tearing, and other damage.
Different depths of wear layer are available, with thicker ones providing higher protection but costing a little more.
Low Wear Layer Example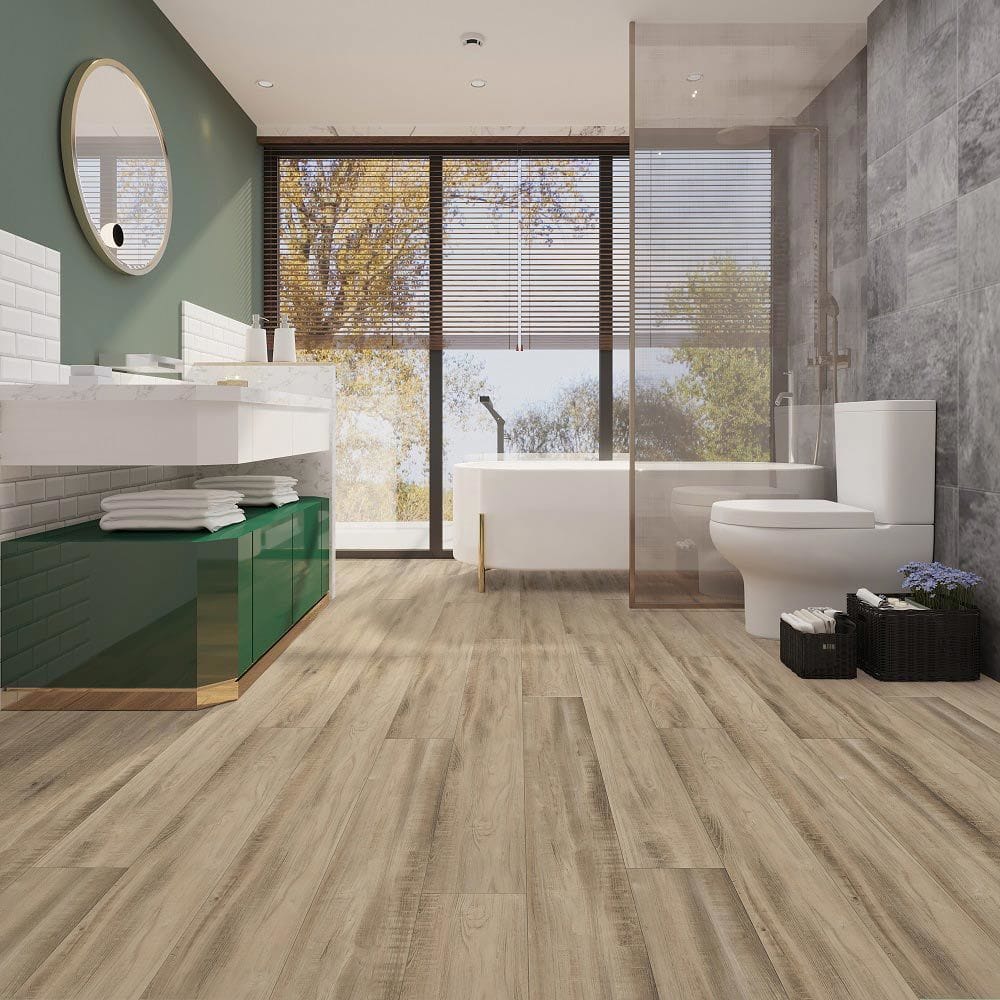 Wear layers are measured in either mil (thousandths of an inch) or ml (millimeters). For a low-traffic floor, a 12 mil wear layer provides high durability without being too expensive.
High Wear Layer Example
However, for homes with busy families or pets, a higher grade of wear layer is more suitable. 20 mil or more makes a solid choice for most domestic purposes, although commercial grades can stretch to 28 mil or even higher.
Snap together vinyl flooring makes an excellent choice for modern home improvement projects, and with a huge variety of designs available, there's a look to suit every decor.