Vinyl Plank Flooring vs. Wood Look Tiles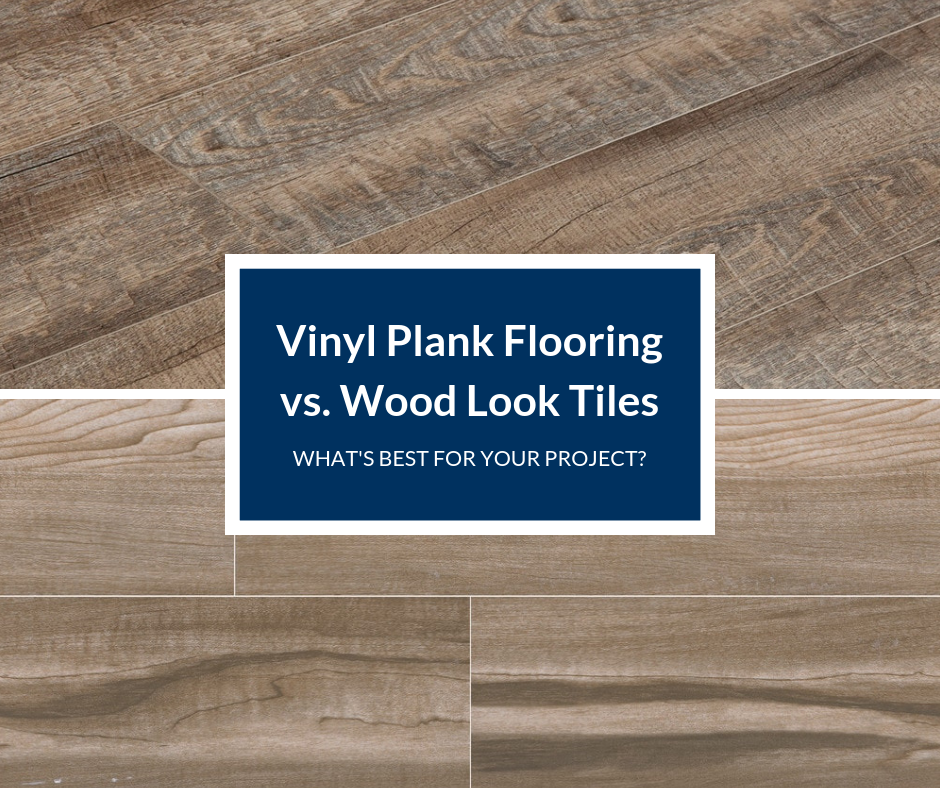 Hardwood flooring offers a traditional elegance but doesn't make a great choice for every room. Vinyl plank flooring and wood look tiles are durable alternatives that provide the look of wood while offering more versatility and less expense. When it comes to vinyl plank vs. wood look tile, they each provide similar looks, but offer their own benefits and drawbacks. Understanding the differences in the products will help you determine the best flooring for your space.
Before you can decide which product is right for the space, it is important to understand the differences in the two products. Vinyl plank flooring is a multi-layer material that provides an attached underlayment for easy installation. The vinyl top layer offers the look and sometimes even the texture of wood. Wood look tiles are porcelain or ceramic tiles with a finish that emulates the look of a natural wood. Both options are man-made and durable choices that can be run from the front door through every room in the home.
Vinyl Plank vs. Wood Look Tiles: How Each Measures Up
Durability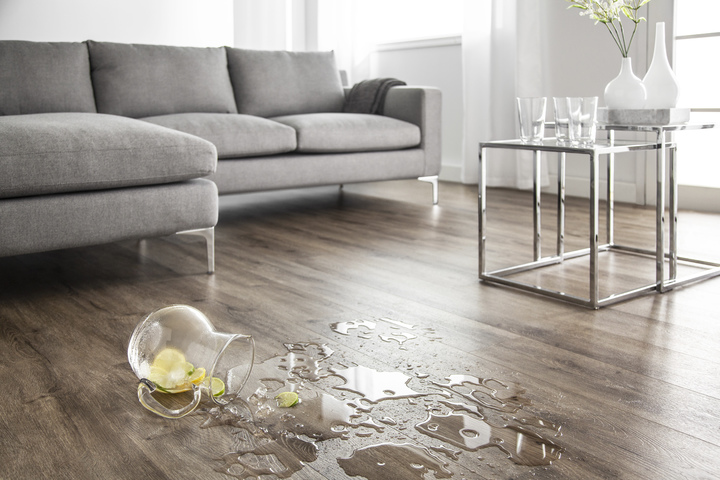 Both vinyl planks and wood look tiles are waterproof and pet friendly, making them ideal for kitchens, laundry rooms, bathrooms, and mudrooms. The incredible strength of the material makes it a great choice for families with pets, as their claws will not scratch the surface of either material. While both are durable, they are susceptible to some wear and tear over time.
When moving heavy furniture over vinyl plank floors, make sure to lift the feet to prevent gauges and tears. In some cases, dropping a heavy item on wood look tile can result in a crack of the tile. For the longest-lasting results, look for vinyl plank flooring designed for commercial grade use or wood look tile with a PEI rating of 4 or 5.
Styles
Vinyl plank flooring and wood look tile come in a wide array of colors to choose from, making it easy to find a product that mimics the look of any type of hardwood. Keep it classic with a rich oak-inspired finish or bring a rustic, casual look to the space with a gray farmhouse-style product. With so many different options available, it is easy to find on that elevates your existing home or business décor.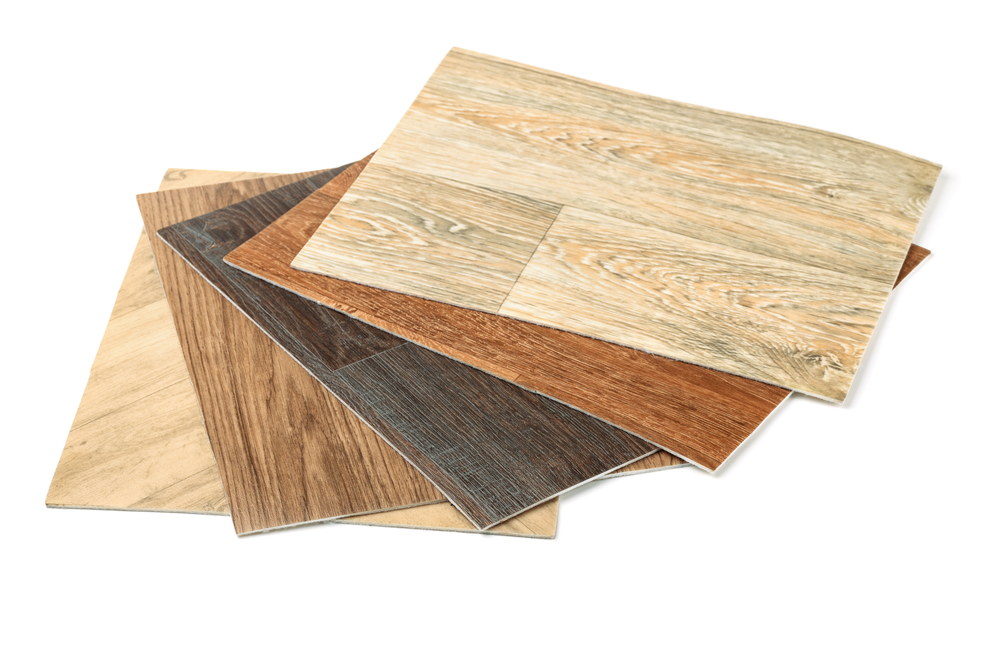 Colors
Wood look tile and vinyl come in a wide rainbow of hues, ranging from light and casual to deep and dramatic in tone. Lighter colors can make a room appear larger while darker colors make a big room seem more intimate and inviting. Dark floors often require more frequent vacuuming because dust is more visible against the surface. Browse the entire collection and consider the tone of existing cabinetry, walls, and furnishings when selecting the color that makes the best choice for your space.

Sizes
Because both the vinyl planks and tiles are crafted to resemble the look of wood, they are long and rectangular in shape. Most brands of vinyl are either four inches or eight inches wide and measure four feet in length. The tile is most often offered in four-inch-wide planks that can measure one foot, two feet, or four feet long. Vinyl plants cut easily with a sharp utility blade while the tiles require a tile saw to cut the pieces to length.
Environmental Impact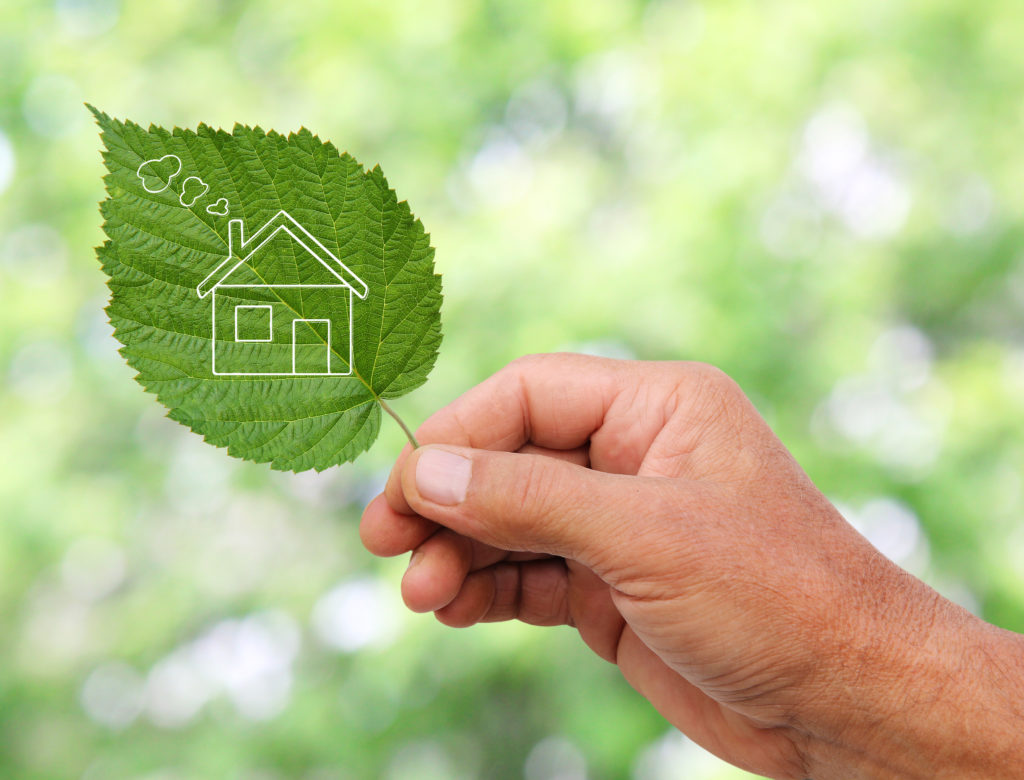 When ceramic tile is removed, it is taken to a landfill. Luxury vinyl flooring, on the other hand, is typically crafted of recycled materials and can be recycled after removal. Because they are both man-made, there is some environmental impact attributed to the production of both materials to consider as well.
Costs
Luxury vinyl planks have become a popular choice because of the look they offer and the inexpensive price point of the product. Not only is the price per square foot incredibly affordable, but the fact that it can be installed easily saves the expense of hiring professionals. Ceramic tile can be budget-friendly as well but requires professional installation and typically costs more per square foot than vinyl plank floors by the time they are in place.
Cleaning & Maintenance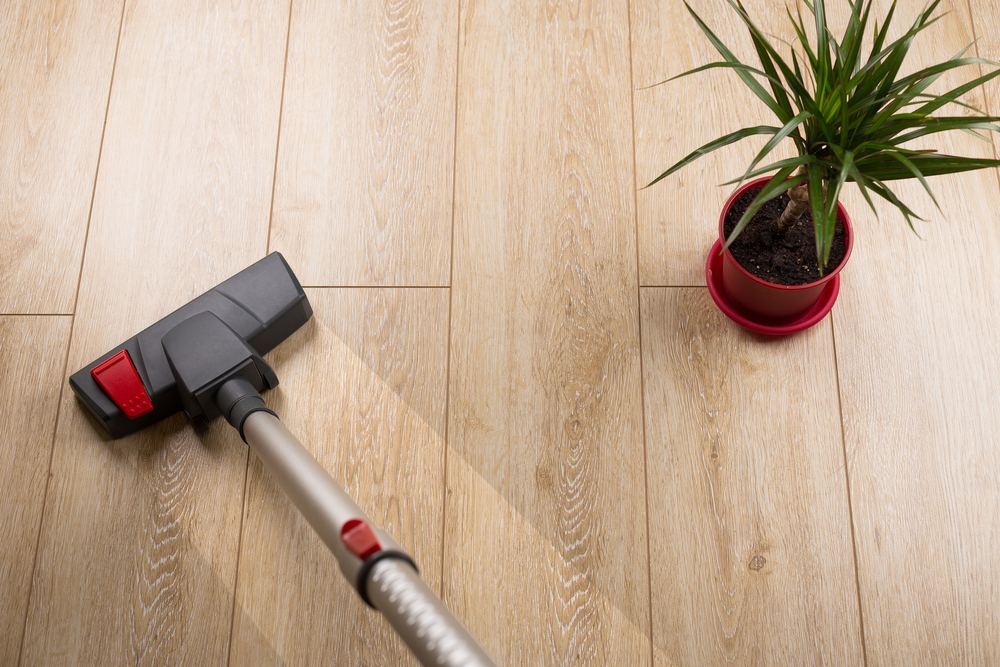 Both vinyl plank flooring and wood look tiles can be cleaned by vacuuming and mopping on occasion. If a floating plank ever gets damage, it can often be replaced. At initial installation, make sure to reserve a couple extra planks for any repairs needed down the line. Wood look tiles exposed to direct sunlight do have the possibility of fading over time. If a wood look tile cracks or the grout around the tile starts to break down, re-grouting or replacing a tile may become necessary.
When trying to achieve the look of hardwood floors at a fraction of the price, both vinyl plank flooring and wood look floors make a fashionable choice. These strong and durable alternatives go places that hardwood flooring is not an option, including kitchens and even bathrooms. Make your open concept space seem larger and more fluid by running the same tile or plank flooring from the front door through the back of the home without breaking the visual line!
So when it comes to vinyl plank vs. wood look tile, which would you choose?