Entryway Floor Options That Can Withstand Heavy Traffic
The foyer is the first impression your home gives to every guest who enters. It sets the stage for the rest of your home. As such, it is also one of the highest-traffic rooms in the home and subject to more moisture, dirt, and debris than any other space. With the right floor in place, your entryway can look as though it jumped off the pages of your favorite decorating magazine.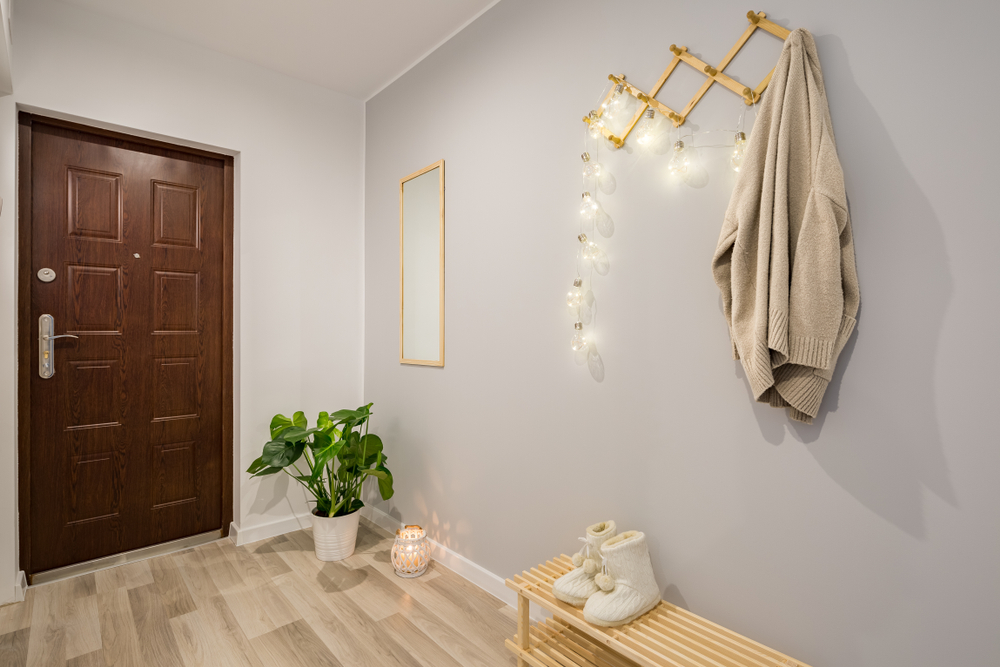 Entryway Flooring Options
Decorating any entryway requires a flooring that offers the ideal combination of durability and style. Color, style, daily maintenance, and whether or not the flooring requires professional installation or not all factor into which entryway flooring will best suit the needs of the home. All of the flooring materials listed below make a great choice for this much-used part of the home. Check out the pros and cons of each to make the best decision for your space.
Ceramic and Porcelain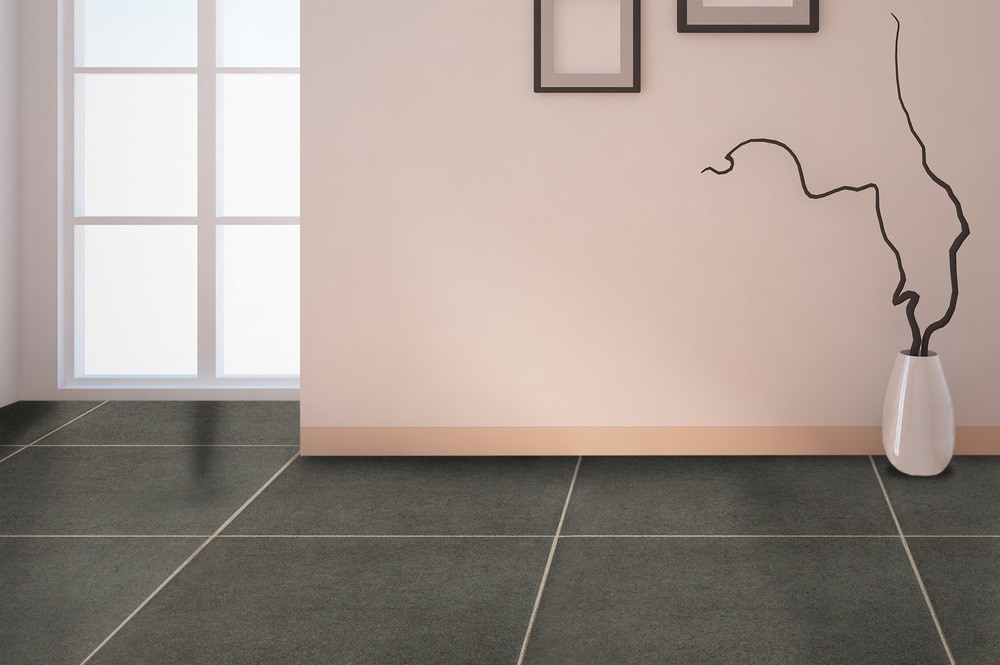 Ceramic tile and porcelain tile are two of the most popular flooring options. Not only are they one of the most affordable flooring options, but they are also resistant to moisture, muck, and grime. They are easy to sweet and mop clean and don't easily show signs of wear. When the entryway is part of an open-concept home, the same tiles can be continued throughout the living, dining, and kitchen areas for a seamless effect.
Because ceramic and porcelain tile are man-made materials, they come in a full range of color and finish options. There are even tiles designed to look like wood planks, granite, and other natural stone varieties. The versatility of design makes it easy to achieve any overall design style.
Luxury Vinyl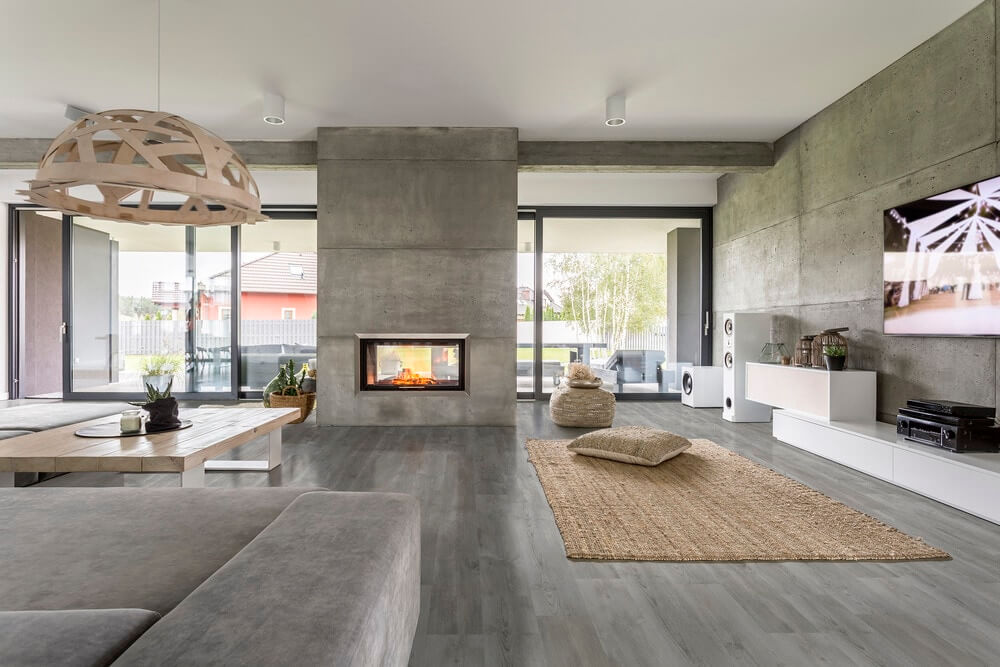 You never have to fear tracking in rain, snow, or mud when there's luxury vinyl planks in the entryway. This high-end synthetic wood material offers the texture, color, and look of hardwood with the added benefit of being completely waterproof. It is easy to install over a wide variety of different subfloors, making it ideal for a quick renovation project.
This material is easy to cut to size using a sharp utility knife, making it easy enough to take on as a do-it-yourself project. Simply click the tiles together and finish the floor with new quarter-round. There's no need to seal or grout luxury vinyl tiles. This budget-friendly flooring options I often much less expensive to install than ceramic tile, natural stone tiles, or engineered hardwood because the material is affordable and professional installation is optional.
Slate Tile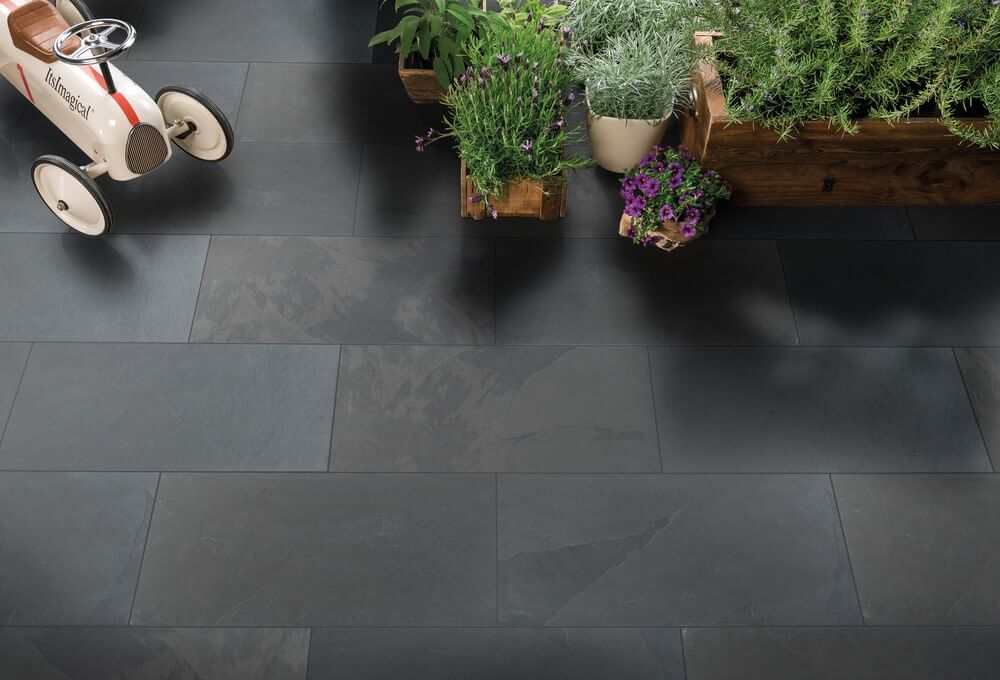 Slate is a natural stone material that is a popular choice in outdoor spaces. It's great for decks and home facades because of its ability to hold up to the elements, which makes it a great option for use inside the home as well. Slate tile is going to be more of an investment that ceramic, porcelain, or luxury vinyl but it will also become a statement-making addition to your interior décor. It is also a great choice for resale, as many home buyers are interested in natural tile flooring.
Engineered Hardwood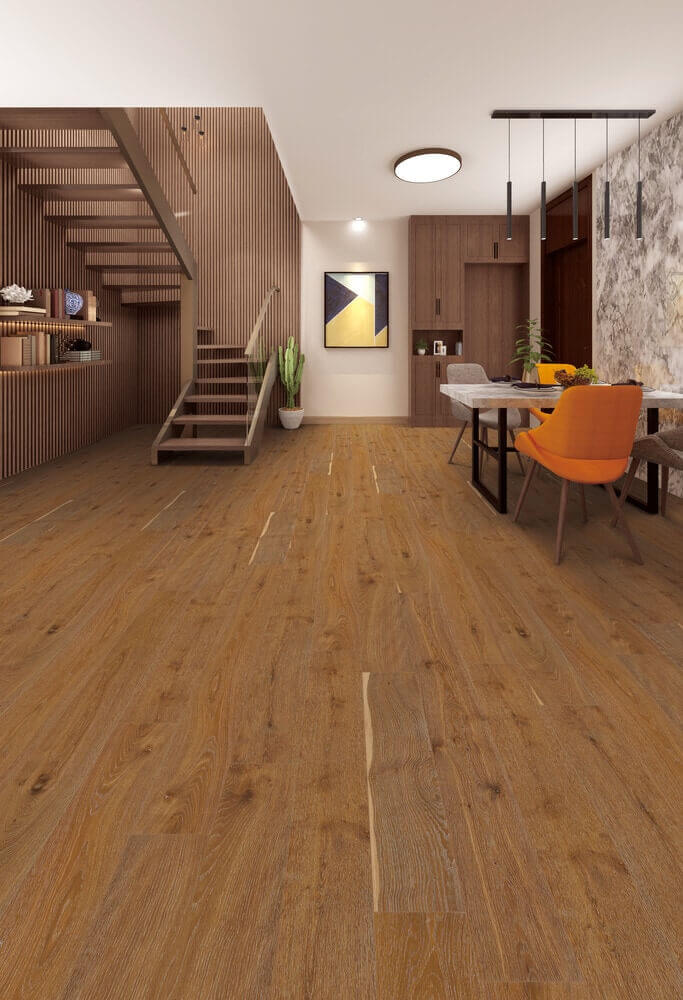 Engineered hardwood floors give the look of hardwood with additional benefits built right in. Not only are they much more budget-friendly than traditional hardwood, but waterproof engineered hardwood now exists. Make sure to check the individual specifications of the engineered hardwood to determine the durability of the product in high-traffic areas of the home like the entryway floor.
Bamboo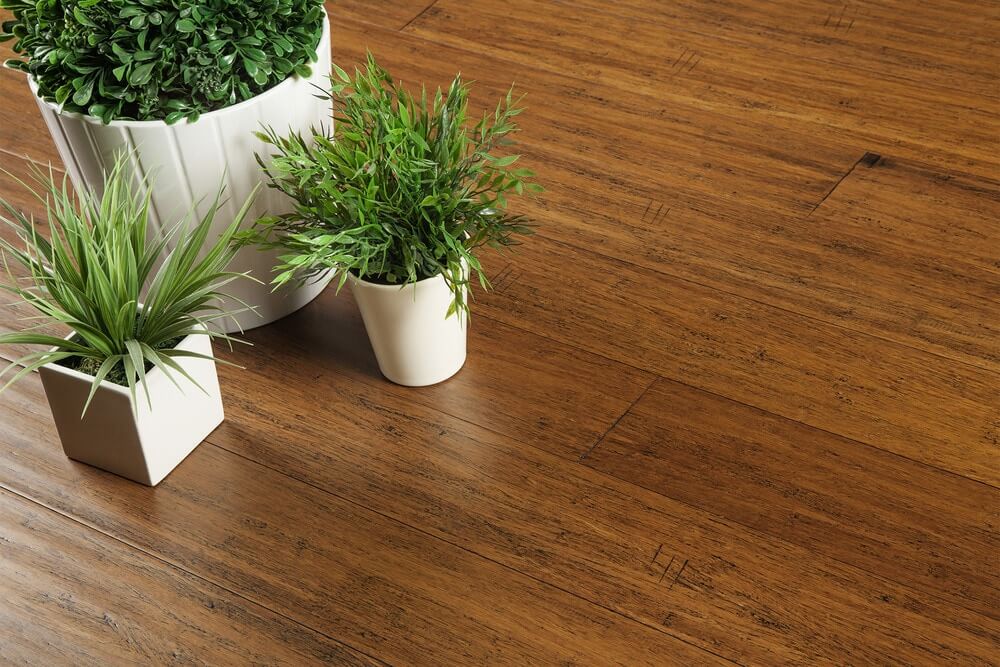 When it comes to making an environmentally-friendly choice for a home, bamboo is an excellent choice. Not only is bamboo natural and sustainable, but it is also an incredibly durable flooring selection. The versatile design of the material makes it suitable for use in the entryway, living areas, and many other spaces throughout the home. Like hardwood flooring, bamboo comes in a wide variety of finish options, making it easy to achieve the same elegance of natural wood with much more durability. Unfortunately, bamboo is not a great choice for homes in extremely cold or dry climates. It is also prone to showing scratches, especially if pets are present. Using an area rug over bamboo floors can help prevent scratches.
Protecting Your Entryway Floors
Simply adding a welcome mat or area rug over the entryway floor goes a long way to extending the lifespan of the flooring chosen. Rugs are inexpensive and easy to change out seasonally or whenever they start to show signs of wear. Keep a rug pad under the rug to help prevent the rug from shifting or moving with foot traffic. Putting down a tray for shoes and boots will help to keep any mud and muck contained and off the surface of your entryway floors. This is especially important when hardwood floors or any other flooring options that are not waterproof or water resistant.
Each flooring material offers a wide array of color and style options from which to choose. Consider the daily use of the space, the number of rooms requiring flooring, and the overall budget of the project when making final selections. Be sure to factor into the equation all installation costs and supplies. With new flooring in place, the foyer is sure to become an inviting entryway to the rest of your home.