What Is the Best Season to Install Hardwood Floors?
Whether you're preparing to replace existing flooring or lay flooring in a newly finished area of your home, installing hardwood floors can always be a great idea. To ensure that your new floors look the best and last the longest, plan the installation during the right time of year. After all, hardwood floors work best if you install them during a specific range of temperatures and humidity levels. Discover the best conditions and season to install hardwood flooring.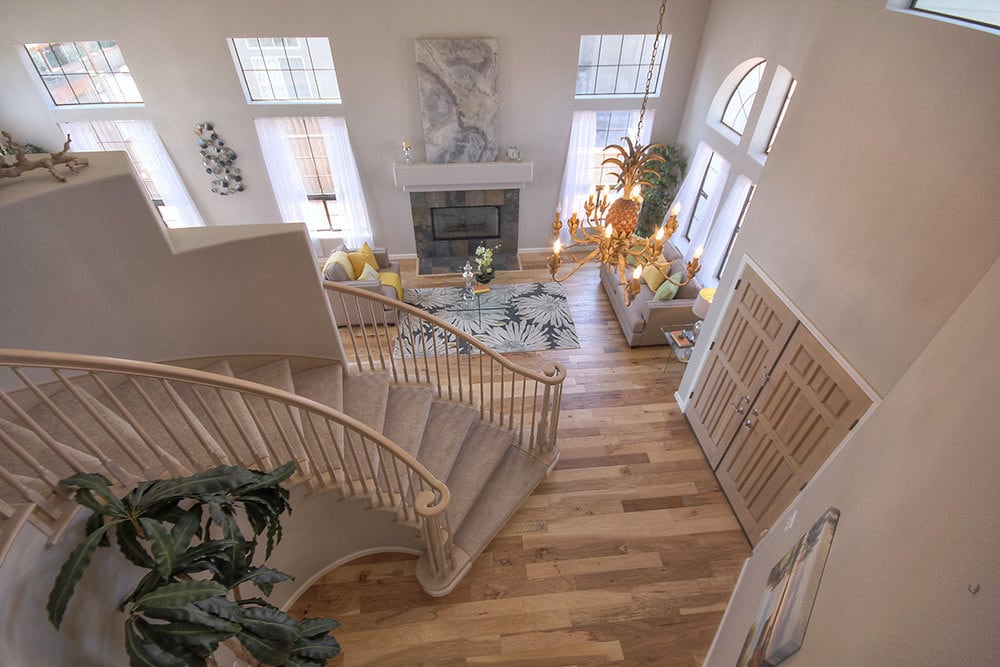 Should You Install Hardwood Floors in the Fall?
For many reasons, fall is the best season to install hardwood floors. Autumn is the ideal time for new beginnings. With the winter holidays around the corner, fall is also the ideal time to tackle a renovation project or two before you welcome family and friends to your home during the holiday season.
Fall also offers an optimal mix of temperature and humidity for hardwood installation. When the humidity level is too high or low, newly installed flooring can experience cracking, warping, and cupping, which can lead to significant damage. Since fall typically brings moderate humidity levels, you won't have to worry about avoiding expensive damage or planning lengthy acclimation periods for your new hardwood flooring.
Since autumn falls between the hot summer and the cold winter, the fall season also tends to bring mild temperatures. It's easy to keep the temperature in your home between 70 and 80 degrees Fahrenheit. This is the optimal temperature for hardwood adhesives. Since your home can easily achieve the ideal climate conditions during the fall, you can expect preparation, installation, and cleanup to go smoothly. You can enjoy your new hardwood floors in no time.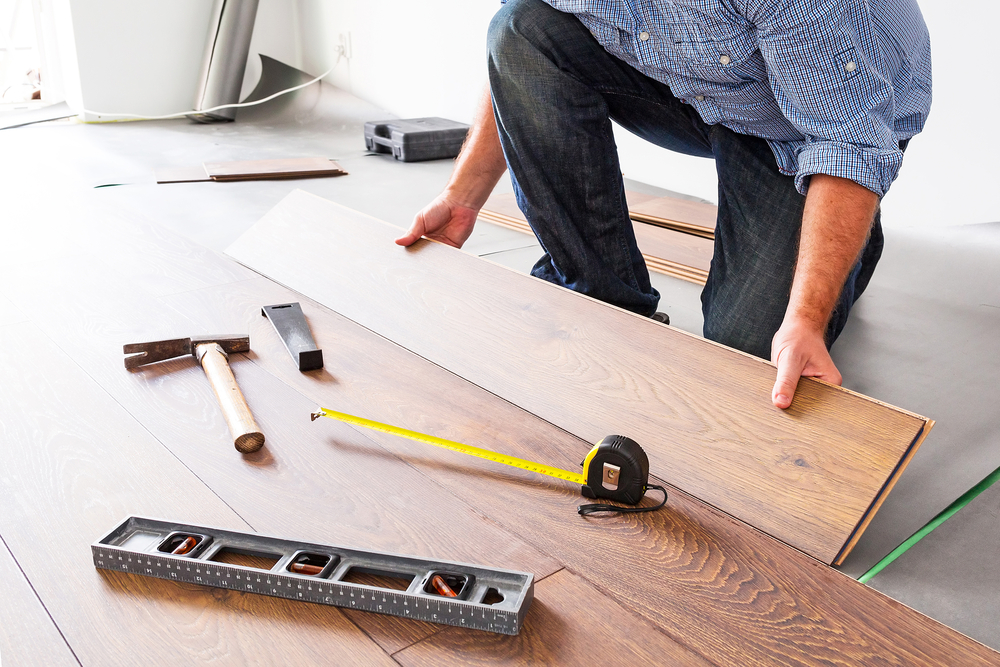 Should You Install Hardwood Floors in the Winter?
In some respects, winter may seem like a good time to install new flooring. You could show off your new floors when you host family and friends over the holidays. You can also ring in the new year with fresh flooring.
Replacing your flooring in the winter may be tempting. However, winter is one of the worst times of year to install hardwood floors. No matter which part of the United States you call home, winter is the driest time of year. The air naturally has less moisture during the winter than in other seasons. If you use a furnace, a heat pump, or a boiler to heat your home, your indoor air can be even drier than usual.
The lack of moisture in your home can cause your skin to dry and crack, with similar effects on new flooring. This is especially true if you don't acclimate the hardwood planks properly before installation. Excess moisture in new hardwood flooring can quickly evaporate into the indoor air. This causes the planks to dry out and become cracked or distorted. It can cause your once-beautiful floors to look unsightly, and also lead to expensive damage that you'll have to repair later.
Winter often presents temperature-related problems, too. If you live in a cold area, your typical indoor temperature may be in the 60s. Most adhesives require the indoor temperature to be in the 70s. Keeping your home too cool could mean that the hardwood planks don't adhere correctly. Rather than wasting your money, time, or effort on a winter installation, set your sights on the fall instead.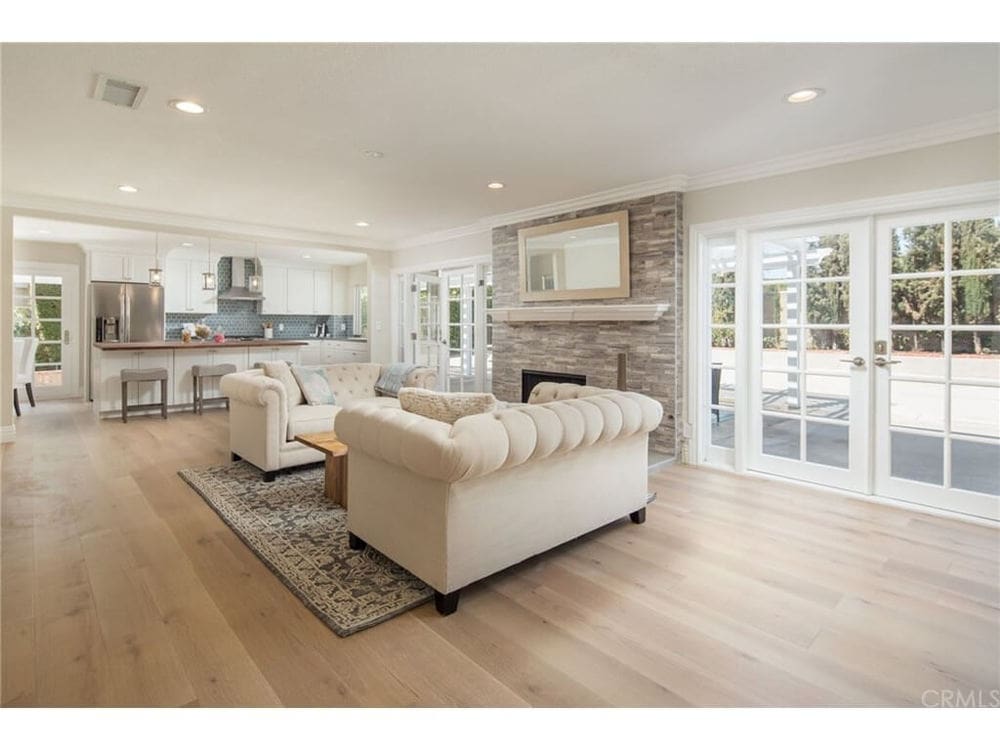 Should You Install Hardwood Floors in the Spring?
Are you considering installing new hardwood floors in the spring? This season may seem like a good time for a fresh start, especially since the average temperatures in fall and spring tend to be similar. However, spring presents environmental challenges that aren't easy to overcome. After all, April showers tend to bring May flowers, which means the rainy spring season can exponentially increase the humidity level in your area. While you may notice the excess moisture only when you're outdoors, the humidity level in your home is likely to increase at the same time.
In contrast to the dry winter air, which can sap moisture from hardwood flooring, humid springtime air can cause the newly installed planks to swell. Eventually, your hardwood flooring can become distorted, and some planks may split and require replacement. To avoid the humidity issues that spring tends to present, opt for an autumn hardwood flooring installation instead.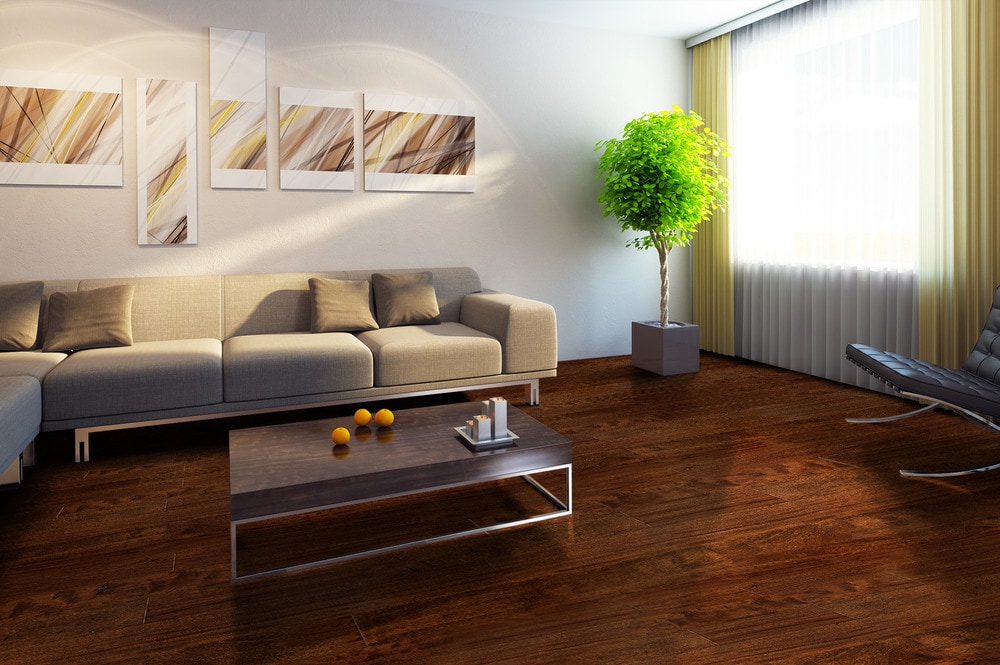 Should You Install Hardwood Floors in the Summer?
From a scheduling perspective, summer may seem like the best possible time to tackle a major hardwood flooring installation. After all, you may be able to plan your summer staycation around a DIY project. It could be much more rewarding than any vacation. If your kids are home for the summer, they may be willing to lend an extra hand as you gather supplies and prepare the area for installation.
Although a summer DIY project may fit into your schedule, it's one of the least optimal seasons to install hardwood flooring. In many parts of the country, summer is the most humid season of the year. Similar to spring, installing hardwood flooring without sufficient acclimation during the summer could lead to substantial swelling, warping, and distortion.
Since summer also tends to be the hottest time of year, you'll have to contend with temperature-related issues, too. If you keep the temperature in your home above 80 degrees during the summer, the flooring adhesives could take much longer than usual to bond. Placing pressure on the floor too soon could cause sections of the floor to become uneven, compromising your hard work. Rather than trying for a summer installation, consider waiting until fall instead.
Whether you're ready to jump into a renovation project or you're planning ahead for next fall, early fall is the season to install hardwood floors. No matter which type of hardwood flooring you choose, you'll get optimal results when you schedule an autumn installation.