Wood Flooring Buying Checklist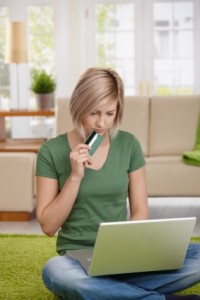 Before you buy wood flooring, there are a few things you should know.
What is my budget?
Budget is always a major consideration for most families when renovating, and there are several things to think about when considering new flooring. Putting in cheaper flooring may be tempting, but will it enhance the value of you home? Wood flooring usually does. How often would you have to replace it? If you go with cheap flooring, you'll be redoing it in a few years. Quality engineered wood flooring will last for a very long time. The answer is to buy the very best you can afford. In the long run, it will cost less than buying cheap flooring.
Are wood floors difficult to maintain?
Wood floors are incredibly easy to maintain and generally require no special products. Just keep them swept or vacuumed clean of sand and debris to prevent scratching, and damp mop once in a while with a mild solution of vinegar and water. Clean up wet spills immediately to avoid staining from liquids seeping into the wood.
Are wood floors healthy and hypoallergenic?
Absolutely. Wood floors do not collect dust and allergens and are far healthier for your indoor environment than carpeting. Verify that all materials used, especially adhesives, are VOC-free.
Is wood an environmentally responsible choice?
Fifty years ago, the answer might have been no, but today's laws and regulations make wood a green solution. The days of stripping forests are gone. Loggers, manufacturers, shippers, retailers, and even the consumer have a responsibility to ensure that wood products are FSC certified and comply with the Lacey Act. You can be confident that when you purchase a clearly labeled product, you are not only buying an environmentally responsibly harvested wood, but reducing your footprint by installing a type of flooring that may potentially not see a landfill for 60 years…or 150. Some wood floors have been known to last for centuries. There's nothing better for the environment than reducing waste.
What kind of wood should I choose?
Where you live is important to the choice of wood. In humid areas that are at or below sea level, tropical wood or engineered wood flooring is your best choice. In drier areas, any type of wood will work well.
The rooms you plan to put wood flooring in should also be considered. Denser, harder woods, like mahogany won't dent like a softer wood but tend to scratch more easily. Most woods are not recommended for use in areas where water frequently puddles, like bathrooms, where the wood will absorb too much water and warp. Nearly all woods are durable enough for high traffic areas as long as reasonable care is taken.
What colors and finishes are available?
There are hundreds of choices on the market today. Engineered woods come in a huge variety of looks and colors, and solid woods are harvested from dozens of tree species ranging from bamboo (which is really a grass) to exotic tigerwood from Central America. Finishes include hand rubbed for a rustic look to highly polished lacquered finish. If you choose a solid wood, we advise purchasing unfinished flooring and trim. Finishing the floor after installation creates a more uniform look and a better moisture barrier.
How much flooring do I need?
To figure out how much flooring you need to buy, you just need to know the square footage of the rooms you want to cover. Most professional installers will measure it for you, but if you're doing it yourself, the packaging will specify how many square feet it will cover. From there, you can work out how many packages to buy. Buy an extra pack just in case. If you don't open it, most retailers will take it back. Or you may want to keep it in case a section of floor is damaged.
Can I do this myself?
Some engineered wood floorings click together without glue and almost anyone can install them; that's what they are intended for. Others require more experience. Traditional hardwoods may need extra care, so we recommend professional installation.
Other factors may also require a professional installation. Is the subfloor level and unblemished? If the subfloor is damaged, not leveled or below sea level, a professional will be able to correct these issues.
What's the difference between real wood and engineered wood?
Engineered or laminate wood flooring is a wood veneer bonded to cheaper lumber using an adhesive. The pieces are precision cut to fit together and may resemble any type and color of wood. The result is more dimensionally stable than solid wood and better able to withstand humidity and other moisture. The biggest disadvantages are that some of the less expensive engineered woods do not look or feel like hardwoods, and none have the everlasting longevity of any solid wood. You can strip and redo the varnish of an engineered wood, but sanding the wood itself is a very limited proposition. The average life of engineered wood flooring is about 30 years. Solid woods can last centuries with good care, and are often rescued from ancient buildings and put to new use.
Can I refinish my floor if it gets damaged?
Solid wood floors can be restored to their original beauty many times over the life of the floor by sanding and refinishing. Engineered woods have only a thin veneer and, depending on the quality of the floor, may be sanded a few times…or not at all. Any engineered or solid wood floor can be stripped and re-varnished any number of times.
What else will I need?
For most installations, an underlayment with a moisture barrier is recommended. This will provide a softer underfoot feel and keep moisture from seeping up from the subfloor concrete. You also need matching trims and moldings. These will come standard with most engineered wood products, but not with solid wood flooring.