Wood Flooring Buying Guide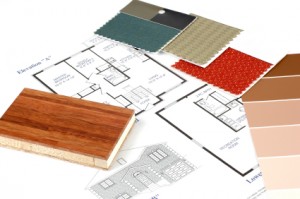 Wood flooring offers a wide range of species, colors, grains and styles to choose from. Whether you're looking for solid hardwoods, reclaimed woods more than a century old, or the new technology of dimensionally stable engineered woods suitable for any humidity level, BuildDirect has the answer. We have ecologically sustainable wood flooring to fit any décor. Our Buying Guide will provide all the information you need to decide what kind of wood flooring is right for you.
Where can I put a wood floor?
Wood flooring is exceptionally durable, but exposure to excessive moisture will cause warping. Generally speaking, wood floors are unsuitable for bathrooms and outdoor installations, but perfect for other areas in your home, including high traffic areas. The most popular installations for wood flooring are in the public areas of the home – living rooms, kitchens and, hallways.
What choices do I have?
Dozens of different woods are harvested for flooring, and each has distinctive properties, grain patterns, and natural colors. People who live in especially humid areas or low-lying coastal states where the land is at or below sea level should limit wood choices to tropical species or engineered woods for the enhanced dimensional stability. For homes built above grade, or sea level, the choices are unlimited. Homeowners may choose a particular wood for its color, grain pattern, cost, style, ease of installation, or even feel.
Why choose wood?
In addition to the timeless aesthetic beauty of a floor that will never go out of style, wood is a choice both ecologically and economically responsible. Wood is one of the most sustainable materials on the planet. It grows anywhere, and wood harvested under FSC regulations and in compliance with the Lacey Act is guaranteed to come from a managed growth forest.
While installing a wood floor may initially be more costly than a cheap type of flooring, it will last longer, require less cleaning and maintenance, and improve the air quality inside your home, which may lead to fewer allergy and respiratory problems. In addition, the longevity of a wood floor means fewer replacements. Imagine moving your furniture to replace the flooring one time…in your entire life. That's right. You'll never have to do it again. Wood floors are nearly forever.
Can I do it myself?
The answer to this question is complicated. Engineered wood flooring is easy to cut and snaps together like child's toys. Even a beginner can successfully complete an engineered wood flooring project. Hardwood flooring varieties vary in density and recommended installation techniques vary as a result. Tongue and groove floating floors installed over a concrete slab are relatively easy to put together, but installations involving extremely hard materials that are difficult to work with, including bamboo and most hardwoods, should be installed by a professional. Mistakes can be costly, so if you don't have the tools and expertise to tackle a hardwood installation, hire a professional. You won't be sorry.
How will my floor wear over time?
Wood can take a lot of punishment, but it is not impervious. It will retain its beauty for 60 to 100 years and beyond if reasonable care is taken to avoid stains, scratches, and dents.
Can a wood floor be refinished?
Most wood floors can be stripped, sanded and refinished a number of times, depending on the quality of the wood. The veneers of engineered woods are fairly thin and can only be sanded a few times if at all. The thicker the wood or veneer, the more times it can be sanded. The need for a completely refinishing job on a wood floor is rare and generally results from extreme age or abuse.
Who Loves Wood Floors?
People with allergies. Carpets can store years of dust, pollen, mold, and animal dander – adversely affecting the air quality in your home, aggravating allergies, and causing respiratory problems. The finish on a wood floor forms a tight seal against these elements. Keeping your home free from allergens becomes a matter of vacuuming or dry-mopping regularly. The only dust problem is the one you can see and wipe away.
People who like easy clean up and maintenance. The high-tech finish on today's wood floors makes cleaning a breeze. Sweep or vacuum frequently and run a mop dampened with vinegar and water about once a week and you're done.
People with children. If the thought of your children playing on dirty carpet or floors gives you the shudders, you'll love wood. Dirt, dust mites, mold, and bacteria can't become embedded in wood floors, and wood has enough give and warmth for comfortable sitting.
Cleaning and Maintenance
Dust mop or vacuum with a soft brush or wood floor accessory to remove dust, dirt, and grit.
A damp cloth or mop can be used, but avoid excessive water. Dry the floor thoroughly with a clean, soft cloth.
Standing liquid will seep into the floor and can cause stains or warping. Blot spills immediately with a dry cloth, sponge, or paper towel.
Do not use soap-based detergents, abrasive cleaners, or combined "clean and shine" products on any wood floor. A damp-mop solution of one-quarter cup of white vinegar and one quart of water is the best way to clean a wood floor. You may also check the manufacturer instructions for recommended cleaning products.

Never use steel wool or other scouring pads that may scratch the wood.
Do not steam clean or use chemicals that may damage the wood.

For messy or sticky spills, clean up as much as possible with a dry cloth, then wipe gently with a damp cloth. Don't scrub. Scrubbing can drive the stain into the wood.
Calculating Wood Flooring Costs
Apart from the material cost of the flooring, here is a list of additional expenditures you may have to factor in during or prior to a wood flooring installation project:
Furniture removal and replacement: Some professional installers charge to remove your furniture and move it back once the installation is complete. You can avoid this charge by doing it yourself.
Removing old floor covering: Your previous/old floor covering may need to be removed and disposed of. Some installers charge extra, so to save money, consider doing it yourself.
Subfloor preparation: If your subfloor needs to be repaired or treated for unevenness, then pre-installation work may incur additional charges. Be sure to ask your installer to review your substrate.
Installation: Be sure your flooring calculations include the cost of materials and all installation costs.
Accessories installation: If the installation procedure requires accessories/additional material/tools, find out if this step is included in the installation agreement. For a professional finish, trims and moldings should be installed at the same time as the floor.
Installation
Installation is an important consideration when choosing wood flooring. The method of installation can affect the price, the time it takes to install, and the way the floor feels under your feet. Different methods of installation may be recommended for different types of woods.
Nail Down/Glue Down – We recommend that you hire a professional installer.
Floating: Glue-Seam – This kind of installation requires an underlayment between the floor and the subfloor. This can be a suitable DIY project for an experienced handyman.
Floating: Click-Lock – The click-lock method of installation is the easiest choice for a DIY project. Similar to laminate flooring, the planks are made to lock together without the need for glue or nails and can be laid over any floor surface, as long as it is even and level.
Accessories
Laying a wood floor takes more than planks. Underlayment, moldings, transition pieces, trim, nails, and possibly even adhesives may play a part in installation. To ensure the health of your family, check with your installer to verify that any materials used are VOC-free.
Base shoe molding – Molding used when shallower profiles are required – behind bookshelves, for instance.
Quarter round molding – Used in the same way as a base shoe molding, behind cabinets where a low profile molding is better suited to support an object flush against the wall.
End molding – A transition molding used when there are pronounced level differences between two rooms.
Reducer molding – A transition molding placed flat on a floor between two rooms that have slight level differences.
T molding – A transition molding used between two rooms of the same level.
Stair Nose molding – For use when making a transition between a wood floor and stairs.
Baseboards – A very commonly known molding with a flat vertical surface or "profile," used as a transition between floor and wall.
Underlayment – Thin foam padding between the floor and the sub-floor.
Some wood flooring installation requires adhesives. If yours does, make sure your contractor uses a glue that is VOC-free.
Preparing For a Wood Floor Installation
Before the flooring installers arrive, remove all furniture, appliances, and other objects from the area, including inside closets and cabinets. Some installers will move everything out for you at additional cost.
If removal of a gas appliance is required, make arrangements with your gas company prior to the day of installation. Disconnecting gas appliances yourself is dangerous and we do not recommend it.
Color and grain variations make every wood floor uniquely beautiful. The wood you bring home will not be exactly the same as the showroom sample. Be prepared for the natural differences in tone, pattern and shading that make each wood floor a one-of-a-kind masterpiece.