What Is SLS Composite Decking?
Composite materials used for indoor flooring are nothing new. When it comes to creating durable, rugged outdoor spaces that can stand up to the elements, composite decking materials have long been a go-to choice for both builders and homeowners looking to renovate. There's a good chance you've never heard of SLS composite decking before though even if you've likely seen it in use.
If you're looking to build a new deck or update your existing outdoor area, SLS composite decking is a great choice. Offering long-term durability and classic style, you won't regret adding this decking to your home.
Use this guide to learn more about this exceptional outdoor decking material.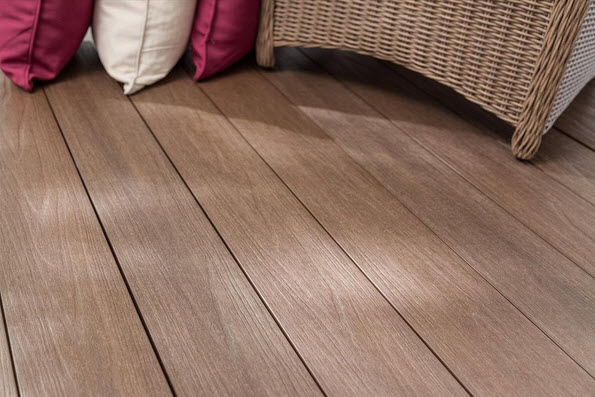 What Does SLS Stand For?
The term SLS composite decking might sound like Greek to the average buyer. The term is used to specify a certain manufacturing process called selective laser sintering. This process creates highly durable outdoor decking material that can stand up to harsh weather including heavy sun and lots of moisture in the fall and winter months.
What Is it Made Of?
SLS composite decking is made of a high-performance blend of polypropylene and inorganic filler materials. Unlike some types of composite decking, no wood or sawdust is used in its construction. No organic materials are used in SLS composite decking at all.
While it might sound like a true space age material, it looks very natural even when compared directly to wood planks. Its unique construction and lack of organic material is exactly what makes it so durable even in difficult outdoor spaces.
Why Should I Consider SLS Composite Decking?
It offers a wide range of benefits for builders and homeowners. Below you'll find some of the top reasons we recommend SLS composite decking when both strength and style are essential.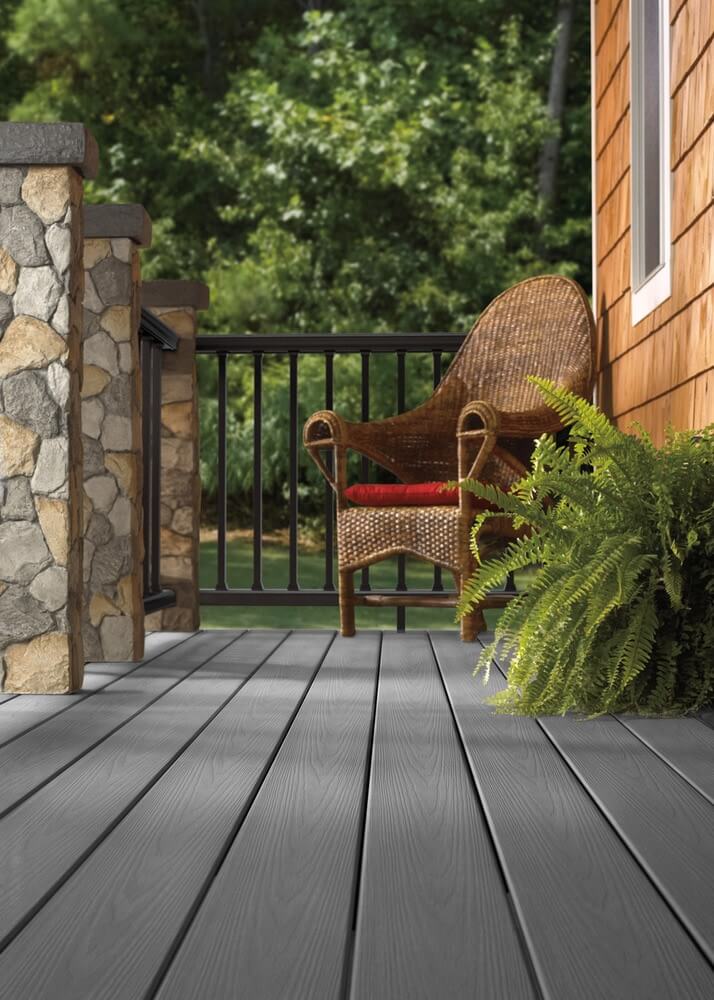 SLS Composite Decking Offers Superior Strength
Strength is obviously an important factor when you're choosing materials for an outdoor deck. SLS composite decking is ultra-strong and can withstand heavy use considerably better than organic materials like wood.
This is true even though it is quite lightweight, weighing about 30% than most other composite decking materials on the market. That reduced weight is ideal if you're doing your own installation or working with an older home where subfloor renovations may be required for a heavy material like natural wood.
SLS composite decking is also fade and scratch resistant, which means you won't have to think about re-finishing your deck every couple of years like you would with lumber. That's a big benefit for busy homeowners who want to enjoy their outdoor spaces without dealing with tons of regular maintenance.
This durable outdoor decking material is also stain resistant, making it a smart pick for outdoor decks where you plan to grill or enjoy meals with friends and family.
You Don't Have to Worry About the Weather
Weather can take its toll on anything designed to live outside. Just look at a deck chair that's survived a few years in the sun, rain, snow and sleet. Few materials can stand up to the weather even in temperate climates. SLS composite decking is designed to be one of the strongest composite materials on the market.
In the fall and winter, SLS composite decking can stand up to moisture from rain and snow. That's because SLS composite decking is waterproof. That means it will resist mold and other issues that can impact natural lumber during the wet season.
In the summer, SLS composite decking won't get too hot even in direct sun, particularly if you choose a light color. That's a major plus if you've got kids – or adults – that prefer to go barefoot when enjoying time outdoors.
SLS Composite Decking Looks Natural
The look of natural wood is refined, elegant and sophisticated. Wood also blends in well with most outdoor spaces since it's a natural material. A variety of stain options provide flexibility when it comes to your design.
With this decking, you don't have to give up the look of natural wood to get long-term durability. That's because most SLS decking on the market today is made to mimic natural wood. From dark finishes to modern gray options, you can achieve the wood look you want with extra benefits built in.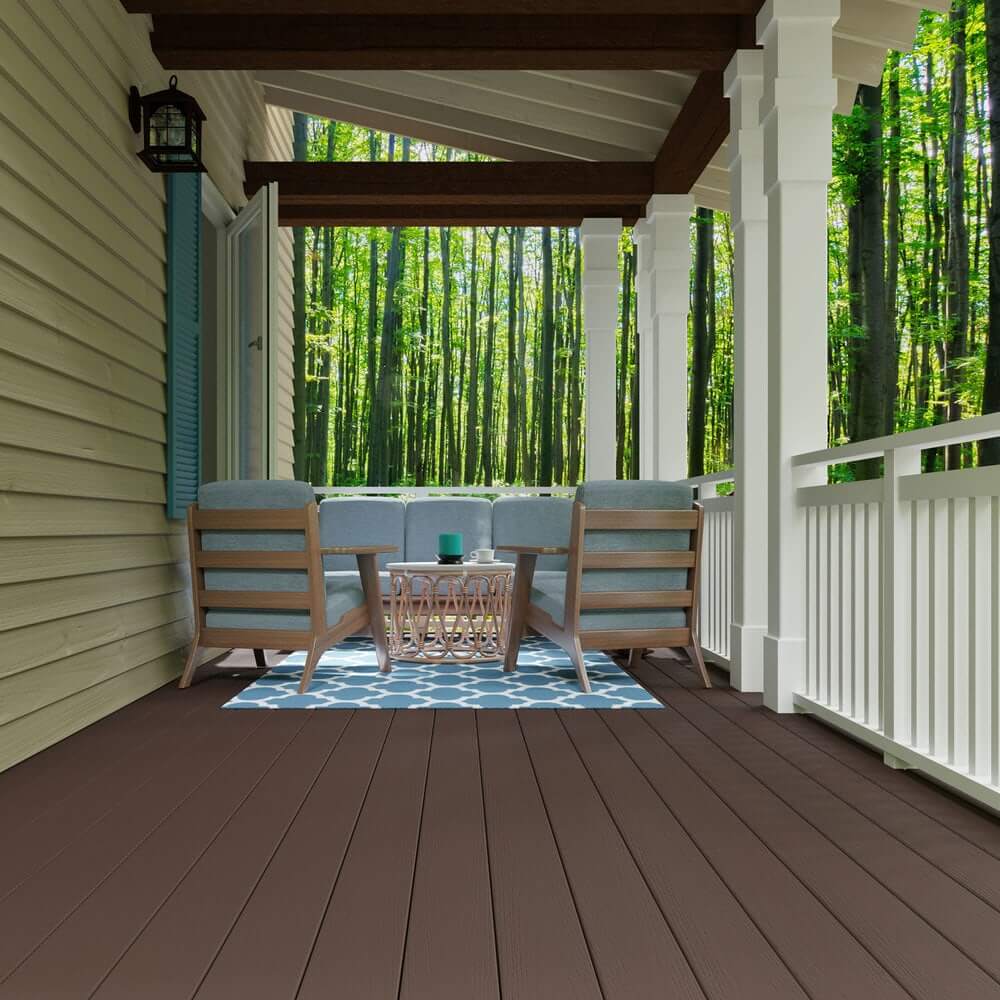 It's Easy to Install
Hiring a professional installer is always ideal for outdoor decking if you don't have considerably do-it-yourself experience. For more seasoned DIY pros though, this material is a great option if you want to save money by doing your own installation work.
Want to learn more about installing composite decking to see if it's an option for you? Check out our handy installation guide.
SLS Decking Really Lasts
Saying that SLS decking lasts forever might be a bit of hyperbole, but it is true that this material is really designed to last. It will most definitely outlast natural lumber by quite a few years even if you take good care of your wood decking.
In fact, it will also outlast many other composite materials as well. For you, that means many years of enjoying your new deck without having to worry about the headaches and expense of a major refinishing or replacement job. Regular maintenance is all that's required.
Hit the Deck
Ready to renovate your deck so you can enjoy more time outdoors? Maybe you're starting a building project and looking for ways to ensure that your deck can help you host parties and make memories with the kids? SLS composite decking could be the perfect choice for you and your home.
Reach out to us today so one of our trained representatives can help you find the right decking material for your outdoor space. We can even help you find the right color and plank size before shipping your decking materials directly to your door.
Why wait on a new deck when you can get started today? Contact us now to learn more about SLS composite decking for your home.