How to Install Composite Decking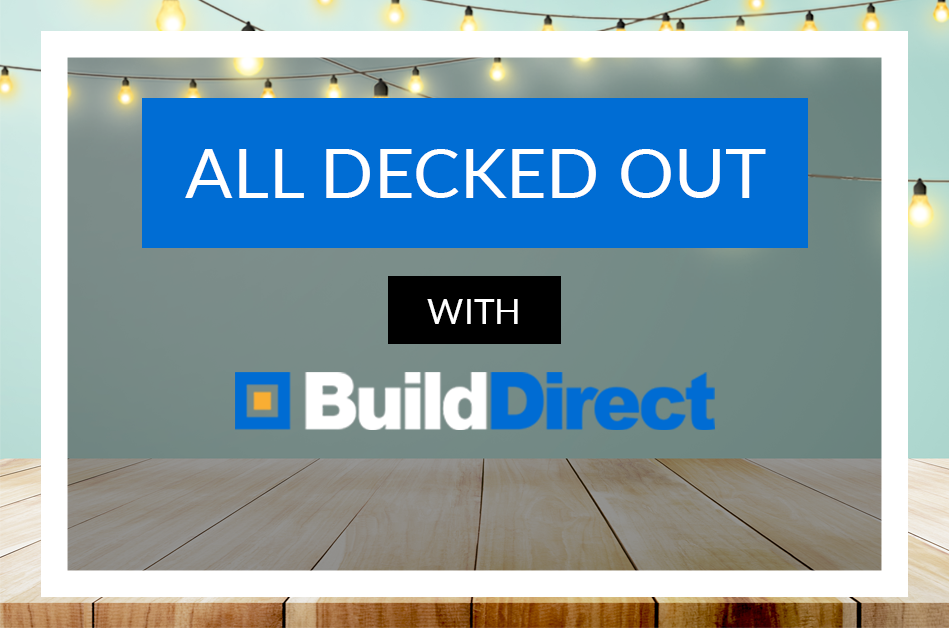 If you've decided to use composite decking to give your outdoor living space an updated look, your next big step after ordering is to install it. Adding these easily sawn and nailed boards to an existing frame is a fairly straightforward process, though you should take it one step at a time to ensure you follow manufacturer instructions. Every product's installation method will be slightly different, but here's a general guide:
Get your equipment and permits
Before you jump the gun on installing your new composite deck (we know you're eager), make sure your permits are in order. You can't legally build a deck without first getting permission from your town. Look up the building requirements where you live and follow the permit process if you're building a brand-new deck. When simply refacing an existing deck with composite decking, you may not need a permit. It's also important to note that although composite decking looks like real wood, it doesn't have the same tensile strength required as a support element for a property. It's always a good idea to consult a professional regarding your deck plans to see how suitable composite decking is for what you have in mind.
When it comes time to build, always wear safety glasses when working on a construction project – your eyes are delicate. Additionally, you'll need a power drill and measuring tape. Make sure you have all the necessary pieces you need to securely attach your boards to your deck frame. Quickly organize all your deck clips and screws to be sure you're not missing any.
Ungrooved installation
Your composite decking boards are either ungrooved, meaning they have flush edges, or grooved, meaning they have I-beam shaped edges. Follow these instructions when installing ungrooved boards:
Step 1
You should lay your composite boards down starting from the edge of your decking frame. Make sure it's flush with the frame, then pre-drill holes starting at 2 inches from the end of the board and 1 inch from the outer edges – you'll have two rows of screws in each board. Then, drill the actual screws into the pre-drilled holes. Make sure you drill your screws in perpendicular to the boards.
Step 2
Slide your next board into place, ensuring it's perfectly parallel to the first. You may want to use a spacer so that the boards are 1/4 inch apart all the way down. Follow the same drilling procedure as in step one.
Step 3
You may need to trim your final board to fit perfectly on your deck frame. Do so if need be; if not, go ahead and follow steps one and two.
Grooved installation
Installing grooved composite boards will be similar, but slightly different from ungrooved options. Instead of drilling into the boards, you'll drill into universal fasteners. Here are some general installation steps to follow:

Step 1
As with ungrooved boards, you'll want to start by laying your first grooved board at the very edge of your deck frame. It should be in a corner spot.

Step 2
Making sure not to move the board (you might want to weigh it down), insert the spacer/fastener in the grooved part of the board.

"Stagger your boards so their ends are in different spots."

Step 3
Slide the next board in so it's parallel to the first. The sliding motion is important, as you want the spacer to fit in the groove of this board, too. Basically, you'll have two boards with the spacer between them.

Step 4
Drill a screw into the spacer's hole. You should pre-drill the spot first. You'll want to do this down the length of the fastener. Once you've installed the first spacer, keep going, laying boards and spacers until you're done.

Step 5
Trim the final board if need be, lay it out, then drill in the spacer. You can also use matching fascia boards to cap off the ends of your composite boards, but this is optional.

Double check what kind of spacers and fasteners you have and make sure that you have enough. Whichever kind you have, be sure to follow the manufacturer's instructions when installing the fasteners. Additionally, stagger your boards so their ends don't lay in the same spot.

Have you installed your own deck before?