6 Reasons to Build a Deck This Spring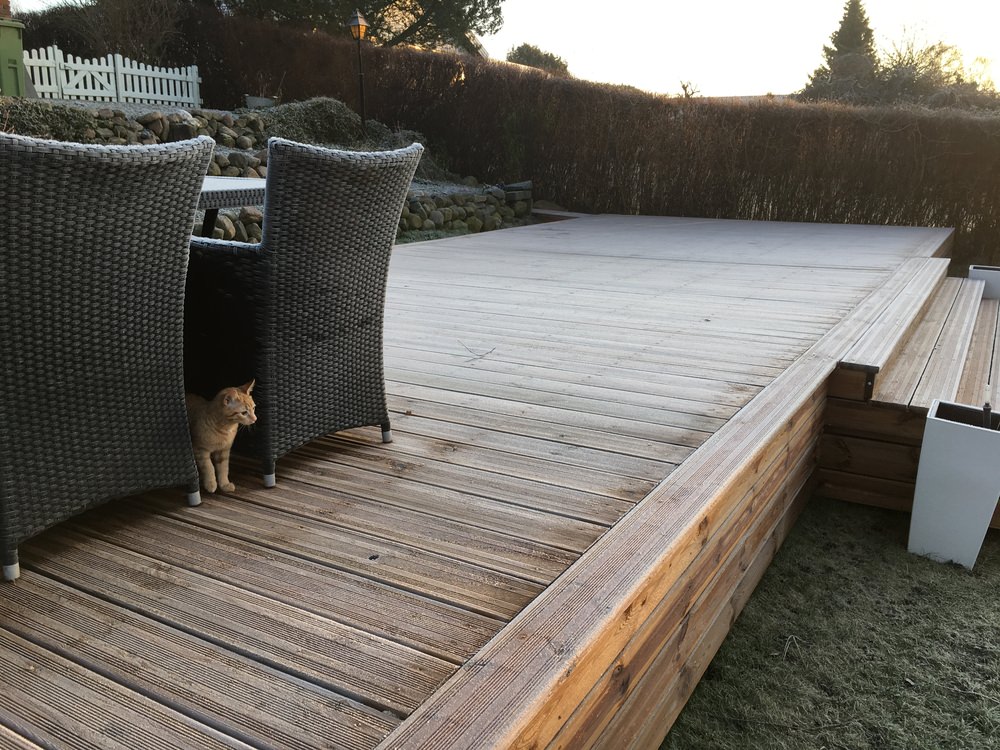 One of the most popular trends in home development today is outdoor living. Homeowners all over the country are expanding their living spaces to include the outdoors, building versatile living spaces that feature everything from quiet places to read to fully functional outdoor entertaining spaces complete with kitchens and dining.
No matter how ambitious your plans are, adding a deck is a great way to enhance the value of your home and expand your living space to include new horizons. Here are some great reasons why you should consider adding a deck to your home.
1. A Deck Enhances the Value of Your Home
Few things add hard value to your home more than outdoor living areas. Experts agree that a deck offers a 100% retur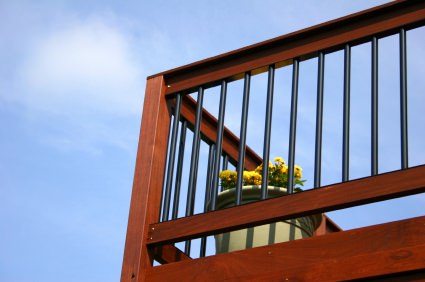 n in value. You'll get back every cent you spend building a deck when you sell your home, and the additional curb appeal will help you sell it faster. Do-it-yourself and you'll realize an even greater return on your investment. Decks are the hottest trend in the home-buying market.
2. A Deck  Makes It Party Time!
If you like to host parties for friends, a deck is the perfect way to add functional space where people can gather and still breathe freely. Decks are less claustrophobic than crowded rooms, and spills and other potential damage are less costly to repair or clean up. Add an outdoor grill or a portable bar and raise the level of a simple deck to a real outdoor entertaining space.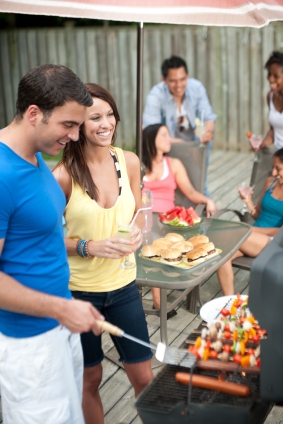 3. A Deck Adds Outdoor Enjoyment
Decks give a whole new perspective to outdoor comfort. Far from the simple porches of the past, modern decks offer a versatile and comfortable way to enjoy your own little slice of nature. Strategically placed plants offer privacy and a feeling of nature even in the city. Enjoy the wood under your feet, the greenery around the edges and the open sky to create a peaceful haven to escape from the stresses of life.
4. A Deck Offers a New Look
There are more decking materials on the market now than ever before. Express your design aesthetic with natural or composite materials, from exotic hardwoods to rustic pine, from stone flooring to a brick fireplace, and from a simple, traditional diagonal to a complex geometric design. There are also a variety of construction choices, starting with traditional brass or steel screws and hardware and including fasteners that are entirely hidden.
5. A Deck Adds More Functional Possibilities
Outdoor living is such a popular trend that the market has responded with a huge variety of products built for outdoor living, from fire pits and fireplaces to outrageously comfortable seating arrangements designed to make your outside spaces as beautiful and versatile as the inside of your home.
6. A Deck Increases Your Living Space
Two words: form and function. Many homeowners use decks as places to plant herb or container gardens, to enhance the dinner table while adding natural beauty to the outdoor décor.
Installing a deck is easier than ever with today's materials and deck plans are readily available. Almost any homeowner can elevate an ordinary, boring cement porch to a trendy modern living space by adding a deck-style flooring in an afternoon. If you like the idea of expanding your life to include the outdoors, adding a deck is a great idea.