What's the Best Bamboo Floor Cleaner?
Bamboo flooring provides a beautiful, unique look to any space in your home. From the dining room to your living room or master bedroom suite, bamboo is designed to be durable and elegant enough for your formal spaces. Bamboo is often a more sustainable choice as well, making it a top pick for eco-conscious buyers.
While bamboo is growing in popularity, it's still a flooring material that many people are unfamiliar with. That can make daily and deep cleaning a little confusing for some. Luckily, bamboo flooring is a low-maintenance material that's ideal for busy spaces.
Use this guide to learn more about choosing the right bamboo floor cleaner for daily and deep cleaning.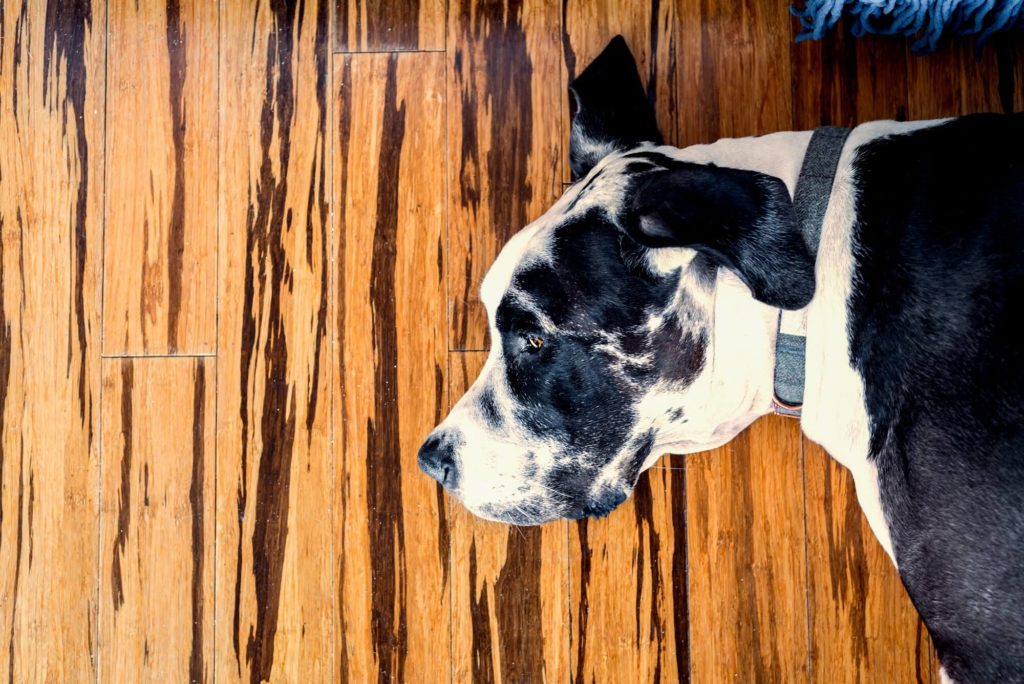 Use a Microfiber Mop for Daily Maintenance
Strong and resilient, bamboo flooring can take a lot of abuse before it starts to look worse for wear. That doesn't mean you need to put bamboo to the test by using abrasive cleaning products. For daily cleaning, a soft microfiber mop and a little bit of clean water will do the trick.
Microfiber mops are also particularly good at picking up pet hair that can end up on your floors.
Break Out the Broom or Vacuum
Using a microfiber mop to tackle every inch of your floors is relatively fast and easy. When you've got 10 minutes to clean up before friends and family come over though, you might need an ever faster option. Enter your trusty broom or modern vacuum.
A soft-bristled broom is an easy solution for quickly cleaning up entry areas, walkways and smaller spaces. A vacuum fitted with a felt head is even faster. Just make sure you're not using a vacuum with a hard head or beater bar. These can scratch your floors or leave unsightly marks in some cases.
Try a Do-It-Yourself Vinegar Solution
Using a microfiber mop, a soft-bristled broom or a vacuum with a felt head all make it easy to give your bamboo floors a quick cleaning. Sometimes you need a little more cleaning power to get rid of spots, spills, sticky residue and other unsightly blemishes.
A little white vinegar is all you need in most cases. To use white vinegar, create a mixture that's 1-part vinegar to 4-parts clean water. Apply the mixture to your floors as you would any premade cleaner, using a damp microfiber pad or cloth.
Note that undiluted white vinegar shouldn't be used as a bamboo floor cleaner, as it may damage your floor's finish. You also want to avoid harsh cleaning agents like bleach, oils and abrasive scrubs.
Go for a Safe Pre-Made Cleaner
A homemade vinegar bamboo floor cleaner is inexpensive and fully functional for basic maintenance. There are safe pre-made products on the market that you can use on bamboo floors if you don't want to go the DIY route though.
One of the top offerings today is Bona Hardwood Floor Cleaner. Made with pH neutral ingredients that won't damage bamboo, Bona is an easy to get through a wide variety of retailers, hardwood stores and online outlets.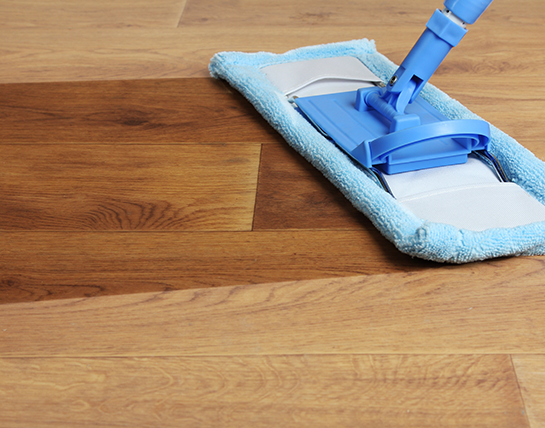 Use Specialty Bamboo Floor Cleaners
Is it time to deep clean your bamboo floors? About once per year, depending on the foot traffic in your home, a specialty bamboo floor cleaner can be used to restore your flooring to its original look.
Why only once per year? Because these specialty products made for deep cleaning are too harsh for regular use. If your floors take a lot of abuse, you may be able to stretch to bi-annual deep cleanings. In general though, more is less when it comes to using specialty bamboo floor cleaner.
Hire Professional Cleaning Services
Deep cleaning your bamboo floors annually can preserve their finish and bring well-trod areas back to life. Doing it yourself isn't your only choice however. Having your bamboo floors cleaned by professionals on an annual basis is something many people choose to do.
If you don't want to use more abrasive chemicals yourself, this may be an ideal option for you. Pros will also do an excellent job that ensures your floors looks spectacular for as long as possible. Hiring a professional service once per year is also generally quite cost-effective for most spaces.
Cleaning your bamboo floors isn't rocket science. With the right DIY products and readymade cleaners, you can tackle basic messes, spills and keep your floors looking spotless every day of the week.
Then, for serious deep cleaning a few times a year, pH neutral specialty cleaning products are an excellent choice. Hiring professionals once per year can enhance your cleaning routine even more. Simple, right?
Looking to learn more about bamboo flooring or see how it compares to other durable options like engineered hardwood? From choosing the right material to installation and maintenance, we've got you covered. Reach out to one of our trained representatives today so you can get the answers you need.