Laminate Flooring Buying Checklist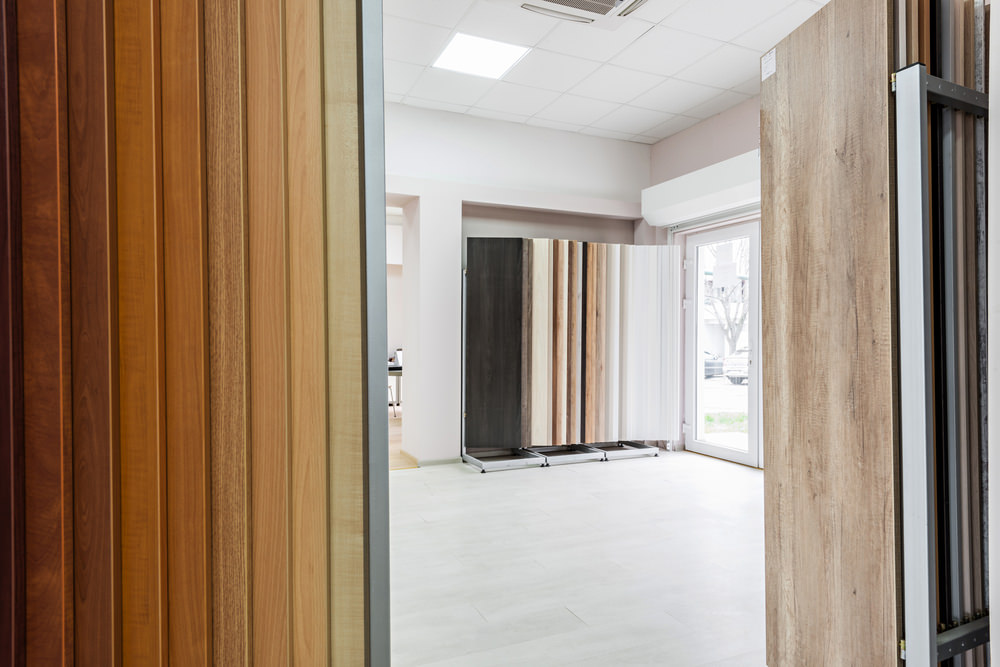 Our laminate buying checklist will help you learn what you need to know before you buy whether you buy online or at your local store. It'll help you get all your facts straight so you can make the most informed choice and get the most for your laminate flooring dollar.
Laminate Buying Checklist
Is Laminate the Right Floor for You?
What to ask?
Where is my floor going?
What to know.
Laminates can go virtually anywhere in a home or business but that doesn't mean they can go everywhere. If your space will be in an area of moisture like a bathroom or laundry room, you should probably rule out laminate. You can install laminates over radiant heat and at or below grade but you must be sure to pick the right one. Talk it over with your dealer.
Which Laminate is Right for You
What to ask?
What kind of wear and tear will my floor be exposed to?
What to know.
Laminates sure are tough and durable—but you need to pick the right laminate for the job. If you're laying a floor in an office exposed to lots of foot traffic, office chairs on castors and high heel shoes, you'll need to pick a laminate with a higher AC (Abrasion Class) rating. Matching the AC rating to your needs is easy.
AC1 Moderate Residential. Built to withstand only light residential use. Suitable for closets or bedrooms.
AC2 General Residential. Built for moderate foot traffic. Suitable in residential spaces that don't see a tremendous amount of wear and tear like dining rooms or living rooms.
AC3 Heavy Residential/Moderate Commercial. Built for all kinds of residential use including high–traffic rooms and even commercial spaces that have light traffic like offices without off-street traffic and hotel rooms.
AC4 General Commercial. Built to withstand every kind of residential use as well as more heavily trafficked commercial spaces that have off-street traffic like offices, cafes, and boutiques.
AC5 Heavy Commercial. Built for the busiest commercial uses and high–traffic spaces like department stores and government buildings.
Which Style Should You Pick
What to ask?
What will my laminate floor look like once installed?
What to know.
A properly installed laminate floor is level, even and tight fitting. It should drastically improve the look of any room. However, trying to decipher what an entire room will look like from a small sample is something most people find very difficult to do alone. Considering the cost of purchasing and installing a new floor and the fact that you won't be doing it again anytime soon, buying an hour or two of an interior designer's time can be very worthwhile.
Color. As a general rule of thumb, the color of an installed floor can seem darker than the sample. That's because you may be looking at your sample near a window or in a room other than where it will be installed. It's also sometimes difficult to imagine the color you hold in your hand multiplied by the hundreds of boards that will fill your room. Darker colors tend to absorb light and lighter colors tend to reflect it. When in doubt about color, it's best to get a second opinion.
Grain. Every piece of wood laminate displays a grain. Some grains are bold, with swirls, bird's eyes and notches whereas others patterns repeat, and others still display almost no grain at all. To make it even more complicated, your sample represents only one board in a floor and the other boards will display slightly different grain patterns. So, do you like a grainy floor or a floor without grain? It's best to decide before you buy. If you find deciding too difficult, a quick consultation with a designer can help you get to know your tastes.
Tone. Isn't color the same as tone? Close but not exactly the same. If you're thinking about a medium brown laminate floor, you've decided on color and perhaps even depth of color. But what you probably haven't decided on yet is the tone of medium brown. Brown woods can vary from yellow, to red, to chocolate or even black in tone. It's something worth thinking about, especially if you're trying to match your floor to fitted furniture.
Plank Width. Today's laminates come in many plank widths with the average width anywhere between 3 ¼" – 5". If you want something out of the ordinary, you can pick your floor for its plank size. Many people choose wide planks because it takes less time to install. Others prefer narrow board planks for a more traditional look. Only you will know what's right for you.
Edges. Every plank of laminate has an edge—4 in fact. Those edges have to be finished in some way, shape and form. Many laminates now have different edging that can help you get the look you're after. There are beveled edges for a more rustic or traditional look. Eased edges also known as a "micro-bevel" to simulate the look of prefinished hardwood flooring. As well as no edges for a seamless surface and a French bleed on the edges for a truly dramatic finish. There is no right or wrong—just the look you prefer. Get to know your edges.
Texture. Don't be surprised but laminates can have texture. In fact, innovations in manufacturing now mean that you can buy laminates that are either embossed with a grain printed on top of the décor layer, handscraped to mimic genuine handscraping, or embossed in registration where the grain and embossing match up exactly.
Finish. Laminates come in a variety of finishes. You may be more familiar with the term varnish or gloss that is used in the world of hardwoods but the idea is the same. All laminates come pre-finished so make sure the one you buy has the finish you want whether it's satin, semi-gloss or high gloss (aka Piano Finish).
Where Should I Buy My Laminate?
What to ask?
How long will my laminate floor last?
What to know.
Your laminate floor will be guaranteed against defects. Most laminates come with solid warranties against defects in the product. Some warranties cover a decade others are lifetime warranties. In general, the longer the warranty, the higher the price. Try to pick the laminate with the warranty you're most comfortable with. In other words, read the warranty before you buy.
What to ask?
What if I'm not happy with my floor once installed?
What to know.
You're already aware of the manufacturer's warranty but the problem you're having with your floor isn't about that. It's about… well, the fact that you don't like your floor. What will your retailer do for you? Picking your laminate floor is difficult and if you make a mistake with the color or style, you'll have to alert your retailer before you install it. Some vendors have a policy that will cover this, others won't. However, virtually no one will let you return your floor once it's installed. Make sure you're sure before you install!
Damages & Returns
What to ask?
What if there are damages upon delivery?
What to know.
When it comes to damages, your retailer should rectify whatever problems might arise to your satisfaction. Whether that's a money-back guarantee or replacing the damaged products, your retailer must ensure the quality of the product you buy. However, you must also be aware that a good rule-of-thumb is to order 10% more than you think you need. This ensures you'll have enough material in case of a few damaged boards as well as having enough in the event you need to make future repairs.
What to ask?
Is there a return policy?
What to know.
Some sellers will not accept returns at all, while others have very flexible return policies – in some cases even paying return shipping costs. It's a good idea to review the vendor's return policy before making your purchase.
Ordering
What to ask?
How much do I need?
What to know.
Determining what you need is relatively easy. Measure the dimensions of the room in which you'll be installing the floor and multiply length x width to get the total square footage. Always make sure to order 10% more than you need. This will cover off any boards that come damaged or become damaged during the installation process. It also provides you with some extra in the event you need to make a future repair. If you're not sure how to calculate your square footage need you can always ask your dealer for help.
What to ask?
Is there a minimum order?
What to know.
Some retailers set minimum orders some don't. Or there may be minimum orders on certain products. Large minimum orders are usually indicative of better pricing. Check with your retailer.
What to ask?
What about accessories for my laminate floor?
What to know.
You'll probably need accessories like transition pieces, underlayment and moldings to finish your floor. You'll want these accessories to match your laminate floor as closely as possible. Don't forget to ask about these important accessories.
All the Extras
What to ask?
Can I take home a sample?
What to know.
Samples are vital to decision making. You may not only want to take a sample home but you may want to take home and keep more than one sample, depending on how long it takes you to make your final decision. Some retailers will offer you a sample book that you can borrow, while others ask you to pay a nominal $2-$5 refundable fee per sample. Others will offer you free samples. Do what's right for you and make sure you don't feel rushed.
What to ask?
What about financing?
What to know.
Redoing your floors can be expensive. That's why some people opt to pay for their new flooring over time. If you prefer to buy your floors this way then you'll have to find a retailer that offers you financing. Many vendors, both offline and online, offer this option.
What to ask?
How much will it cost?
What to know.
Most laminate flooring is manufactured overseas then warehoused in varying locations across North America. Some retailers have warehouses themselves and ship directly from there. One way or another, the cost of warehousing (and sometimes the cost of shipping) ends up in the cost of your product. So finding out the final, delivered price with taxes, duties (if any) and shipping is the best way to comparison shop by price. The final price you pay for shipping and delivery will depend, to some degree, on all these factors and especially on how far your job site is from where the product is stored or manufactured. Be sure to compare final, delivered prices when comparison shopping.
Bookmark this laminate buying checklist to help you make an informed purchase for your space.