Making a Hardwood Flooring Decision – What to Consider
The choice of flooring in your home is crucial to your overall décor. Hardwood is a timeless classic that makes a definitive statement. However, there are some things you should consider before making the decision, including how it will impact your family or workplace. You also need to think about how your family or workplace will impact the floor. Let's take a look at some of the positive and negative factors that will influence your hardwood flooring decision.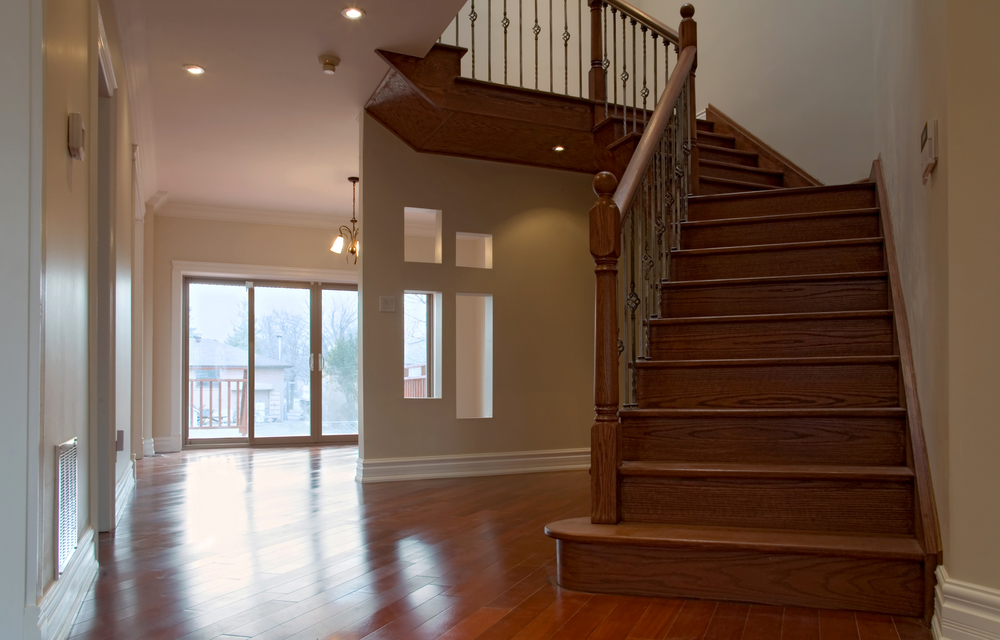 Advantages of Hardwood
When it comes to flooring, hardwood offers a lot of advantages and only a few disadvantages. It's a healthy choice that looks and feels good. It's also one of the most enduring flooring choices you can make.
Investment
Making the hardwood flooring decision is certainly an investment. Hardwood is one of the few choices that will actually raise the value of your home and help it sell. Since hardwood floors are well known for retaining beauty, structural integrity and character for decades, they can be a powerfully persuasive selling point. The elegance and warmth of hardwood never goes out of style or wavers in its appeal. Whether you plan to keep your home for generations or sell it at a premium, hardwood flooring is always a good investment.
Warmth and Comfort
Wood adds a warmth and elegance unparalleled by any other type of flooring. Traditionally considered a high-end material, hardwoods have lent an air of wealth, charm, and prestige to homes and buildings for centuries.
Even though they are a hard surface, hardwoods are warm and comfortable to walk on, even in the winter. They are easier on the feet and legs than tile or stone. This makes them more comfortable to walk and stand on all day. They fall somewhere in the middle on sound absorption, not completely absorbing sound, but not magnifying it either.
Due to the thickness of the planks, hardwoods can span slight inconsistencies in the floor better than many thinner laminate floors. Structurally, this makes hardwood feel solid and stable underfoot, without producing a hollow ring. This adds to the psychological component of perceived stability to a house, making it more desirable. As authentic and beautiful as most laminates and other floorings that imitate wood look, most people will know the difference immediately.
Design Variety
Unlike some laminate floors, in addition to varying thickness of the wood, planks can be purchase at varying lengths to achieve the look you want, making it instantly recognizable from common flooring and giving you a great deal of versatility of design.
There are dozens of species of hardwood to choose from, each with its own distinct grain, feel, hardness and natural color. You can stain and finish each type to achieve the color that fits the look you envision. Finish can be smooth and glossy or more rustic. Hardwood is either pre-finished from the seller or unfinished. In the latter case you then have to finish it after installing the floor for a better seal against moisture from above. A site-finished floor may be a better option is moisture from above is a concern. Although installation will be more expensive, take longer and be messier, sealing the entire floor creates a barrier against moisture from above that can seep between the planks of a pre-finished floor. If going with a pre-finished hardwood floor, it is important to clean up spills quickly.
Durability
Properly cared for, hardwoods are some of the most durable types of flooring available. They can last a hundred years or more and you can refinish as necessary to restore the original beauty.
Allergies
Hardwoods are a great choice for people with allergies. Dirt, dust, and hair cannot become trapped or embedded in the floor. Running a simple dust mop or vacuum over the floor will remove everything and keep the floor clean.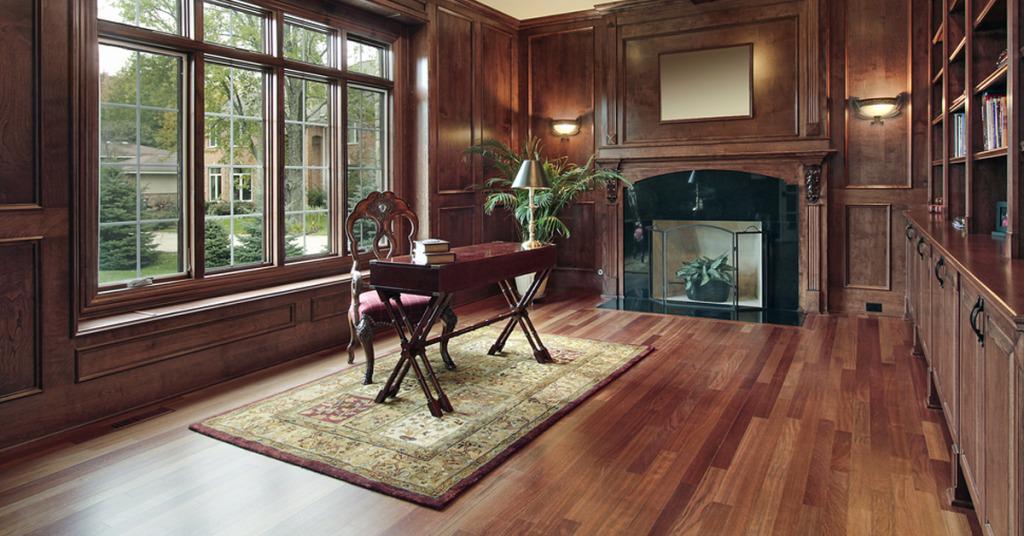 Disadvantages of Hardwood
Price
This may seem confusing, but the price of hardwood is both a pro and a con. Hardwood can be very pricey compared to some other types of flooring, which means your initial out-of-pocket costs are significant. However, most flooring won't last longer than 25 years at best. Some flooring, for example carpet, won't even last that long. The extended lifespan of hardwood, which you can refinish (unless it becomes badly warped or irreparably damaged) or replace in sections if necessary, makes hardwood an economical choice when amortized over the life of the floor.
Some high-end engineered floorings cost more than hardwoods, but installation may be higher, depending on whether you plan to do it yourself or hire professionals and whether you choose pre-finished or unfinished wood. One thing is certain, however. In 20 years or less, it will cost less to maintain a beautiful hardwood than to replace worn-out carpet.
Wearability
Hardwood is vulnerable to moisture, scratches, and impacts – and may require vigilance for people with pets and children. The simplest solution to impacts from dropped objects or scratches from pet claws is the use of non-slip rugs to protect the high traffic areas.
Moisture
Moisture is the number one problem with hardwood flooring. Wood swells when moist or wet. This is why your doors may be more difficult to open at certain times of the year. The same will happen to the floor, only there's nowhere to go, so excessive moisture can cause the floor to buckle, crack, or warp. Solid hardwood flooring is not recommended for installations below grade where moisture may seep up from the ground. Nor is it good for locations with extreme changes in humidity or for high moisture areas such as bathrooms.
You can install hardwood in a climate with high humidity if you take proper precautions. Woods thicker than 5/16" – 5/8" should not be installed directly over concrete, and a subfloor with a moisture barrier installed will help combat ground moisture. You should always leave ufficient expansion room around the floor edges, covered by trim or molding. While some hardwood flooring can be a DIY project with easy tongue-and-groove installation, you may want to consider hiring a professional to ensure the proper moisture control and expansion space for the optimal lifespan of your floor. Mistakes can prove costly.
Locations
Hardwood should never be installed in rooms where standing water is common, like bathrooms. If installed in a kitchen or wet bar area, you should dry wet spills immediately. In an entryway, a rug or runner will help absorb moisture from rain or snow.
We hope this has helped you make your hardwood flooring decision, and that you are happy with your choice for years to come.