Kitchen Renovation Tips: Should You Install Floors or Cabinets First?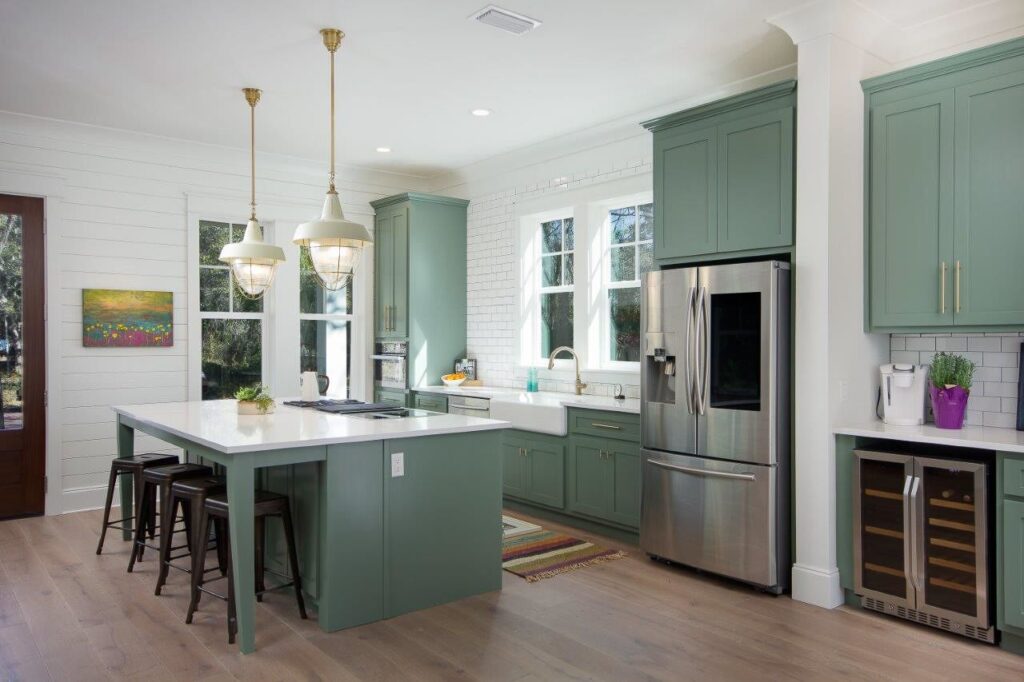 Fully renovating your kitchen will update the space, add value to your home and appeal to potential buyers. It's a big undertaking, so you want to follow all the right steps to ensure the final results match your original design vision. In the pursuit to create the ideal kitchen, you may be wondering whether to install floors or cabinets first during a kitchen renovation. Here's a look at the pros and cons of either order.
Floors or Cabinets First?
Installing Flooring First
Pros
Many people like to put in floors first to avoid having to cut the material around cabinets and appliances. This is the main draw for those who start with floors. What's more, some worry that by installing cabinets first, it will be harder to switch them out in the future, as you'll be stuck with the same cabinet footprint you had before. However, if you're remodeling the kitchen, you're likely doing so in a style you won't want to change later. Finally, putting flooring down beneath base cabinets offers a clean look and saves you from having to install quarter rounds with your cabinets.
Cons
Installing the floors under the cabinets, wastes flooring materials. You won't see the flooring beneath your cabinets and appliances, so why pay for the material and installation? If you replace the flooring at a later date, you'd have to take out the cabinets as well. This makes for a costly renovation down the road for you or future homeowners.
Finally, the material you choose may also affect the order of your installation. Wood floors expand and contract with changing temperature and moisture, and it needs room for this process. Installing floors beneath your cabinets could cause wood to buckle when it tries to expand. This will damage your new floor. For this reason, some experts recommend installing wood floors after you finish your cabinets. Also, floating floors can't be installed under cabinets because the cabinets will be too heavy and restrict the floor from expanding and contracting. This could cause the floor to come apart.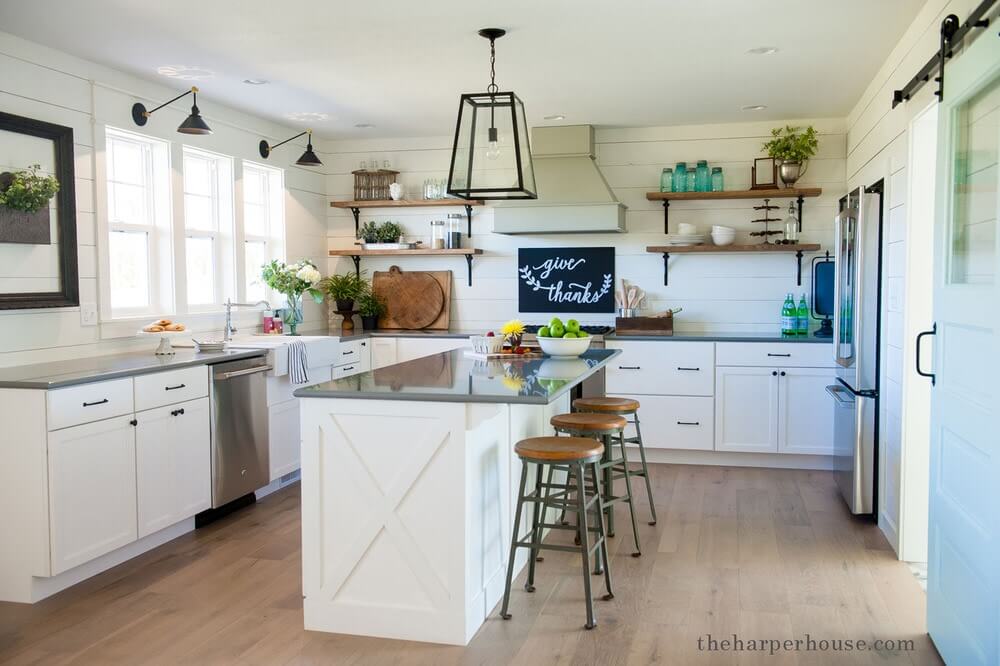 Cabinets First
Pros
Starting with cabinets allows you to avoid many of the issues you'd face with doing things the other way around. You won't waste time and money on flooring you won't see. You're less likely to damage your new floors by starting with cabinets – if you have your new floors down and add cabinets, you run the risk of scratching or denting them during installation.
Cons
By starting with cabinets, you essentially create a footprint you'll have to stick to during future renovations. Additionally, you'll have to cut your flooring to fit around the base cabinets, which makes installation more expensive and time-consuming. Built-in appliances will be trapped in place as long as you have this flooring. You're basically cornering them with your flooring material, making switching built-ins much harder. Of course, you can purchase appliances that aren't built in to solve this issue.
As you can see, there are pros and cons in choosing to install floors or cabinets first, though there are more risks if you install floors at the start. For this reason, carefully consider the materials you chose, what appliances you have and your future renovation plans when making a decision. If you're working with a contractor, ask which method he or she typically uses.