What Are the Most Cost-Effective Options When Renovating a Rental Property?
Maintaining rental property can be expensive, but not keeping your rental filled with paying clients is even more expensive. The rental market is very competitive and quality candidates for your property want to be in a place that makes them feel at home.
That means that you need to keep your property clean and up-to-date if you want a vacancy rate near zero. Ifyour property is aging, there are still ways to modernize without breaking the bank. Let's take a look at some cost-effective ways to renovate your rental property:
11 Cost-Effective Options for Renovating a Rental Property
1. Paint
Without question, paint is the number one way to spruce up an older building. It is costeffctive, an easy DIY project, and you can choose to paint some or all of it, on the inside and outside.
The nice thing about painting is that there are so many opportunities to improve your property. The easiest way to spruce up the place is to use accent colors on the interior walls by painting the trim a different color than the walls, or paint the old kitchen cabinets a fresh new color.
On the exterior of the home you can add painted shutters, or if you have wooden windows, paint them a different color. If painting is not your thing, find a good painter and leave it to the professionals. You may want to repaint the entire exterior of your home. Though expensive, it will improve your curb appeal and attract renters looking for high quality properties.
Whichever option you choose, there will be a positive impact on the looks of your rental property.
2. Add Modern Handles and Knobs
This is a simple project that can be done in a few hours and will make a big difference in the look and feel of your home. Interior decorating styles are always changing and upgrading the door knobs is a project that can bring an older property into the 21st century without the need for a professional carpenter. There are great new colors to choose from and the number of styles available is almost endless. Consider the new thin round designs in colors like matte black and matte brass or matte nickel. The crystal knobs with fancy turned back plates that were popular in the 1920s, are also popular now.
Complete your update by replacing the knobs on the kitchen and bath cabinets while you're at it. Get rid of the old worn knobs and brighten up the rooms with bronze, brushed nickel, or shiny stainless steel. Try a few different styles and see which fits the property best. You can't make a mistake because there are no hard and fast rules about knobs and pulls. If they are new and you like them, odds are that your renters will too.
3. Update the Blinds
Even if your properties don't have fancy window treatments, they probably still have blinds, and nothing draws negative attention faster than old, dirty yellowing window blinds. Install new cordless blinds which are much safer for renters with small children, and they are much more attractive than the cheap stick-on paper blinds or the corded models with the strings that never seem to be at the right height. Wood and aluminum blinds are still popular and may fit in your renovation budget. For higher end blind treatments you can install motorized blinds with remote controls that will work with Alexa and Google Home.
4. Install New Vinyl Flooring
The largest area your prospective tenant sees when entering the home is the floor and you want your prospect tenant(s) to be impressed. In the past, many owners would upgrade the flooring by adding laminate flooring to give the home a new interior face. Laminate is still a viable option, however, there are some great vinyl flooring selections available that imitate wood, stone, and ceramic while providing the added benefit of being mostly waterproof.
Vinyl is easy to install, and it can be a DIY project.
Some flooring options have warranties of 15 years or more, making new vinyl flooring a long-term solution. The finishes are stronger, resisting dents and tears from articles dropped on them, more scratch-resistant for those that own pets, and they are easy to maintain – only needing occasional damp mopping to keep them in top shape.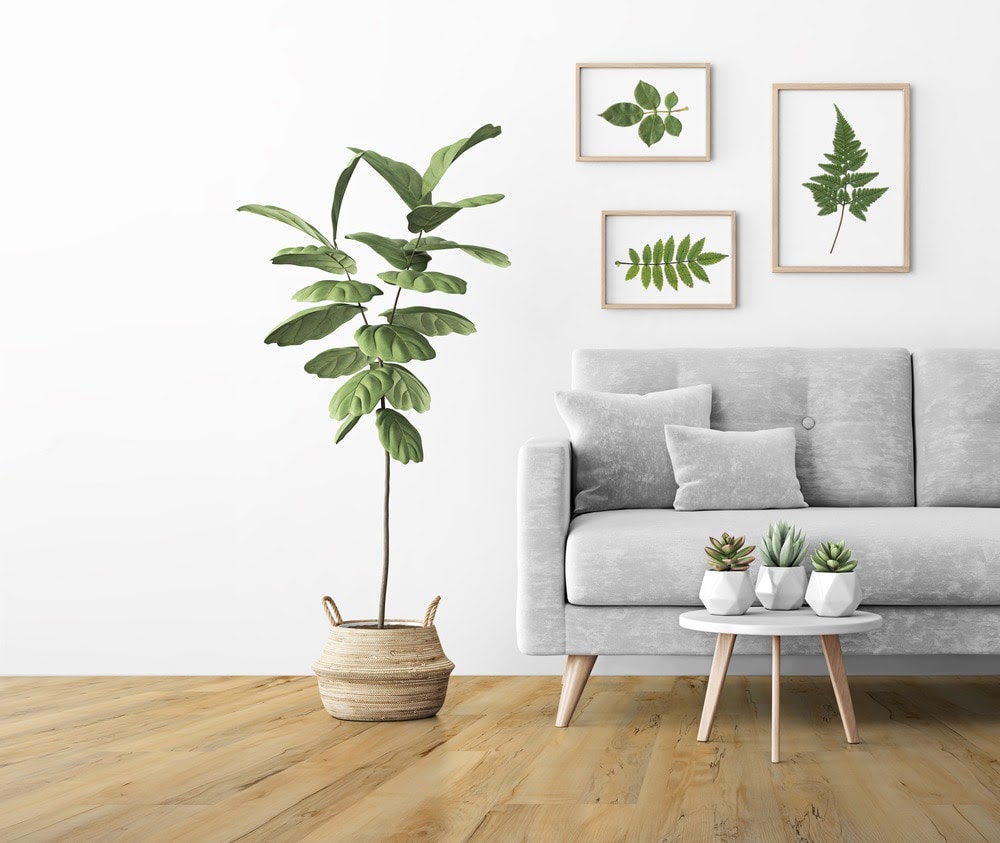 5. Make Outdoor Upgrades and Clean up Landscaping
Before you can impress your potential tenant with all the work you've completed on the inside of the home, you need them to approve of the yard. Outdoor living space is a big draw for renters, if that is available. Do you have decks that can be upgraded with new composite materials that are beautiful and eco-friendly? Perhaps you could add an arbor or a pergola? How about planter boxes for flowers or a small garden?
Green grass is impressive, but it requires a lot of time to maintain. Consider a landscape design that includes mulch and pavers in addition to small grassy areas that add appeal to the yard without requiring much effort. Maybe a new front door or storm door can be an eye catcher and improve the curb appeal in addition to the landscaping.
Another project that can add value without breaking the budget is new concrete. Old sidewalks and driveways that are cracked and breaking might still be functional, but they do not help influence your potential renter to sign a contract. This may be on the list of bigger projects, but if it needs to be done, it can more than pay for itself by attracting and keeping long-term renters.
6. Purchase New Appliances
For most applicants, the kitchen can make or break the deal. Old, stained appliances are unattractive and not energy-efficient. Your tenants want to save on utility bills just like you do, so having new appliances will serve both of you. Stainless steel is a very popular finish, and though it does the same thing as a white appliance, it may get you a higher rent than a painted model. Stainless also looks more modern than white.
This would be a great time to think about upgrading the kitchen sink and faucett. There are many attractive models in the mid-price range that will complement the new range and refrigerator you just installed and complete the new modern look you are trying to achieve.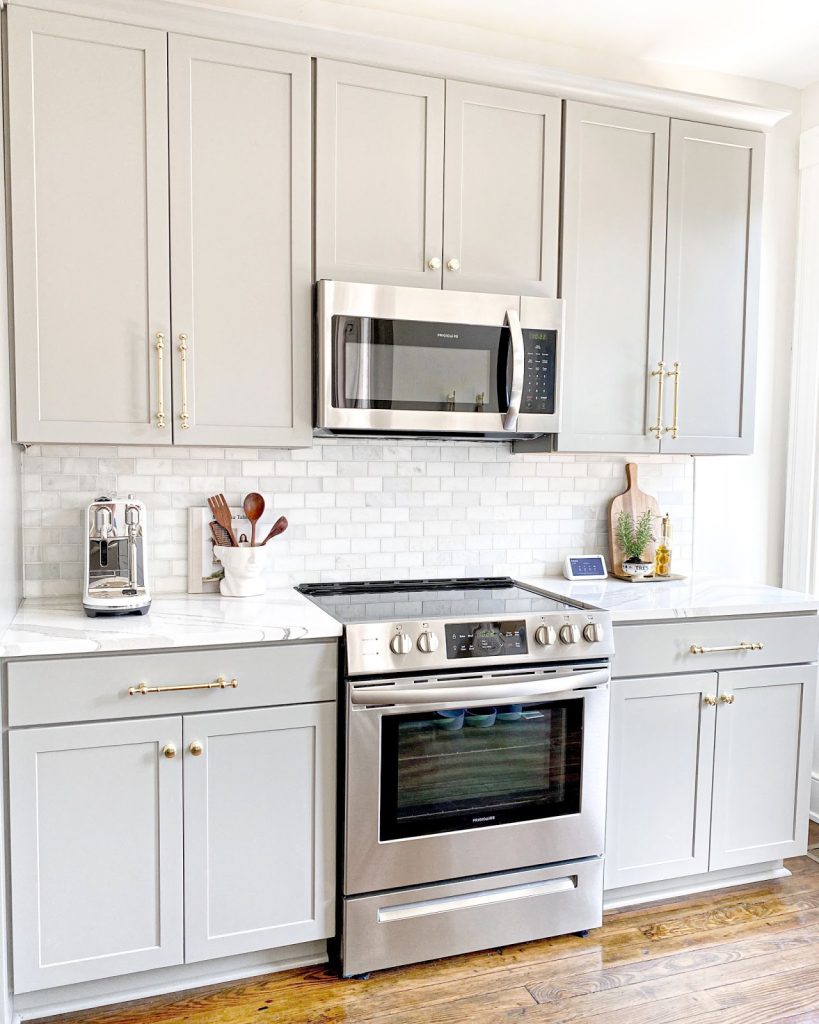 7. Replace Outdated Windows
Replacing the windows is a big project, but it may be absolutely necessary. If your property has older wood or aluminum windows, you may be scaring off potential clients without knowing it. Old windows are not energy efficient, they don't block street noise and they are not attractive. Old wood windows may not even open. Installing new wood or vinyl replacement windows will make your property more valuable and save on utility bills for your tenants. They are also easy to clean because the sashes tilt into the room where they can be reached without a ladder. Vinyl windows are maintenance-free and some wood replacement windows offer maintenance-free exteriors as well.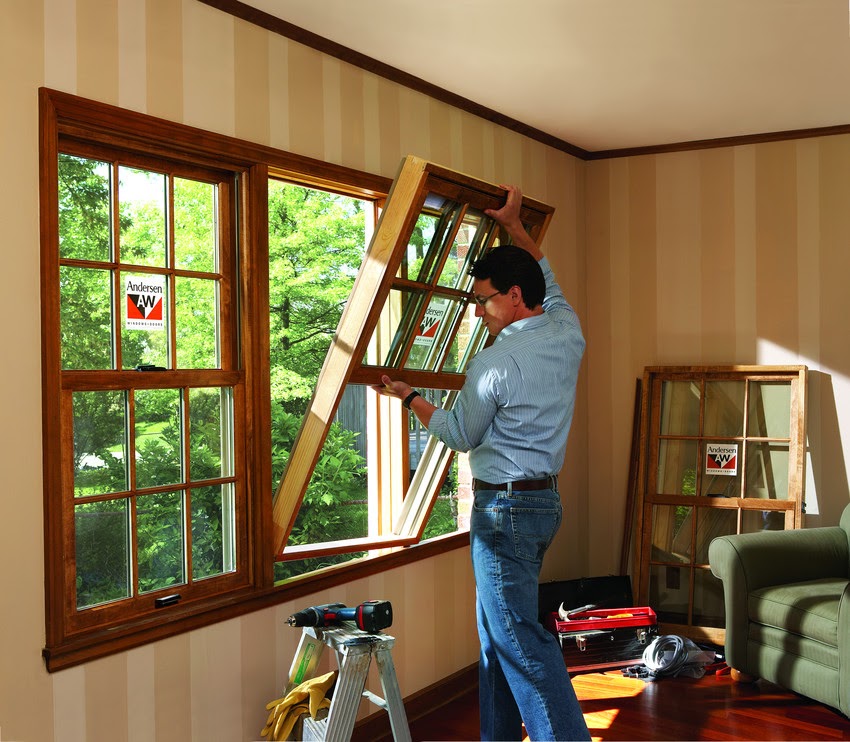 8. Replace the Backsplash
There are 3 options to choose from when it comes to replacing the backsplash:
Ceramic or porcelain tile
Peel and stick tile
Paint over the area with a contrasting color
Option 3 will be the easiest and least expensive, but probably not the greatest option. Let's talk about the other options.
If you are handy, tiling a backsplash is not overwhelming. You'll need a few tools and some patience, but there are plenty of videos online that can walk you through the project. However, if you are determined to never touch a tile job again, there is a newer product on the market that is like peel and stick wallpaper and the patterns are on ceramic tiles. This is a DIY install and will add pop to the kitchen and be one more reason your renters will stay.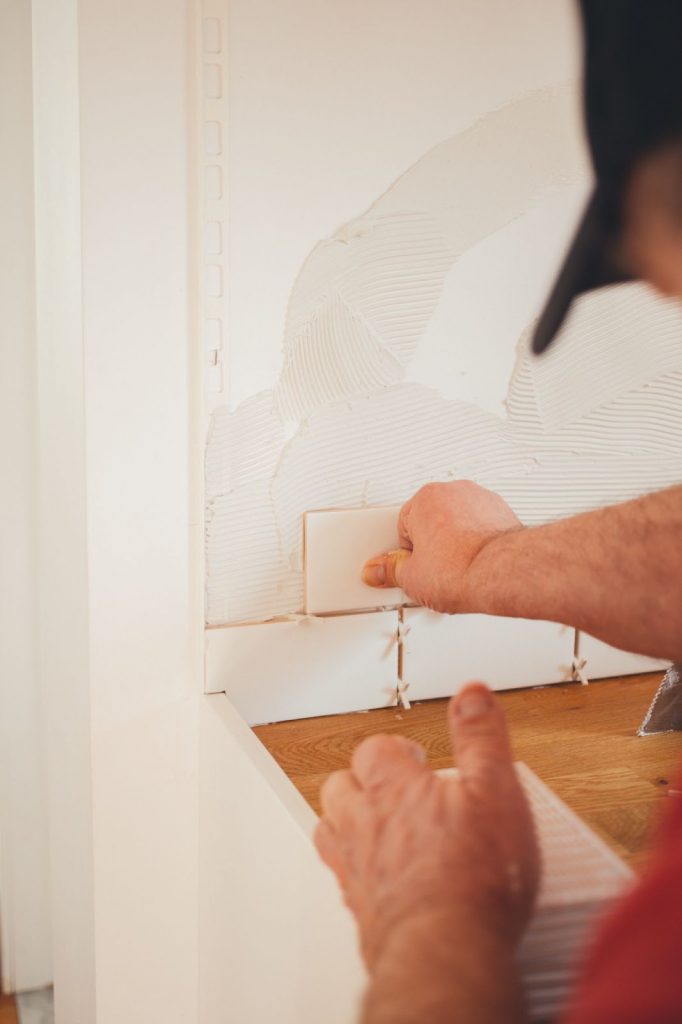 9. Update Handrails and Balusters
Stair railings are functional but they are also a work of art. The handrails and balusters can either blend together as a single pattern or contrast with each other for a more interesting look. This project can have three parts: either update the handrail or the balusters, or both. You will need to assess which element of the staircase makes the home look old. If you can leave the handrail on and paint it to give it a new look, you can change out the balusters from wood to aluminum or steel that gives you a modern feel for a small cost. Changing out the balusters is also a DIY project.
However, if you decide to change out the handrail, you should hire an experienced trim carpenter, since this type of project requires special tools and skills.
10. Add or Upgrade Crown Molding
Crown molding makes any property look more stylish. The secret is to size the crown to the ceiling height. The higher the ceiling the larger the crown molding needs to be. For an average ceiling height of 8', a 3 ⅝ – 4 ⅝ crown molding is perfect.
You may be thinking that you don't have the skills or tools for all the fancy cuts that are needed to install crown molding, but times have changed. Many companies that sell crown molding offer moldings that cover the inside and outside corners. This means that you only make straight cuts and then nail it in place. If you are handy with a hammer and saw, installing crown molding is simple. You tenants will love the look and you will have added significant value to your rental property.
11. Update Light Fixtures
Changing out light fixtures is another upgrade that can be accomplished in a day if you are comfortable working with electricity. If your property was built in the 80s or 90s, it's possible that every light fixture or ceiling fan is boring. Replacing light fixtures is as simple as removing a few screws and wire nuts and attaching the new fixture. The styles and colors available today offer any budget a wide selection. While you are looking for new styles, be sure to consider LED options. They are brighter, more energy-efficient and last much longer than standard light bulb fixtures.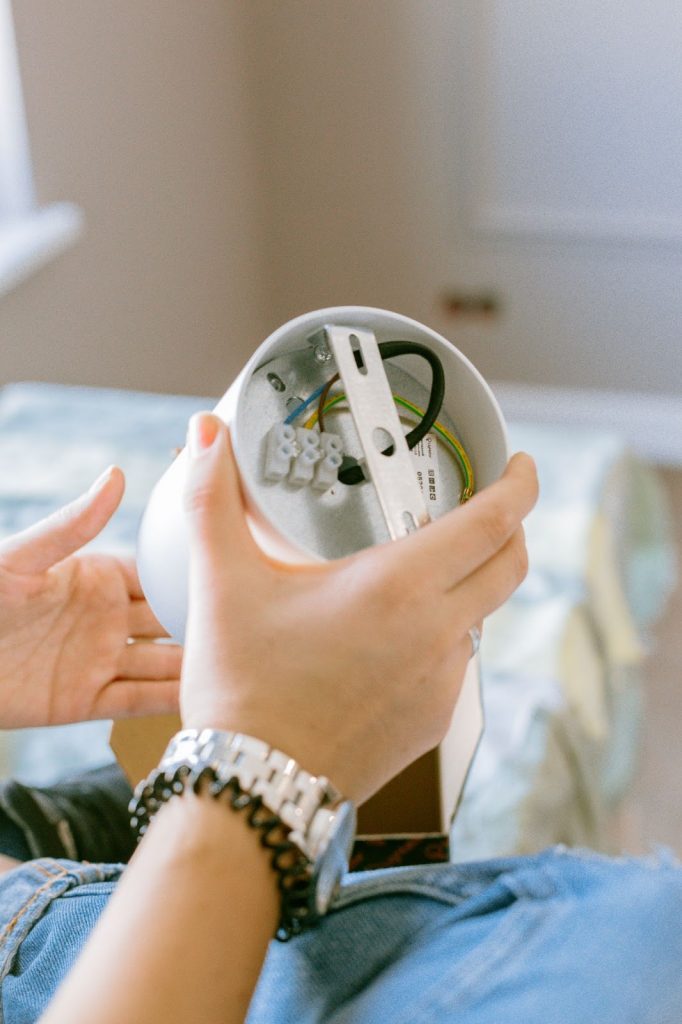 Partner with BuildDirect for the Best Deals on Rental Property Flooring
Upgrading the flooring in your rental property will require careful thought and will take up a good portion of your renovation budget. We have a wide selection of flooring that includes wood, engineered wood, vinyl, ceramic, and more. We can save you money because we buy directly from the manufacturer. We offer free samples and can ship your flooring anywhere in the U.S. Our online Learning Center is also a great resource to help you make the right decision about which flooring option to choose.
Contact us today to find out how we can help you save money on your next renovation project.