The 2022 Trend of Green Home Décor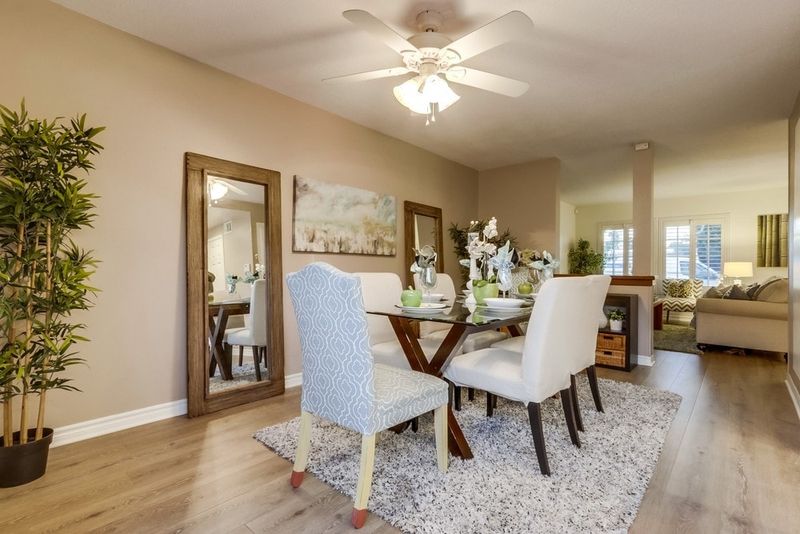 Green design trends have been around for some time in both residential and commercial spaces. In 2022, it seems to be the younger generations just starting to buy homes – including Millenials and Gen Z buyers – that are driving these trends to new heights. As these younger groups and homeowners at large look for more ways to make their spaces sustainable, green design trends have taken root in small city apartments and extra-large single-family dwellings in the suburbs.
As with most design trends, green home decor conintues to evolve. Like fading sunlight, green trends move quickly. If you're looking for ways to update your home with green themes and sustainability in mind, you should be up on the most popular trends for 2022.
Use this guide to learn more about the most popular 2022 green home decor design trends. You'll find a few ways you can make big and small changes in your home to get that gorgeous green look that so hot right now.
Choose Flooring Materials with a Natural Look
Walnut wood floors are an especially popular option for 2022 remodels since they have a natural depth that feels truly elegant in modern and more traditional spaces. Matte wood floors in walnut are definitely the hottest style going into 2022, so if you're thinking of natural walnut for your home, a low-shine style is surely the way to go.
Of course, you don't necessarily need to splurge on solid hardwood flooring for your home to get a green look. Walnut engineered hardwood flooring gives you a designer look without breaking the bank. Engineered wood is also quite durable, so you won't have to worry about replaving it any time soon.
In spaces where water damage or foot traffic may be an issue, there are an assortment of alternatives to natural wood or engineered wood flooring you can use. One of those alternatives is time-tested laminate. Waterproof hardwood laminate flooring is strong and sturdy, and best of all, it can be used in your kitchen or bathroom. You can even add it to entry areas and mudrooms where foot traffic can quickly wear down less durable materials.
Consider Water Resistant Laminate Flooring
Don't need completely waterproof hardwood laminate flooring? Other alternatives including water resistant laminate flooring can give you the green design you desire without taking up your whole renovation budget for the year. Made to look like natural hardwood, water resistant laminate flooring is a smart choice for powder rooms, bar areas and recreational spaces like home gyms.
Available in a range of styles and colors, water resistant laminate flooring made to look like wood is also a sound financial choice if you're going high style design while trying to keep costs down. Our gray laminate flooring materials are particularly popular since they're versatile enough to work with a range of design themes and color schemes. That means you'll have more options down the road to update your décor without replaving your flooring in the process.
Add Green Plants to Your Home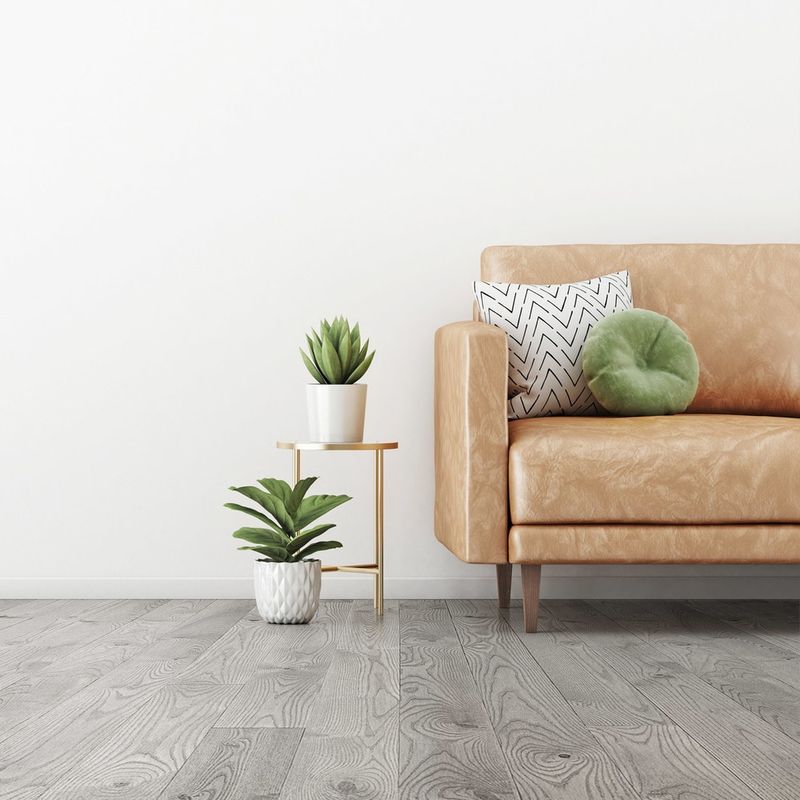 One of the main ways homeowners are choosing to make their spaces green is through, well, real greenery. Traditional house plants and potted trees are going to be particularly popular in 2022 just like they were at the tail end of 2020.
Not sure you've got the green thumb required to keep green plants alive in your home? You do have a few options if you don't feel like filling every space with something that requires water. One popular option is to mix real, natural plants and trees with faux styles that don't need light or water to survive. Your faux plants and trees will look especially real when used in combination with natural greenery as well.
Another option is to keep your green growth simple. Small containers filled with fresh herbs or hydroponic kits that can help you grow fruits and vegetables like heirloom tomatoes are surprisingly easy to manage if you can follow a few basic instructions.
Of course, you can't go wrong with succulents, either. Burro's tail, jade, echevaria and aloe vera are all easy to grow indoors. They're also a welcome addition to modern spaces since their unique shapes tend to add a ton of appropriate texture to contemporary room designs.
Ready to add some green design ideas to your home? Our trained representatives are here to help you get the materials you need to tackle flooring and building projects throughout your home. From durable 12mm laminate flooring to waterproof materials designed for wet spaces, we've got everything you need to tackle your remodel right. Reach out to our trained representatives today to learn more about ordering online or over the phone for your project. We can even help you find the right materials if you're not quite sure what fits your needs and budget.