Exotic Hardwood Flooring Design Inspiration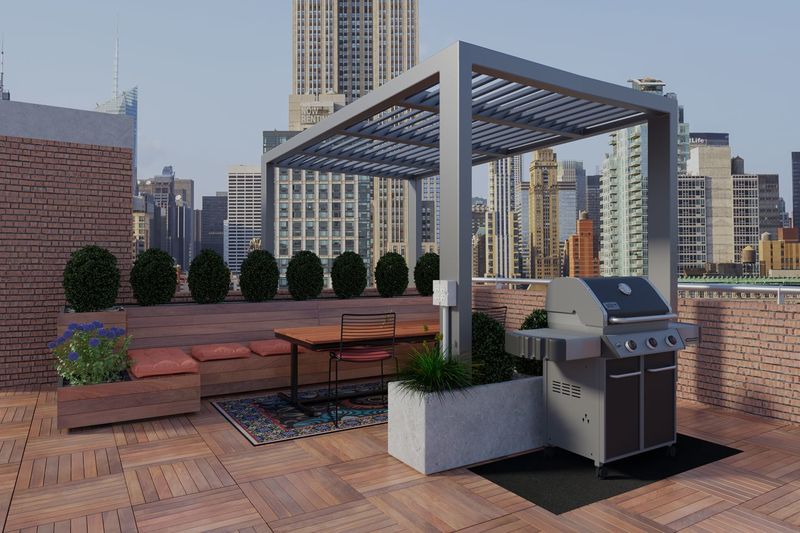 If you're looking for a beautiful way to update your floors, exotic hardwood flooring is a perfect fit. This durable, beautiful material adds a sophisticated component to your home. With the right products and the right design, you can literally transform any room of your home and make it uniquely stunning. Read on for some exotic hardwood flooring design ideas and inspiration that will encourage you to try this flooring in your own home.
Elevate Your Outdoor Space
You might think exotic wood flooring is just for the indoors, but there are outdoor options, too. Ipe Tropical Hardwood Deck Tiles can be installed anywhere, even over rooftop terraces, concrete, and directly onto the ground. The gorgeous ipe wood is extremely dense, so it's tough enough to handle everything from inclement weather to lots of foot traffic. Each tile features slats for drainage, and they're gorgeous when installed in an outdoor spa area. With this unique form of tropical wood flooring, you'll instantly add beauty to your deck, update an old patio, or create a stunning walkway. Each tile slat may vary since this wood species naturally varies in color, which makes it an even better choice if you're looking for a more organic look outdoors.
Get creative with these wood tiles and lay them in different patterns. You can place them in one uniform direction or try them in varying directions to create a parquet-style floor. If you're looking for something to add style to your deck but you're not ready for a brand-new addition, these hardwood deck tiles are an excellent alternative. No glue or screws are needed, and the smooth surface feels wonderful under bare feet.
Warm-up a Cold Home Office
If you work from home, make your space more inviting with some tropical hardwood flooring. The Vanier Brazilian Exotic Collection blends engineered hardwood flooring with the beauty and warmth of exotic South American wood. From Brazilian cherry to oak, walnut, and pecan, you'll find this flooring in a wide range of inviting finishes. The natural grain and smooth finish give any office space an air of sophistication. The understated semi-gloss acrylic finish is UV-cured to prevent fading so you can enjoy working in an office with plenty of natural light.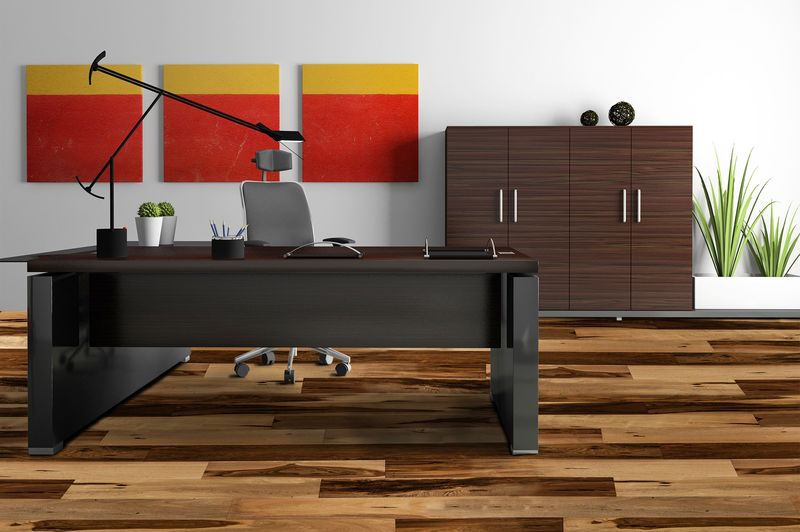 This exotic hardwood flooring comes in light, medium, and warm brown tones that work in any style of home. The subtle sheen is beautiful yet strong enough to stand up to foot traffic and the scooting of office chairs. Micro-beveled edges give this flooring a nice clean look that keeps the eyes focused on the beauty of the wood. It can be nailed, glued, stapled, or floated for easy installation and enjoyment indoors in your office, living room, and beyond.
Create a Hygge-Inspired Living Space
While tropical wood flooring is often known for its depth of color, you'll also find it in lighter tones, too. For example, Jasper Engineered Hardwood Exotic Collection features this beautiful flooring in a clean shade titled "Cathedral White" that makes it easy to create a calming, Hygge-like atmosphere. This creamy white color works wonderfully in any environment, and it makes every room feel crisp and modern. This flooring features a unique vertical pattern that adds instant modernity and uniqueness to the home. The flooring is built with a sturdy plywood core and is twice as dent resistant as conventional wood floors.
Jasper's line of exotic flooring comes in other finishes, too, and it features eight coats of ceramic-based aluminum oxide finish to provide exceptional scratch and wear-resistance. The textured surface makes each plank of this durable flooring look and feel unique and natural. Installation is easy thanks to the tongue and groove edges. Simply nail, glue, or float them and enjoy these long-lasting floors for years to come. The Cathedral White color gives your space a clean and crisp aesthetic that perfectly sums up the Hygge design style.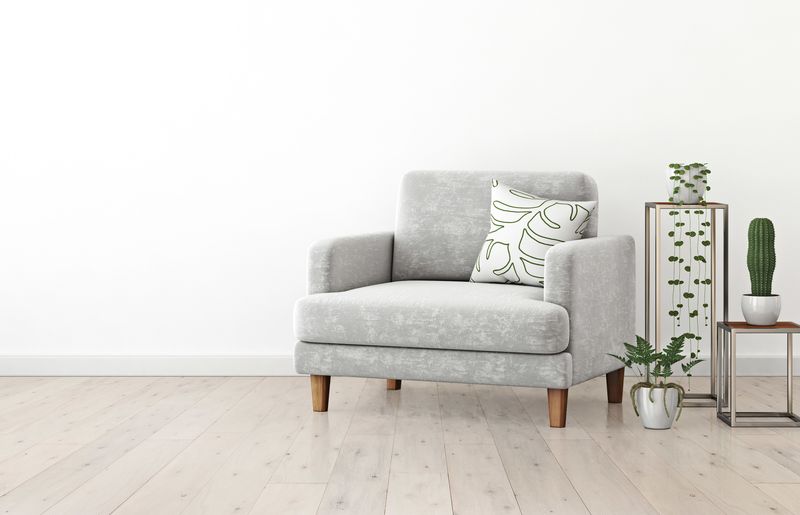 Design an Exotic Abode
If you want to recreate the look of a tropical island, be sure to try Vanier Hardwood Brazilian Exotic Collection in the finish Tigerwood Natural. This gorgeous flooring features natural color variations and grains that will give any part of your home a luscious, jungle vibe. With its earthy warmth and bold, vivid colors, you can transform a sunny living space into an island-inspired getaway. Thanks to the smooth surface of this flooring, it's also stunning in a bedroom, too.
Add some velvet furniture and fun décor to your living room to make this stunning exotic wood flooring stand out. A large potted tropical plant in a corner and a fun, colorful area rug are easy ways to complement this flooring choice. Apply tropical patterned wallpaper to the walls of your living room to round out the exotic theme. Thanks to the easy installation and ultra-rich colors, this tropical wood flooring will be a long-time favorite in your home.
Elegant Herringbone Floors
A classic herringbone pattern lends sophistication and elegance to any home. Try the Mamza Hardwood Exotic Kempas Collection flooring to create your own custom herringbone designs. Crafted from a tropical wood called kempas, this durable exotic hardwood flooring allows you to enjoy the durability of hardwood at an affordable price. It looks stunning when installed in a herringbone design since the species blends from reddish-brown into natural colors that darken over time. Each piece includes an interlocked or spiraled grain pattern that takes classic herringbone to a whole new, exotic level.
You can enjoy herringbone floors in any room, but it's especially beautiful in an entryway or living room. The straightforward nail down installation of these floors makes it easy to create this pattern with just a nail gun. The UV finish ensures an exceptional surface resistance against scratches and scuffs. Thanks to the rich colors and smooth texture with a satin gloss, these kempas floors are sure to stun. When installing your flooring in a herringbone pattern, be sure to layout and cut each piece in advance for a beautiful outcome.
Exotic Flooring for Busy Homes
You can enjoy the stunning look of exotic wood flooring without worrying about damage thanks to new products like the Lamton Laminate Exotic Collection. These beautiful floors are made of laminate, but they feature hand-scraped surfaces and grain patterns that perfectly mimic exotic hardwood. Rated for residential use, you'll love the way they look while enjoying an affordable floor that lasts. The easy click-lock system makes the floors easy to connect and adjust, yet they're perfectly solid and sturdy once the flooring is complete. If you want to enjoy the beauty and splendor of exotic hardwoods but you're concerned about longevity, this laminate alternative is a great pick. Lamton offers this flooring in your choice of beautiful color so you can create a modern or warm environment that looks high-end and sophisticated. The brand also sells moldings that are carefully selected to be the closest match possible to the floors for a seamless finish. Try this option if you're in love with the concept of tropical wood floors but don't want to worry about damage from little paws or feet. It's a great way to design your home in a beautiful way that's easy and worry-free.