10 Quick Features of Laminate Flooring
Laminate flooring is selected by many homeowners who want a replica or imitation of solid wood floors, with some added benefits. Here is a quick review of the advantages and workability of laminate flooring.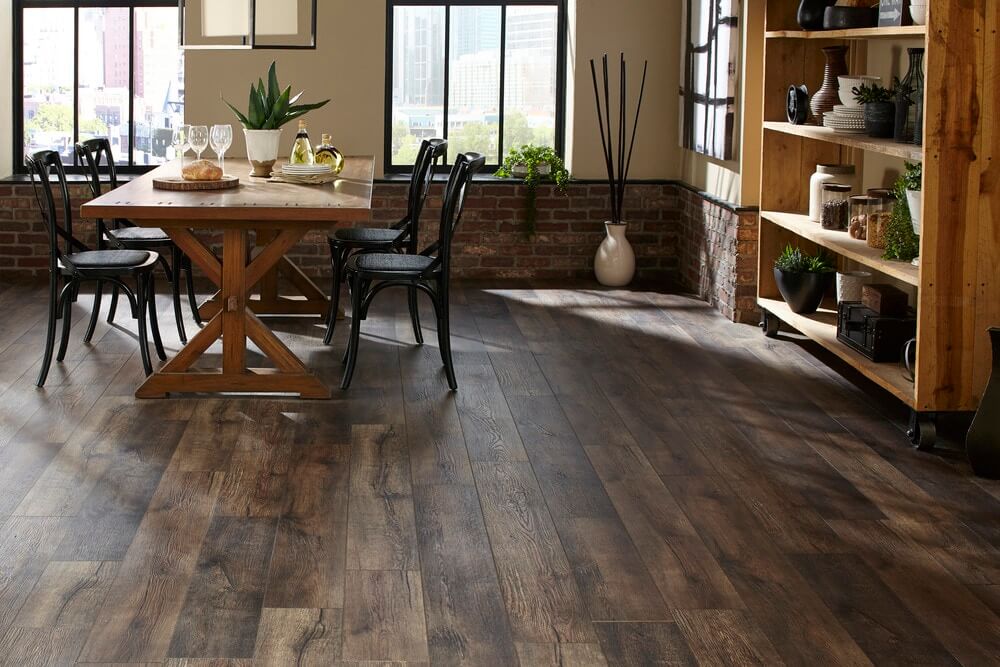 10 Features of Laminate That Will Make You Fall in Love
1. It is not real wood but accurately mimics the look and feel of wood.
2. It is highly scratch resistant and also resists extreme impact and wear.
3. Laminate floors are exceptionally stain resistant.
4. Laminate does not fade due to exposure to sunlight.
5. A laminate floor does not need to be waxed or polished.
6. You can use most laminate wood flooring in a multitude of areas around the house.
7. You can use most laminates over radiant heat flooring.
8. You can easily replace laminate planks if initially installed through a common glueless floating method.
9. It is available in a variety designs and is very easy to afix to any type of floor or existing subfloor.
10. With a special underlayment, laminate efficiently reduces the noise of footfalls.