Laminate Flooring Buying Guide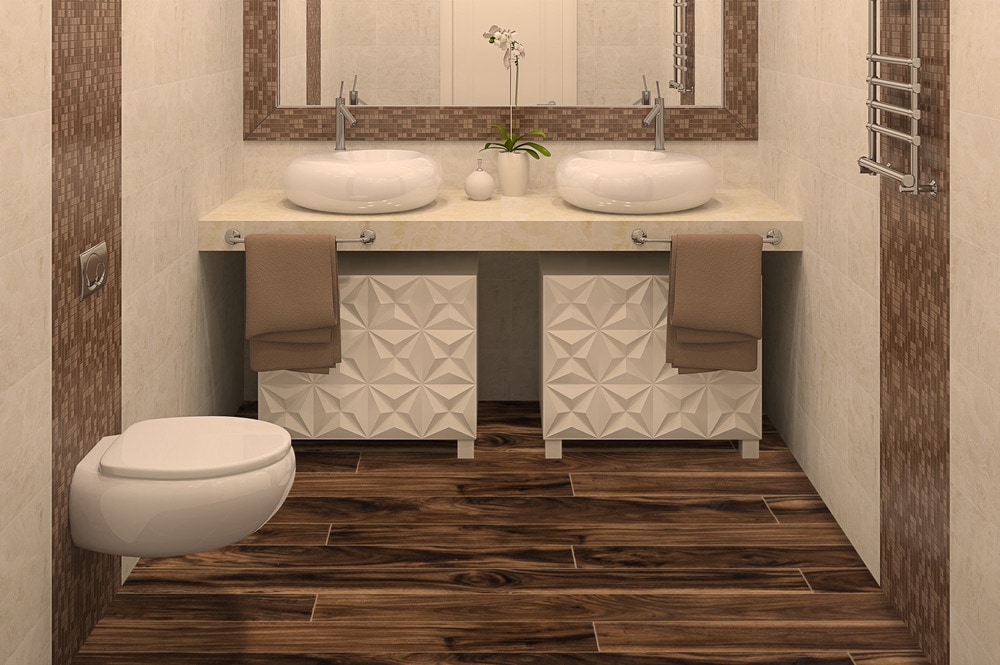 Laminate in an incredibly popular flooring choice for homeowners across North America. Offering durability and a wide range of style options at wallet friendly prices, laminate flooring will help you transform the look of your home or place of business. Still, deciding on the right laminate is a big decision—and one you don't want to get wrong. Check out our laminate buying guide to better understand everything you need to know about this type of flooring.
As a starter, and before we go into more detail below,  here's a video outlining 5 vital areas to consider when you're looking for the right laminate flooring product.

So, with that in mind, below are some other questions to ask, or at least consider, when you're shopping for a laminate floor.
What to Ask When You Don't Know What to Ask
Where: Think about where your laminate floor will go. Get to know the AC (Abrasion Class) ratings for laminates so you can pick the one that's right for your space.
What: Be picky! With so many laminates on the market you should be able to get the exact color, style and design you want.
Why: So many reasons. Easy to clean, hypoallergenic and perfect for homes with pets or kids as well as many types of commercial applications. Laminate prices are always less than hardwood as well as many other flooring types.
When: Installing a floor doesn't happen overnight. Make sure you have time for delivery, acclimatization and installation of the floor. Schedule it!
Who: Do you want to Do It Yourself or hire an installer? Laminates and their easy locking systems make for ideal beginner DIY jobs.
How Laminate is Made?
There are two types of laminates . One, known as DPL, or Direct Pressure Laminate, the other known as HPL, or High Pressure Laminate. With the HPL process, the backing and top wear layers are treated separately and then fused directly onto the core, creating a very strong floor suitable for very heavy traffic.
HPL laminates consist of the same four layers as in Direct Pressure Laminate, with the fifth layer being a special high-strength paper. HPL flooring is generally more expensive than DPL flooring but many residential applications won't require this type of floor. To better understand which laminate is right for you, learn more about how laminates are made here.
The Accessories You'll Need
You'll need more than just the planks of laminate to complete your floor. Underlayment, moldings, transition pieces, trim, even adhesives will need to be part of your installation. Make sure your vendor has all these pieces ready for your job.
Molding and Trim
You'll need the right moldings and trim to finish your floor. Ask your flooring retailer if they have pieces that match the laminate you are purchasing. At BuildDirect, many of our laminate flooring options have coordinating moldings available. Paying attention to the smaller details will make your new floor look even better.
| Molding | Usage |
| --- | --- |
| Base shoe molding | A combination of the baseboard and quarter round; a flat profile, with a rounded lip at the bottom of the molding. This molding is used when shallower profiles are required – behind bookshelves, for instance. |
| End molding | Yet another transition molding that is used when level differences between two rooms are even greater, or when looking to find a transition between a laminate floor and a sliding glass door, for instance. |
| Reducer molding | A transition molding that is placed flat on a floor between two rooms that have slight level differences – between laminate and tile, for example. |
| T molding | A transition molding used between two rooms of the same level. This type of molding is shaped like a "T" when looked at in a cross-section. |
| Stair Nose molding | For use when making a transition between a laminate floor and stairs. The molding hooks over the edge of the first stair, with one edge on the surface of the flooring, and the other on the vertical face of the stair. |
| Quarter round molding | Used in the same way as a base shoe molding, behind cabinets where a low profile molding is better suited to support an object flush against the wall. |
| Baseboards | A very commonly known molding with a flat vertical surface or "profile", used in the same way as a quarter round; a transition between floor and wall. |
Underlayment
Underlayment is a thin foam padding that absorbs sound as well as some of the very minor imperfections in the sub-floor. You will also need either a separate moisture barrier or an underlayment with a moisture barrier if your floor will be on or below grade or in an area subject to moisture. You can purchase underlayment by the roll and lay it down before you install your laminate or you can buy a laminate with a pre-attached underlay, making installation even quicker and easier. There are basically 3 underlayment options:
Padding only (provides cushioning)
Padding and moisture barrier
Padding, moisture barrier and sound barrier
Laminate with a pre-attached underlay typically is padding with a sound barrier, meaning that you may need to install a moisture barrier first before installing it.
Adhesives
Most laminate floors no longer require adhesives as the easier click lock systems now almost completely dominate the marketplace. However, should you come across a laminate requiring glue, use the adhesive recommended by the manufacturer.
All the Basics
AC Rating
Get to know the AC ratings for laminate floors. AC stands for Abrasion Class and an impartial 3rd party has set the standard for 5 different categories of use and durability. As a general rule of thumb, the higher the AC Rating, the higher the price. Don't overpay and don't underpay. Be sure to pick a floor with the AC rating that matches your needs.
AC1 Moderate Residential. Built to withstand only light residential use. Suitable for closets or bedrooms.
AC2 General Residential. Built for moderate foot traffic. Suitable in residential spaces that don't see a tremendous amount of wear and tear like dining rooms or living rooms.
AC3 Heavy Residential/Moderate Commercial. Built for all kinds of residential use including high–traffic rooms and even commercial spaces that have light traffic like offices without off-street traffic and hotel rooms.
AC4 General Commercial. Built to withstand every kind of residential use as well as more heavily trafficked commercial spaces that have off-street traffic like offices, cafes, and boutiques.
AC5 Heavy Commercial. Built for the busiest commercial uses and high–traffic spaces like department stores and government buildings.
How Will Your Floor Wear Over Time?
You know how certain wood species can yellow or redden with age and develop a patina as they collect surface scratches and dents? Laminates don't react to age and wear in the same way. So how will your laminate floor perform over time? Will it be ravaged by time or look exactly the same as the day you installed it? A lot depends on the quality you pick and how and where your floor is used.
Moisture and Temperature
A laminate floor is perfect for just about any indoor space. Laminate cores react less to extremes in humidity than solid wood does. Having said that, laminate is not an appropriate choice for spaces where high moisture or humidity levels are continuously present. It's generally not a good idea to install laminate in bathrooms, laundry rooms, indoor/outdoor spaces or anywhere else water or encounters with wet objects are likely to occur. Check here for more where to install it dos and don'ts.
Sunlight
One of the great features of laminate floors is that they tend not to react to sunlight and aging the way wood species do. For instance, cherry hardwood will change drastically over the years whereas cherry laminate will stay the same color as the day you bought it. Having said that, the better the warranty on your laminate, the better it will resist fade and discoloration. Let the AC ratings be your guide in establishing quality.
Wear and Tear
Sometimes you'll walk into someone's house, look at their living room floor and be amazed to hear that they installed their laminate a decade ago! The exposure a laminate floor gets from feet, wheels, high heels, damp, paws, chairs, couches, tables, spills and every other form of wear and tear will show with time. If you want your floor to look pristine after years and even decades of use- buy the highest AC rating floor you can afford. The AC rating can help you find the laminate that's tough enough to stand up to the kind of wear and tear for your space.
Where to Install Laminate
Laminates can go almost everywhere. But sometimes you have to take a few practicalities into consideration. Here's what can happen, room by room.
Living & Dining Rooms. This is the perfect place for laminates. Just be sure to use furniture protector pads under your chairs and couches to keep from scuffing the laminate surface. Make sure you buy a laminate with an AC rating that is tough enough for the way you want to use your floor.
Foyers & Entrances. Laminates shouldn't go where they will be high or constant exposure to moisture. So what about foyers and entrances in rainy or snowy climates? Yes, you can install laminates in these places but be sure to lay down a mat or shoe carpet to keep the wet and especially the salty-wet moisture off the floor.
Offices & Dens. Laminates make a wonderful choice for this kind of use. You may want to place a special plastic mat down under the wheels of your office chair to avoid "overuse" spots or pick a laminate with an AC rating that's tough enough to take years of office chair abuse.
Kitchens & Bathrooms. Laminates look beautiful all through the house, so there's every reason to want them to continue into an open plan kitchen. And you can. Just be aware that pools of standing water will cause problems with your laminate floor, just as it would with a wood floor. Clean up spills quickly and damp mop rather than wet mop your floor. As for bathrooms, their general moisture and humidity make it a no go for laminates. However other suitable materials have now been made to resemble wood like vinyl and porcelain tile.
Who Loves Laminates?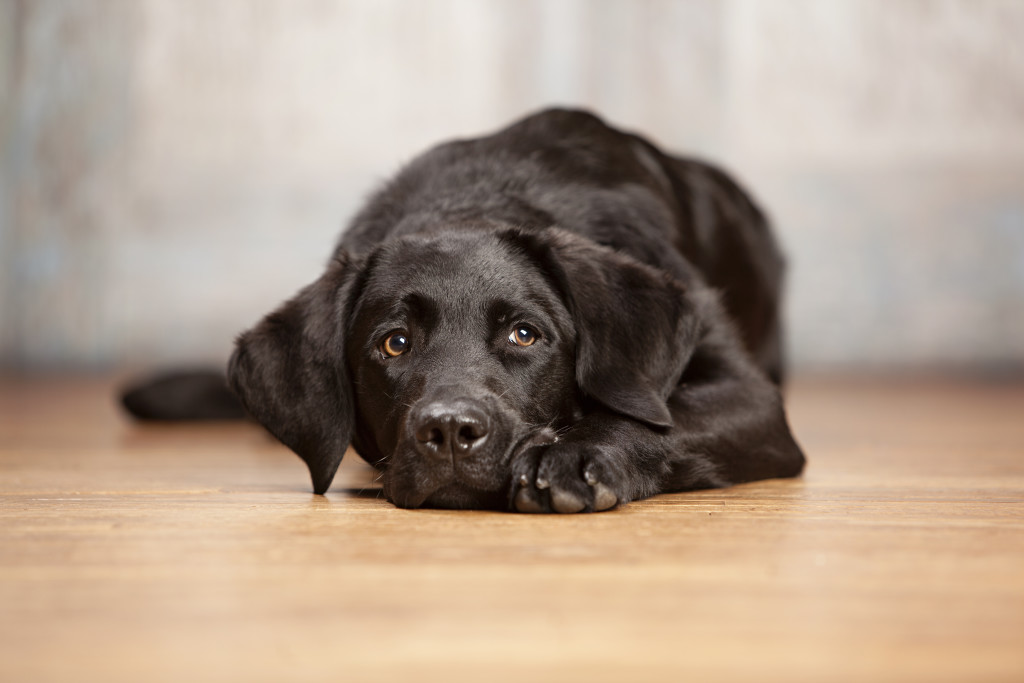 People with allergies. Unlike carpets that store years of dust, pollen, animal hair and dander, laminate floors form a tight seal that cannot be penetrated by these elements. All you need to do to keep your home free from allergens is vacuum regularly.
People who like easy clean up and maintenance. Some woods require polishing and waxing to keep them looking their best. Not so with laminates. All you need is a broom or a vacuum cleaner plus one of the new damp mop products readily available in your supermarket. That's all.
People with children. No one likes the thought of babies crawling on dirty carpet or floors. Laminates, with their tight seal, form a barrier against embedded dirt. Regular vacuuming and damp mopping is all it takes to create a flooring surface that's ideal for children.
People with pets. Pets have accidents and accidents can permanently damage a wood floor. Same with claws, which can easily scratch a wood floor's surface to such an extent, that only sanding and resurfacing will fix it. Not so with laminate floors. Just clean up the accidents quickly and buy a laminate with a higher AC rating so your pets can roam freely within the house.
Laminate Cleaning and Maintenance
There are several simple steps that you can take to keep your laminate flooring clean and to ensure that it looks great for many years.
Dust mop or vacuum with a soft brush or wood floor accessory to keep your laminate floor clean from dust, dirt or grit.
A damp cloth or mop can be used without damage to the laminate flooring panels, but do not use excessive water. Dry the floor thoroughly with a clean, soft cloth.
Blot up spills or water from wet feet or footwear immediately with a clean, dry cloth, sponge, or paper towel. Do not allow excess liquid to remain on the surface of your laminate floor.
Do not use soap-based detergents, abrasive cleaners, or combined "clean and shine" products on your laminate floor.
Do not use steel wool or other scouring pads that may scratch laminate panels.
Do not wax or polish your laminate flooring.
Do not steam clean or use chemicals that may damage the laminate flooring surface.
Use acetone or nail polish remover sparingly and only on stubborn substances such as tar, asphalt, paint, or oil. Then immediately wipe clean with a damp cloth.
Laminate Types
Pergo was the first laminate wood floor of the 80's but the innovations in laminates keep coming. From locking systems, to evermore-authentic looks, you'll want to know everything you can about the different types of laminates.
Locking Types
Glueless-Click. Over two-thirds of today's laminates fall under this easy-to-install, glueless click-lock category.
Pre-Attached Underlay (or none). Laminates should be installed over an underlayment. Underlayment is a thin foam padding that absorbs sound. You'll also need underlayment with a moisture or vapor barrier if your floor will be on or below grade or in an area subject to moisture. You can purchase underlayment by the roll and lay it down before you install your laminate or you can buy a laminate with a pre-attached underlay, making installation even quicker and easier. Laminate flooring with a pre-attached underlay typically still requires a separate moisture barrier underlay to be laid down first. Check with your dealer first to be sure.
Glued Laminate. You'll need to glue the joints together. While this makes for a very strong floor once installed, installation cost and time is higher than with a glueless-click.
Pre-Glued. Here, the joints have a glue already applied to them, but may need to be moistened to activate the glue before you join them together.
Surface Types
You might want to pick your floor simply based on what the surface will look like. As we've said before, laminate floors are always evolving. Where there once was one basic surface to choose from, now there are many.
Smooth. A plain finish just like a layer of varnish you'd associate with hardwood. Sometimes you can choose between high, medium and low gloss finishes.
Embossed and/or Textured. Some laminates come with a textured finish. Regular embossing isn't an exact match of the grooves of the printed grain but does fool the eye into seeing a surface grain.
Distressed/Hand scraped. Hand scraped laminate floors are now available—a process that up until recently was reserved only for engineered or solid hardwoods. This process adds an antiqued look to your laminate floor.
Embossed in Registration. This type of embossing matches the grain of the wood exactly for the most authentic embossed look.
Keep an eye out for new laminate innovations, they're happening all the time.
Looks
Since the lamination process simply means fusing a photo decorative layer onto several other stabilizing layers, a laminate floor can look like just about anything. Laminates can look like stone, tile, or wood. And within these three categories, you can find color, texture, and tone in almost limitless varieties.
Wood Laminate
By far the most common. If there's a type of wood species that's been sold in planks for hardwood flooring, chances are there's a laminate version of it.
Tile Laminate
Less common than wood but still available on the market, tile laminates look exactly like tile and create a floor that's similar to a tiled floor with the advantages and disadvantages of laminate.
Stone Laminate
Also less common than wood but stone laminates look exactly like stone tile and can help you create the look of stone for a whole lot less.
Installing Your Laminate Floor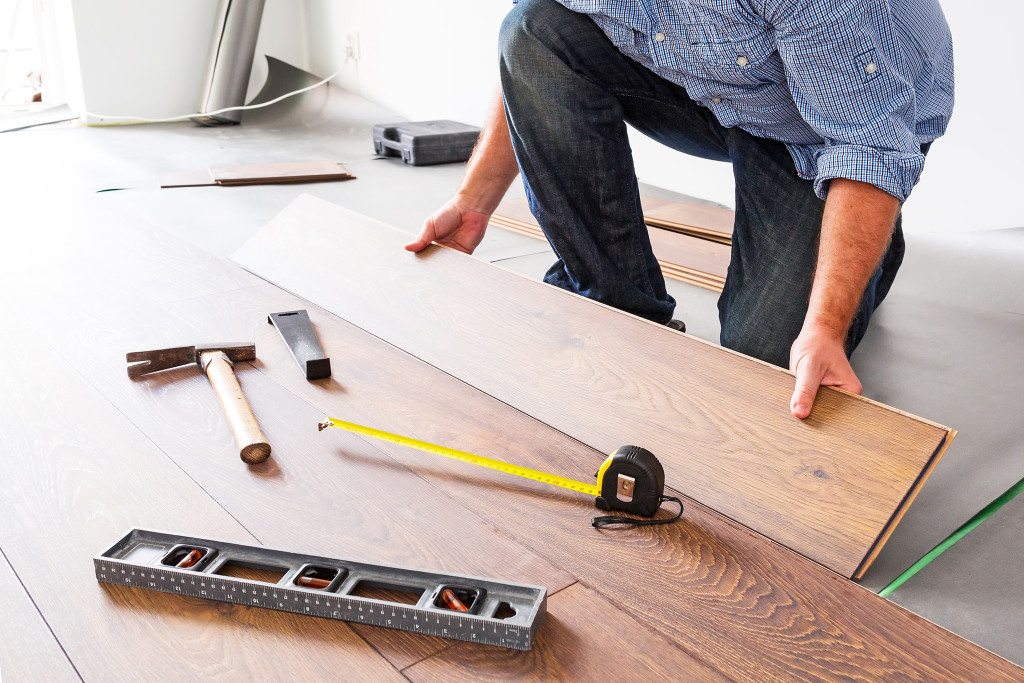 How to Prepare For a Laminate Flooring Installation
Preparing for a laminate flooring installation is a simple way to achieve the most efficient use of your time. There are three important issues to think about before the day of laminate installation: Furniture, appliances, and fixed objects.
Furniture: Remove all your furniture and other objects from the job site where laminate installation will take place. Make sure to empty the closets, cabinets, and other furniture containing household items. If your installer is prepared to move the furniture for you as a means of preparing for a laminate flooring installation, then check in advance if he or she is going to charge you for it.
Appliances: Your appliances need to be disconnected and removed from the space you're preparing. For a laminate flooring installation, some installers may do the job for you for an additional charge. Of course, you can do it yourself with a little help in most cases. Be sure you take the scheduling of the installation into account and proceed accordingly. Prior arrangements should be made with your gas/appliances company to disconnect and reconnect all gas appliances safely. Disconnecting gas related appliances yourself is NOT recommended.
Fixed Objects: For better finishing, fixed objects such as posts and fireplace surrounds need to be included into your plan when preparing for a laminate flooring installation. Measuring the dimensions of these objects and how they may affect your square footage requirement is a good way to start preparing. And this can be done before your installer arrives. For a laminate flooring installation, the overall look will often depend on the details. Preparing properly for laminate flooring installation can result in a trouble-free experience.
Pre-Installation Instructions
A do-it-yourself laminate floor installation requires intermediate-level construction skills. Several factors should be considered before a laminate floor installation. A swift and easy installation can take place if you carefully prepare for the installation. Here are a few instructions:
Make sure that the subfloor is flat, dry, and smooth.
Always use underlayment under your laminate floor for soundproofing and stability.
Laminate flooring and underlayment/vapor barrier can be installed on any existing floor whether concrete, wood flooring, vinyl tile, linoleum, tile, etc as long as the floor is flat and solid. The foam pad will make up for minor irregularities.
Allow the flooring material to acclimatize to the installation site for as long as possible (min. 2 to 3 days). This allows the flooring to adjust to the room temperature and humidity.
Examine each floor plank for color, finish, quality and defects.
Laminate floor installation should take place at a room temperature of at least 65°F (15°C). A floor surface temperature of 59°F and an overall room temperature of 65°F must be ensured before, during and three days after the installation.
Take extra care when installing laminate flooring over radiant heating. Ensure that you read both the laminate flooring and radiant heat system instructions carefully.
Read the installation instructions provided by your laminate flooring provider / manufacturer.
Installation tips
The beginning wall of the flooring (the wall where you start installing the new floor) should be more visible than your ending wall.
Remove any old carpeting or wood flooring glued to a concrete floor. (Wood flooring NOT glued to a concrete floor can remain.)
After measuring the area of the floor to be covered with the laminate, add 10% to allow as wastage.
If your room is larger than 1,000 square feet, you must use 0.75 inch spacers to create expansion space around the border of the room and any pipes, doorframes, cabinets, or fixed objects etc.
If your room is smaller, a gap of 0.50 inches can work. These gaps allow for expansion and contraction. The exposed edges can be concealed with trim or molding.
To install flooring around pipes, drill a hole in the plank that is half or a quarter inch larger than the pipe diameter. Cut the plank across the center of the circle, fit around the pipe on the floor, glue plank pieces back together and clamp (do not glue laminate to subfloor). Cover expansion gaps with molding or pipe rings when the floor is complete. Water pipes require silicone sealant.
To replace any planks damaged during installation, raise the last installed board approximately 1 to 2 inches until it disengages. Continue until you reach the affected plank, replace and reinstall the planks.
Underlayment installation
Underlayment is a material placed between the sub-floor and your laminate floor to provide cushioning, sound absorption and a barrier to moisture. It comes in large rolls or as separate pieces that can be taped together. The use of an underlayment speeds installation, reduces walking noise, improves flooring stability and provides superior support.
Remove the shoe molding from around the baseboard and also the doors from the installation area to be covered.
The flooring planks need additional space to fit under doorframes. Place a piece of underlayment and laminate flooring next to the jamb to determine the required height, and cut out the desired area of the frame.
Install the underlayment and make sure the edges don't overlap. To prevent them from shifting, tape the pieces together. Create an expansion gap between the underlayment and walls by using spacers.
If you're placing a laminate floor on top of a concrete slab, apply a polyethylene plastic vapor barrier before installing the underlayment.
Floating or glueless installation method
Ease of installation is one of the key advantages of laminate flooring. One of the two do-it-yourself installment options is the floating or glueless method. In this method, the flooring is not secured to the subfloor. Instead, it allows each board to be connected by means of a tongue-and-groove design. Around eight inches by four feet long, these planks click together to form a firmly fastened surface.
Not only easier, the glueless flooring planks are installed approximately 50% faster on average than the traditional methods of installation.
Materials requirement:
Straight edge
Measuring tape
Pencil
Marker
Speed square (to test angles)
Scissors
Hammer
Circular saw with fine-tooth blade
Safety goggles
Clamps
Wall spacer wedges
Last row puller (prybar)
Laminate flooring
Underlay (foam, vinyl or cork are popular choices)
Installation Procedure
Flooring planks should be preferably installed with their length parallel to the incoming sunlight.
Start the installation from the left corner of the room. Cut off the tongue of the planks, and run them parallel to the wall with the help of expansion spacers.
Install each plank by inserting one end into the other at an angle and pressing down.
On reaching the end of the row, measure and trim the last plank to fit.
Cut a new plank similar to the pattern of the first row and start the next row with this plank.
Lift the previous row slightly to fit the next planks into position. Now give a sharp rap to the next line of boards with your hand to fully engage and press them down firmly.
Continue with this procedure with the rest of the flooring.
The last row should be the same width as the first row. Trace the wall outline and remember to leave space for expansion.
Trim and remove excess plastic sheeting and spacers. Reinstall baseboards without nailing to the floor.
Flooring should extend under the doorframe. Use a piece of scrap flooring to mark the depth that the doorframe should be trimmed.
Laminate Flooring Installation Costs
Once you've chosen a laminate floor, you need to calculate the total cost of your installation. You will need to determine of how much square footage you'll need, consider the AC rating that will best suit your flooring location, along with the cost of underlay and laminate flooring moldings too. Making sure that there are no surprises as far as your project budget is concerned makes for a good start to a successful laminate flooring installation.
But, apart from material costs, here is a list of additional expenditures you may have to factor in during or prior of a laminate flooring installation project:
Furniture removal and replacement: Some professional installers include a charge to remove your furniture out of the laminate flooring installation site and also for moving it back there once the installation has been completed.
Taking off the old floor covering: Your previous/old floor covering may need to be removed and the debris has to be disposed properly as well. If you don't do this yourself, your installer may regard it as a cost-incurring step.
Subfloor preparation: If your subfloor needs to be repaired or treated for unevenness, then pre-installation work may incur additional charges. Be sure to get your installer's reviews on your substrate.
Installation: Determine the cost per square foot to install laminate. Be aware of other criteria your installer may use to bill his or her work.
Accessories installation: If the installation procedure requires accessories/additional material/tools to install laminate properly, be sure to find out if this step is included in the installation agreement.
There are many things you should know before considering laminate as your flooring option. This may not be a complete list of things to look into before finalizing your decision about laminate flooring, but a good conversation with your flooring installer or dealer will give you the complete information. Make sure to get an installation quote that is truly all-inclusive before the work begins. Doing your research and getting all of the costs of a laminate flooring installation upfront is the key to a happy and successful project.
Buying Your Laminate Flooring
Picking a reputable dealer is all-important. You want to make sure you not only get good advice but that you get good service all the way through your purchase and installation process. The best way to do that is to ask tough questions in advance and be prepared to walk if you don't like the answers. For example, a reputable dealer will be able to tell you the AC rating of each of their products.
Is there a laminate expert in your company who can answer all my questions?
Will that person be the same person I deal with all the way through?
Can you measure my space and provide me with an estimate?
If you don't have personnel to measure my space, can you advise me how to do it myself?
Do you have installers or can you help me find one?
If you have installers, do you guarantee their work?
Is the laminate I want readily available or do you have to order it?
If you have to order it, how long is the wait?
Can you guarantee the time of delivery?
Is your price guaranteed to be the lowest?
If I find the same product somewhere else will you refund me the difference?
Do you have a money-back satisfaction guarantee?
What does it cover?
Can you put me in touch with previous customers who have bought from you or used your installation services in the past?
Do you have any product or company reviews online?
Do you deliver?
How much does it cost?
Does your delivery charge include international shipping, if applicable?
If not, how much will that cost?
What is the warranty on my laminate?
What if there's a problem with my product that falls under warranty?
How do you rectify that problem?
What happens if I don't like the product after I buy it but before I install it?
Will you take it back and if so, what will you charge?
What if I discover damages upon delivery?
How do you make it right?
Who can I call if I have a problem?
Will it be the same person who sold me the laminate in the first place?
Do you have the accessories I need to finish the job?
For accessories like trim and moldings, can I see them first so I can determine if they are a good match to the floors?
Do you have samples I can take home with me?
How long can I keep them and at what cost?
Knowing the right questions to ask and the details to pay attention to when shopping for a new laminate floor will help make the process feel more approachable. Luckily, you don't have to memorize this information. Refer back to this laminate buying guide as you need to and don't hesitate to contact a BuildDirect Product Expert if you need assistance with your laminate decision.